So, you're thinking about plant decoration at home ideas, but don't know where to start. At Oxy-Plants, we have you covered! With a little bit of space and gardening know-how, you'll know how to decorate your home with houseplants and have your house looking amazing year-round!
Plant Decoration at Home: Why Decorate My Living Space With Plants?
Decorating your indoor or outdoor space really isn't difficult when you have plants. From a simple aloe vera to a large living wall, plants can brighten up any home space and look good all year round. Most potted plants are perfect for the garden or house and offer the perfect finishing touch for any decor inspiration!
Plants also come in varying heights, making them absolutely ideal for any room. Whether you need some small air-purifying plants for your bedroom or a showstopping bird of paradise for your living space, we've covered you at Oxy-Plants. We'll even tell you the perfect spot for your house plants as well! Just look at one of our care guides!
What Plants Will Look Good In My House?
Sometimes it can be not easy to separate the shrubs from the palms. However, we're here to help at Oxy-Plants. If you're wondering what plants would be perfect for your bedroom, simply head on over to our header bar, and shop plants by room type. It's really that simple!
Trailing plants are absolutely essential for the modern home. Whether they're hanging down from a bookcase or shelf, or being trained to grow in a backyard, trailing plants are essential if you're looking for a little bit of greenery to break up harsh corners.
Generally speaking, plants that trail prefer to live in colder and damper conditions. In nature, you would most likely find a trailing plant growing up trees and branches, covered by foliage and the treeline's canopy. Some of the most popular indoor trailing plants include the Devil's Ivy, Neon Pothos, and Satin Pothos.
Natural showstoppers are a great addition to any patio or floor space. Whether you're looking for a Bird of Paradise or a big and bushy Areca Palm, it's always a great idea to be surrounded by large plants. A natural showstopper can certainly add interest to any room, breaking any sharp corners and filling up dead space in your room.
Many of our showstopping plants are also a part of our (almost) unkillable houseplants range as well. This means that even the plant care novice can look after these! Larger plants are a lovely way to breathe life into any home.
Artificial Flowers & Plants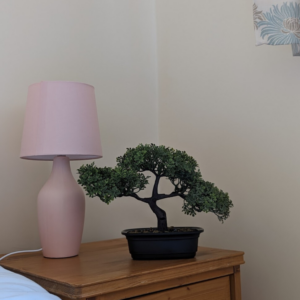 Our range of artificial plants is absolutely perfect for those of us who are not so green-fingered! Artificial flower bouquets and plants offer anybody the chance to add greenery to their home without the hassle of plant care. So, why not add some faux plants to your home landscape?
If you're looking for artificial flowers that would look perfect in a dining room or coffee table, why not try our artificial red roses or artificial peonies? Artificial flowers would not only look perfect but save a whole heap of hassle with planting and caring. What's even better is that your artificial plants will look good year-round!
Plant Decoration at Home: What Pots Should I Buy For My Indoor Plants?
If you have any design sense, choosing the right plant pots is essential. Whether you're looking to bring some much-needed colour into your office or add a refined charm to your bedroom, having the right pot in the corner of the room can certainly add a much-needed finishing touch.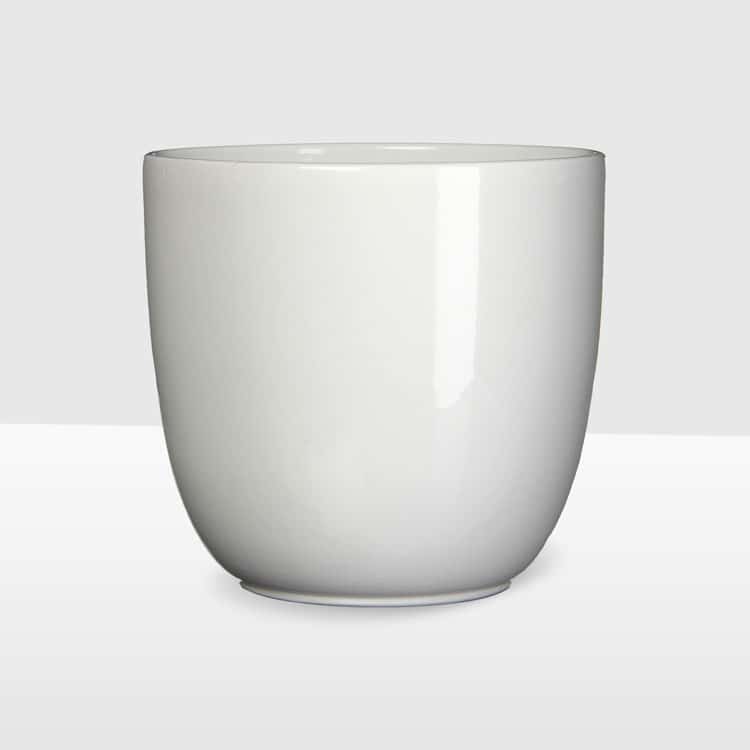 Glossy plant pots are ideal for bringing a bold splash of colour into a room. They seriously complement plants that are typically one colour (not variegated) like Boston Ferns or Parlour Palms. Our glossy ceramic pot (curved) also comes in a sleek-looking black and white as well. They would be perfect for a bathroom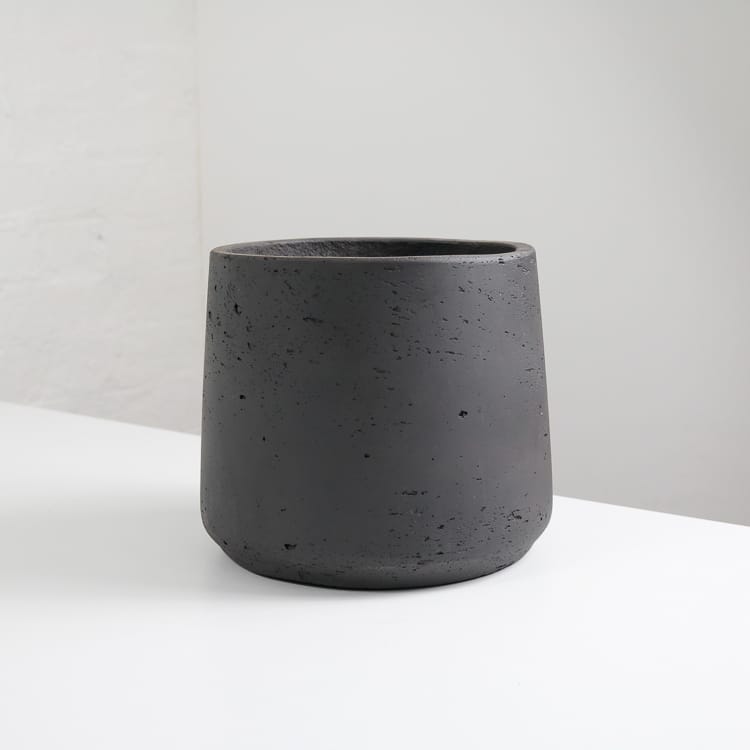 If you're looking to add a little bit of rustic charm to your home or garden, then a curved stone pot may be the ideal choice for you. Fitting seamlessly into an indoor or outdoor landscape, this plant pot will look equally at home next to a fence, hedges, or coffee table!
Our curved stone pot is also suitable for outdoor use across any season. So, whether it's a scorching summer or miserable winter, your clay pot will look perfect!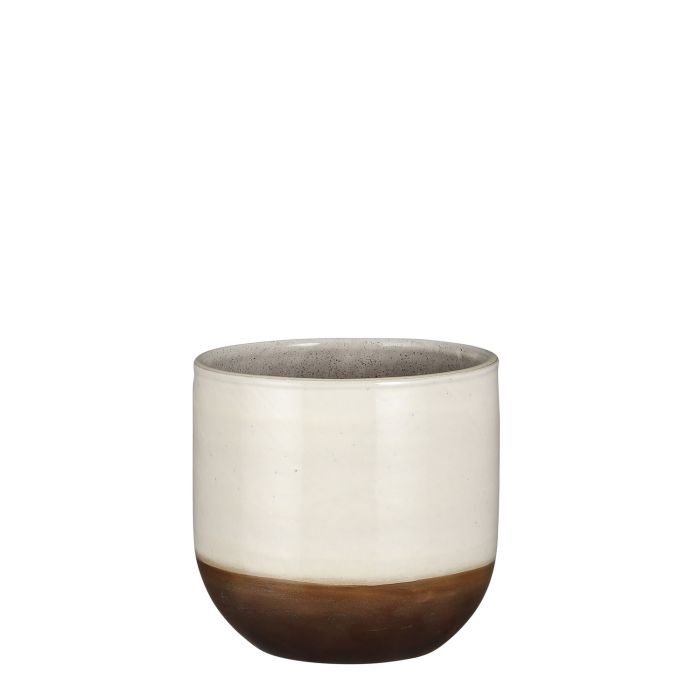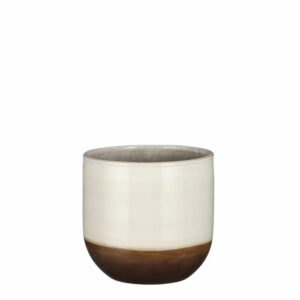 A terracotta pot is essential if you're wanting to add a little bit of colour to your home or workspace. Our glazed stone potcomes in three different colours and five different sizes. Whether you need something for your office desk or conservatory floor, a two-tone terracotta pot can certainly bring a little bit of terracotta twist to your home!
Plant Decoration At Home: Plants For Each Room
As you have probably guessed, putting your plant in the perfect spot is absolutely vital if you want to keep it happy and healthy. So, a good way to think about your plant interior design is to look at plants by the room they will feel most comfortable in!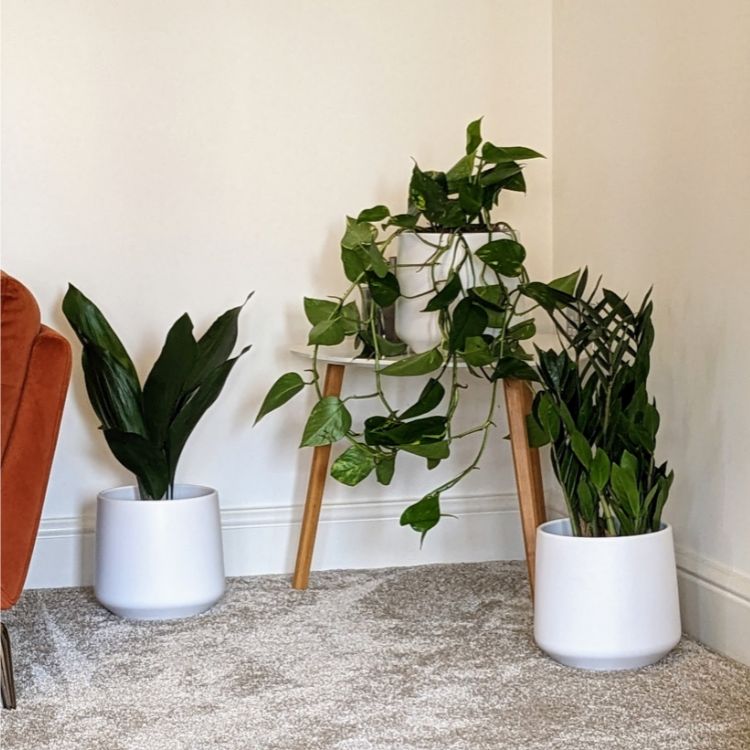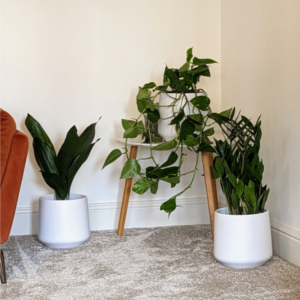 The living room is often a room with plenty of sunlight throughout the spring and summer months. Moreover, it is also a room that would likely be hosting guests. So, you will probably want an indoor plant that adds a vibrant burst of class and colour and is happy sitting in indirect sunlight. Something like a Yucca or Dracaena Fragrans "Riki" would be ideal!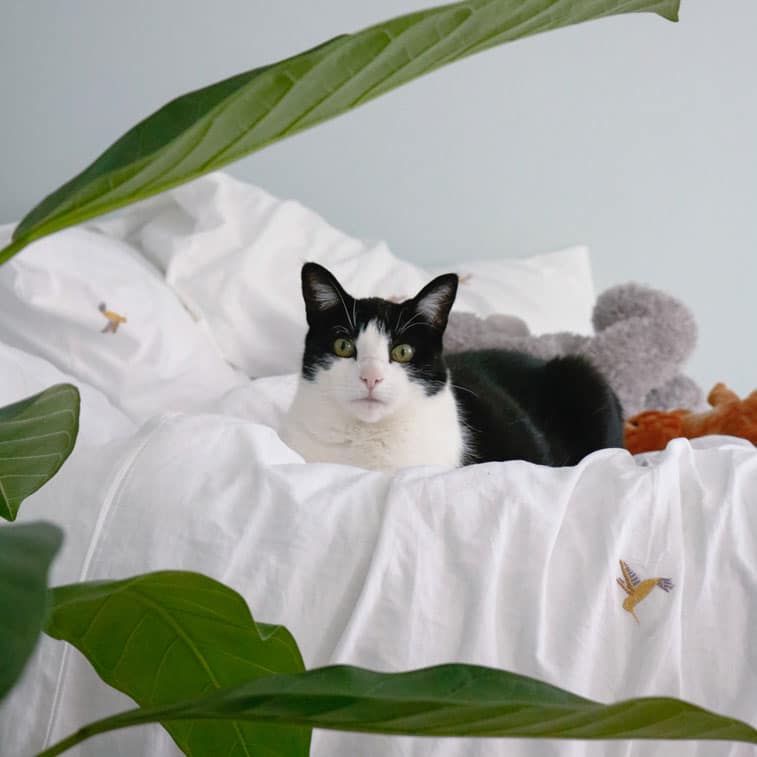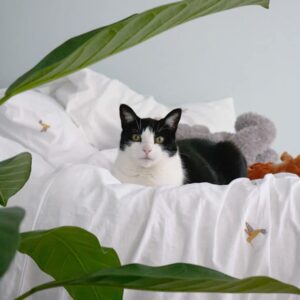 The bedroom can often be a difficult room to house your plants. Especially, given that there can often be a drastic variation in light levels from room to room. Some bedrooms will offer plenty of shade, whilst others (with a south-facing window) will offer little relief for shade-loving shrubs. So, definitely do your due diligence before you buy plants for your bedroom.
If you're looking at redecorating a bedroom in your home, as well as looking at bedside cabinets and beds for kids, it may be worth investing in a light and soil combi tester. This way, you can work out how much light your bedroom is getting and you can determine which bedroom plants to buy.
The kitchen is often a room that gets plenty of sunlight from summer to winter and is one of the most fertile places for your houseplants. Many people tend to place their kitchen plants on the windowsill, making the requirements fairly simple: small and sun-loving!
Snake Plants, Aloe Vera, and Spider Plants are all perfect choices for the kitchen.
Flowers and plants will often love being in a conservatory over the summer. The conservatory is a warm environment that gets plenty of sun. Actually, it's not too dissimilar from the greenhouse in your garden. Common conservatory plants include Areca Palms, Bird of Paradises, and even the Money Tree.
However, be sure to keep on top of your watering schedule, as summer can often be a houseplant killer!