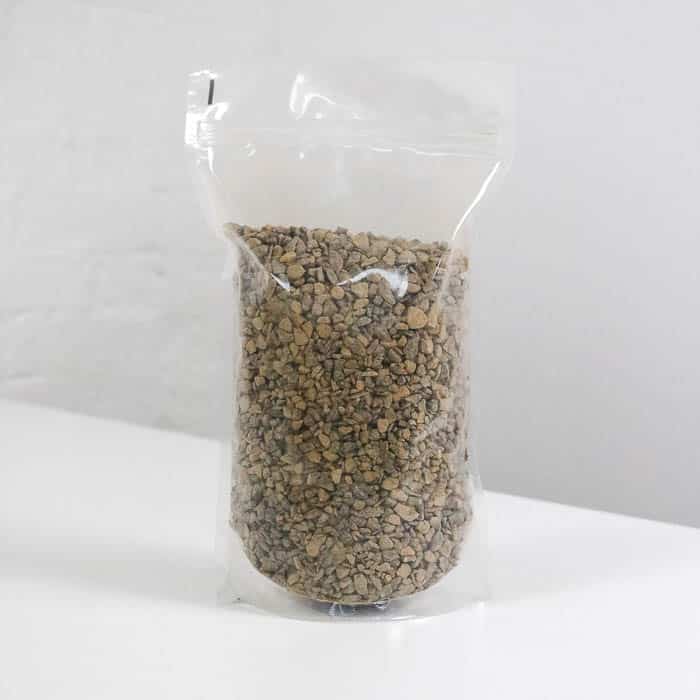 Horticultural grit is a must-have item for any experienced gardener or plant enthusiast. Whether you're looking to spruce up your garden or repot some of your indoor houseplants, a bag of horticultural grit is a handy product to have stashed away in your shed or with your horticulture tools. This gardening grit is:
Ideal for all succulents, cacti, and palms
Suitable for indoor and outdoor use
Can be used for decorative purpose
Can be mixed with existing soil mixture
Completely non-toxic
Horticultural grit is an essential item for any houseplant enthusiast, gardener, or landscaper. With a whole host of uses, from purely decorative to structural, having a stash of potting grit in a storage box or shed is a great way to ensure you have a life support system for your flowers and plants.
As you've probably guessed, many of the houseplants you can buy online are used to living in hot climates with fast-draining soil. Many of the cacti, succulents, and palms have evolved over millions of years to take in water from some of the most arid environments.
Horticultural potting grit is ideal  for mixing with your soil, or compost, as it prevents any clumping or compacting together. This enables your soil to drain more effectively, minimising any water clogging and root rot in your plants. If you notice that your cacti, succulent, or palm may need to be repotted, having a stash of horticultural grit can really make a difference for your indoor houseplant!
Horticultural grit can also be used for decorative purposes. Simply, spread the grit evenly across the top of the soil in your plant pot. Not only does this look a little nicer in your home or workplace, but it's cleaner too. Horticultural grit is a little heavier than soil. So, if your houseplant gets a knock from a wagging tail or inquisitive toddler, you're less likely to incur as much mess. Saving you a job with the dustpan, brush, and vacuum.
Size – 1000ml
Next Day Delivery Available*