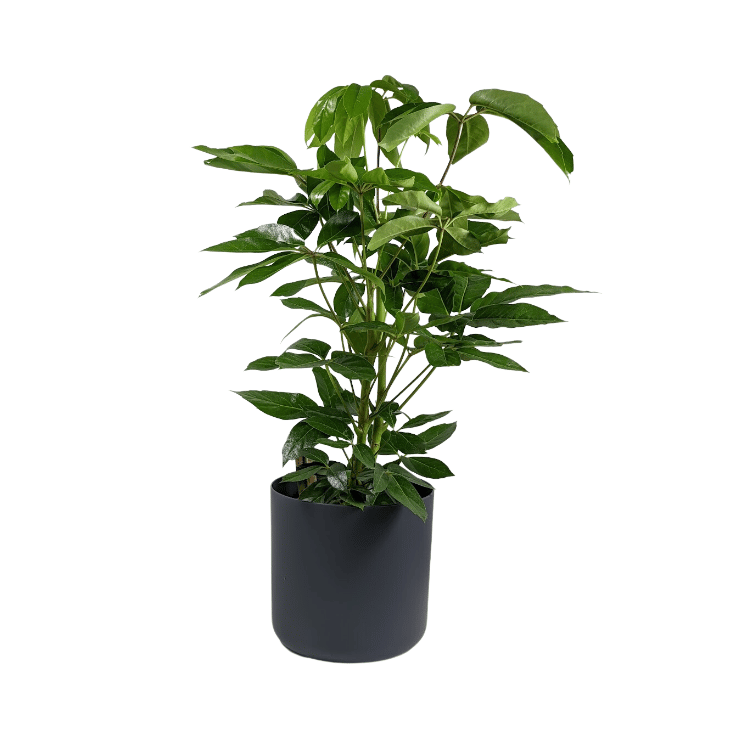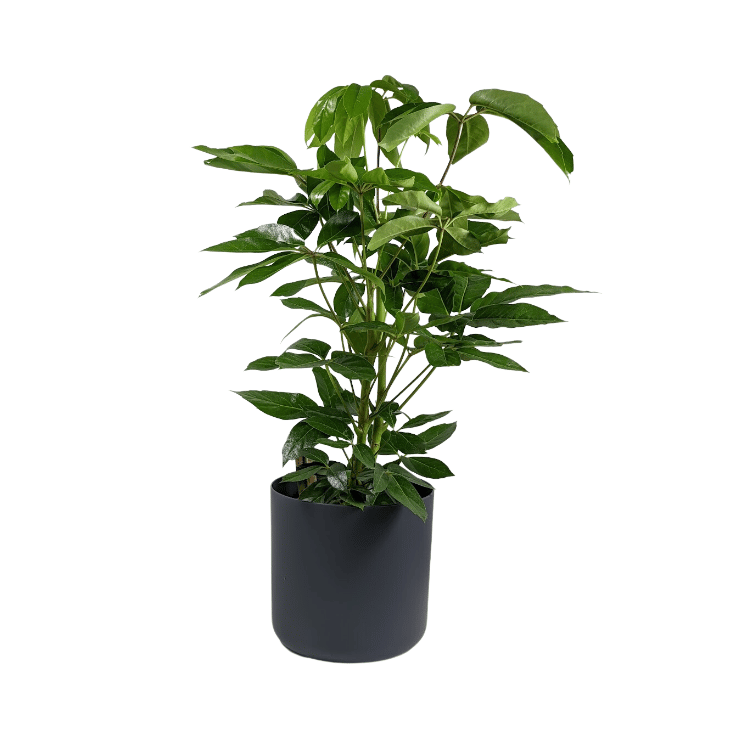 Schefflera Actinophylla Amate
Are you looking for an easy-care plant with long, pointed, and elegant leaves? Well, the Australian Umbrella Plant may be for you! This indoor houseplant is perfect as a gift for someone new to gardening, as well as the not so green-fingered!
If you're wondering what to pair this with, why not have a look at some of our quirky Elho plastic plant pots. They're made from 100% recycled plastic!
Plant Height: 100cm Pot Size: 24cm
How To Care For Australian Umbrella Tree
Care for your Australian Umbrella Tree with these
About Australian Umbrella Tree
Originating from the rainforests of Australia, the Australian Umbrella Tree is one of the most beautiful houseplants we have to offer! With a beautiful bushy foliage, this plant has delicate long leaves that are waxy and green.
If you're already well acquainted with the Umbrella plant, you'll know it to have short, plump, and rounded leaves. In comparison, the Schefflera Actinophylla Amate is the very opposite of this! This indoor houseplant has  long, thin, and pointed providing a sleek and elegant look.
The Australian Umbrella Plant is popular for its compact nature and ease of care. It loves to be in a warm and humid envinroment, similar to its natural habitat! Give your Schefflera bright, indirect light and sit it in a bright corner or by a window.
Please note: this plant comes in a plastic nursery pot. Browse our entire range of plant pots to add that extra charm and character to your home.
Schefflera Actinophylla Amate
Air Purification Qualities
No – Toxic to pets and humans
Next Day Delivery Available*
Breathe life into your business with indoor plants.
We consult, design, maintain and replace plants in businesses across the North West. We also deliver indoor plants to businesses nationwide, so you can green your team or treat them to a gift that will grow for years.