Sale!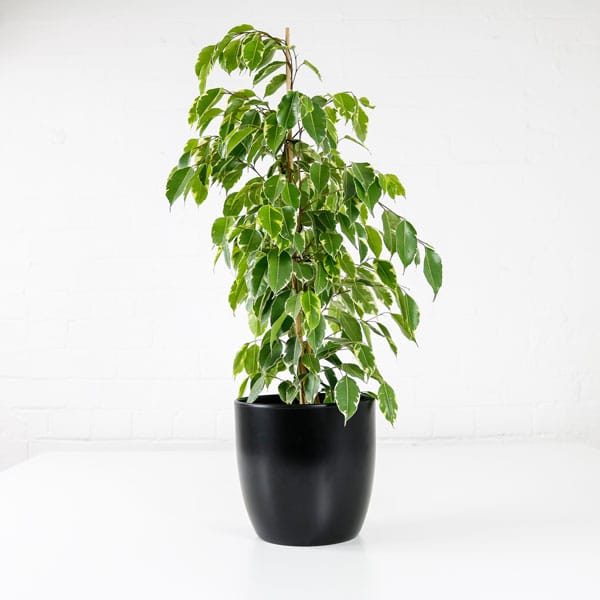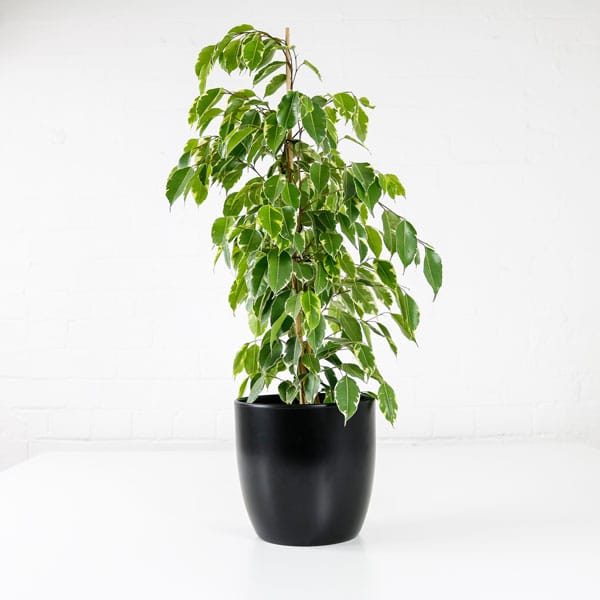 Weeping Fig 'Golden King'
The Weeping Fig is a tropical plant, with tender oval leaves which hang delicately from its vine-like stems. The Golden King is a variegated version of the Weeping Fig and an eye-catching houseplant.
How To Care For Weeping Fig 'Golden King'
Consider these products for your Weeping Fig 'Golden King'
About Weeping Fig 'Golden King'
Air Purification Qualities
Removes Formaldehyde, Xylene, Toluene
No. Toxic to humans and pets.
Originating from tropical areas of Eastern Asia, the weeping fig makes an elegant showstopper in any home! The stems of this plant look like vines and look stunning in a range of styles. The delicate, oval-shaped leaves of the Weeping Fig offer a wonderful charm and elegance to any room.
This plant also cleans the air in your home too! This plant has been shown to remove harmful toxins such as formaldehyde, xylene and toluene. Make your home or workspace healthy for you and those around you with a weeping fig. Don't believe us? have a look at this NASA study!
This product also comes in a range of sizes. For the larger 120cm+, this would be perfect in the corner of your room, breaking up the harsh corners of your walls. Similarly, the smaller 80-100cm products are fantastic for those looking for a plant able to sit on some furniture! Buy one and get delivered to your door.
Top Tips for the Weeping Fig:
If some of your leaves are looking a little worse for wear, be sure to cut your branch at its trunk.
Be sure to keep this plant well watered and in a sunnier spot in your home.
If you want to conduct some more research, we found RHS's article really helpful!
Toxicity
Toxic to humans and pets. Besides that this plant contains latex and due to that not suitable for people with latex allergies.
Please note: this plant comes in a plastic nursery pot. Browse our entire range of plant pots to add that extra charm and character to your home.
Choose a topping stone for your Weeping Fig 'Golden King'