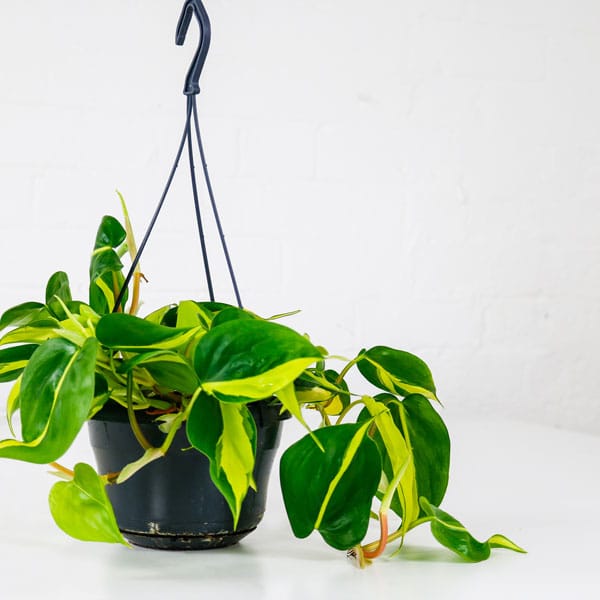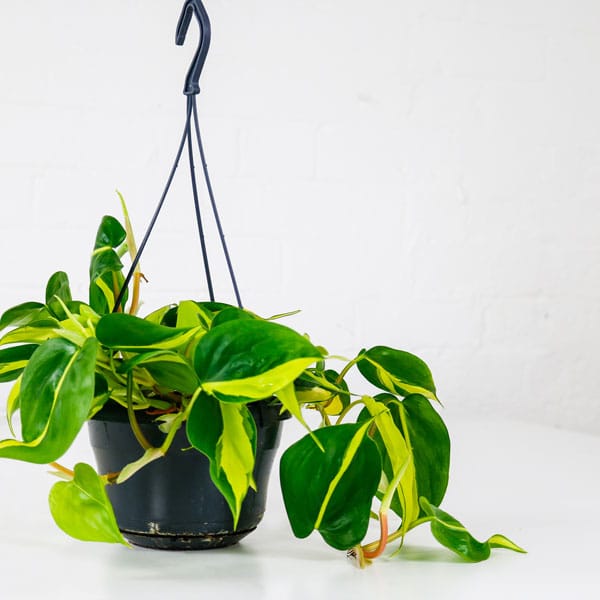 The Heartleaf Philodendron has full green heart shaped leafs and looks great in a hanging basket and is easy to care for.
How To Care For Heartleaf Philodendron
Care for your Heartleaf Philodendron with these
About Heartleaf Philodendron
The Heartleaf Philodendron is a popular hanging plant because of its romantic heart-shaped leaves. It has a ferocious appetite for growth and will happily trail from any bright spot. Philodendron Scandens are easily propagated by taking cuttings at leaf nodes and allowing roots to develop, meaning it can be the gift that keeps on giving (if you have the patience and dedication).
We have 2 varieties of the Heartleaf Philodendron, including the variegated 'Brazil' version. If the heart-shaped leaves of the philodendron weren't beautiful enough already, the variegated version takes it's beauty to another level. If you can't think of where would be good to keep your hanging plant, you can always consider adding a floating shelf.
Scroll down to read our Heart Leaf Philodendron care guides. Our checkout our general plant care.
Please note: this plant comes in a plastic nursery pot. Browse our entire range of plant pots to add that extra charm and character to your home.
Air Purification Qualities
Toxic to humans and pets, because of varying concentrations of calcium oxalate crystals in the plant.
Choose a topping stone for your Heartleaf Philodendron
You're viewing: Heartleaf Philodendron
From

£

18.00
Select options
We use cookies on our website to give you the most relevant experience by remembering your preferences and repeat visits. By clicking "Accept", you consent to the use of all the cookies.
Privacy Overview
This website uses cookies to improve your experience while you navigate through the website. Out of these cookies, the cookies that are categorized as necessary are stored on your browser as they are essential for the working of basic functionalities of the website. We also use third-party cookies that help us analyze and understand how you use this website. These cookies will be stored in your browser only with your consent. You also have the option to opt-out of these cookies. But opting out of some of these cookies may have an effect on your browsing experience.
Necessary cookies are absolutely essential for the website to function properly. This category only includes cookies that ensures basic functionalities and security features of the website. These cookies do not store any personal information.
Any cookies that may not be particularly necessary for the website to function and is used specifically to collect user personal data via analytics, ads, other embedded contents are termed as non-necessary cookies. It is mandatory to procure user consent prior to running these cookies on your website.