SAVE 8%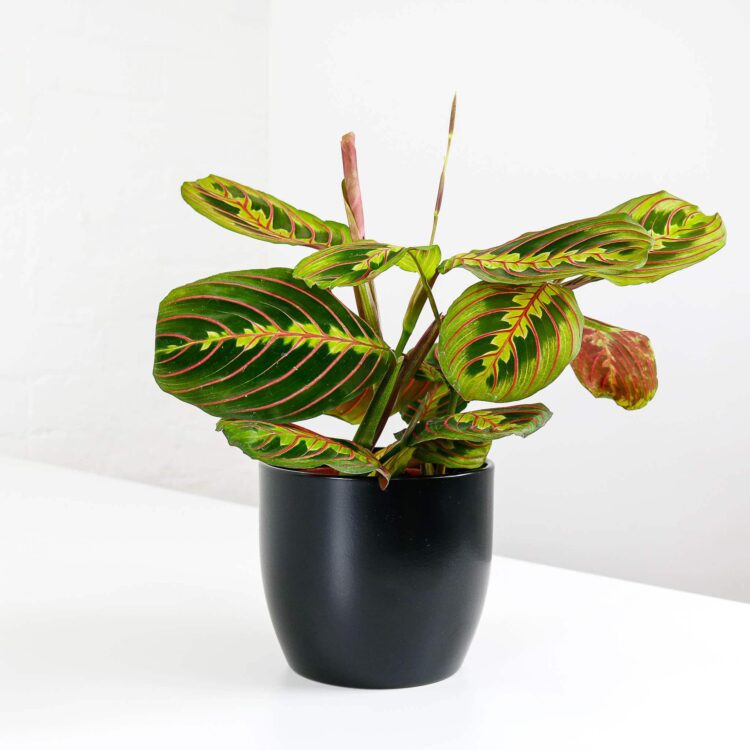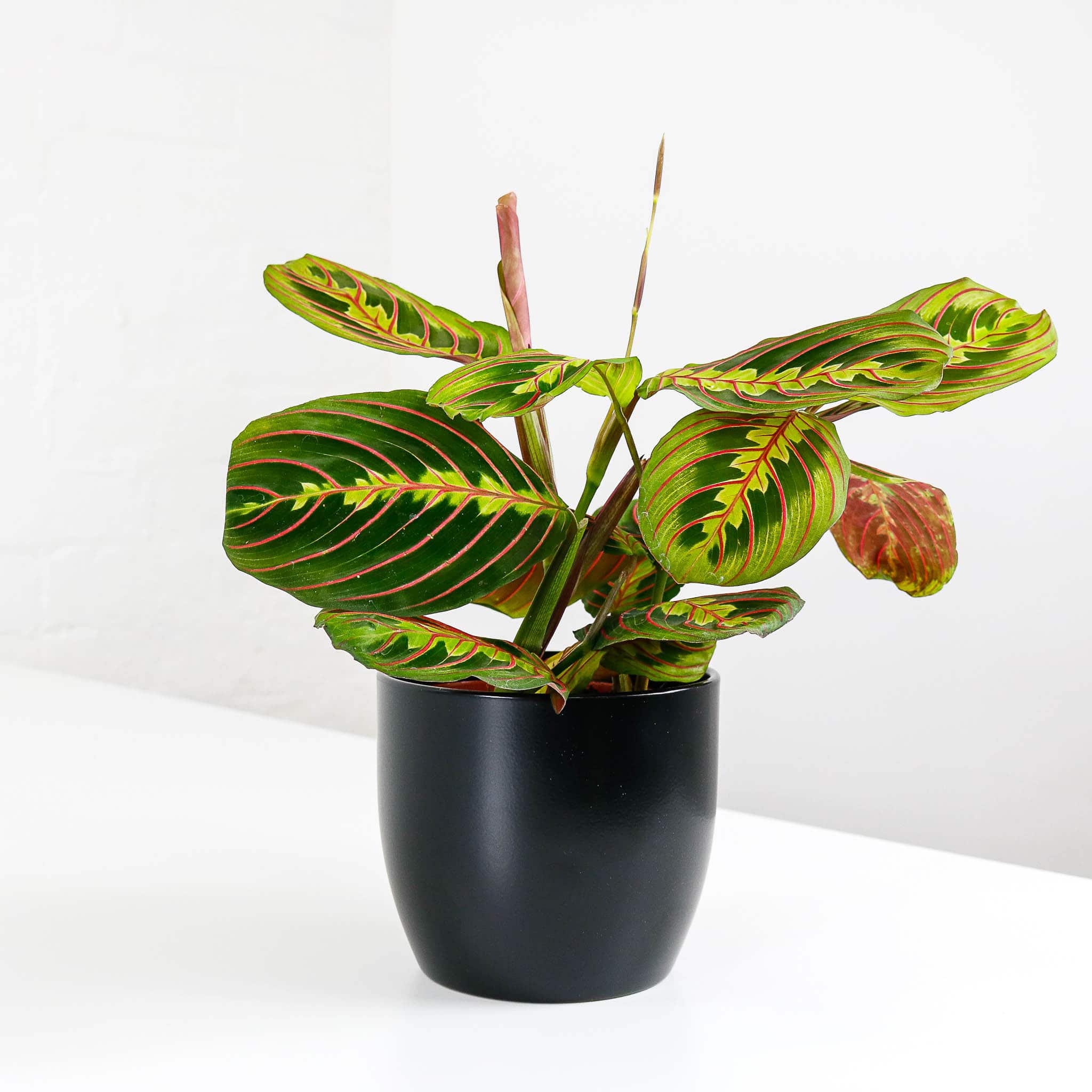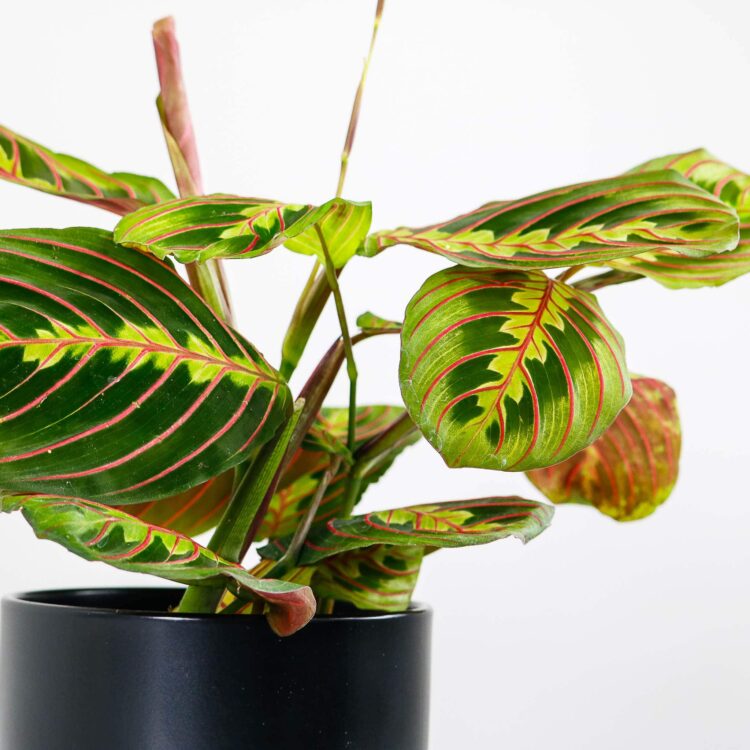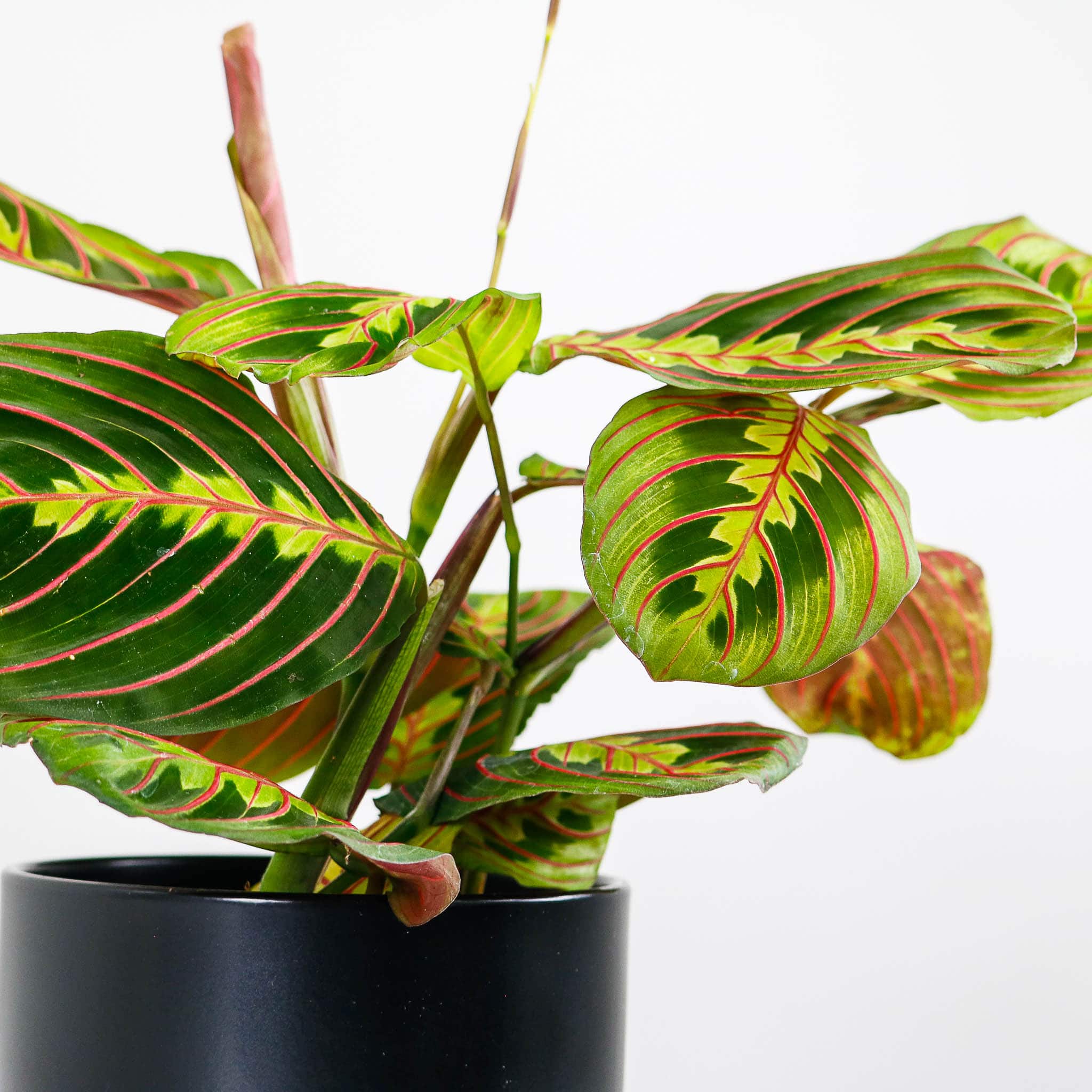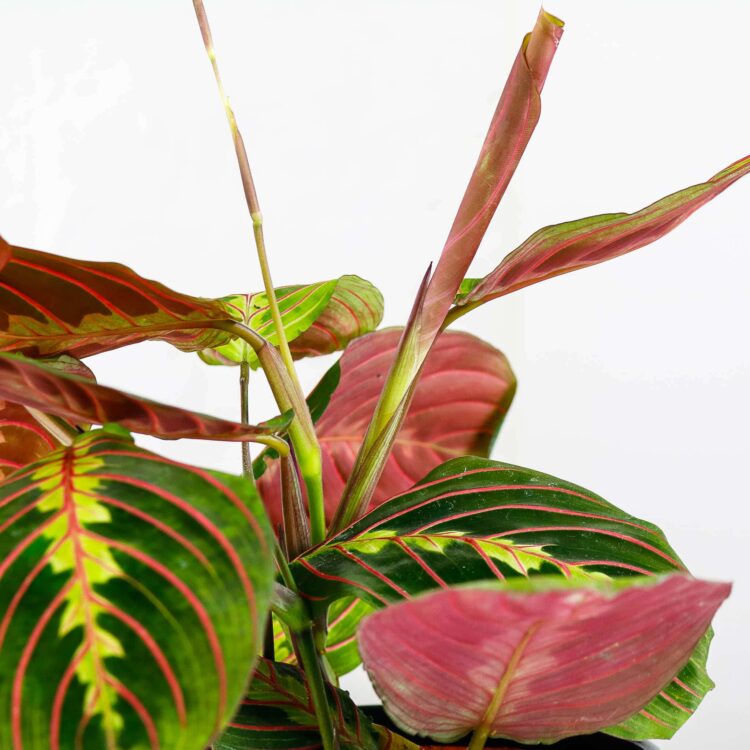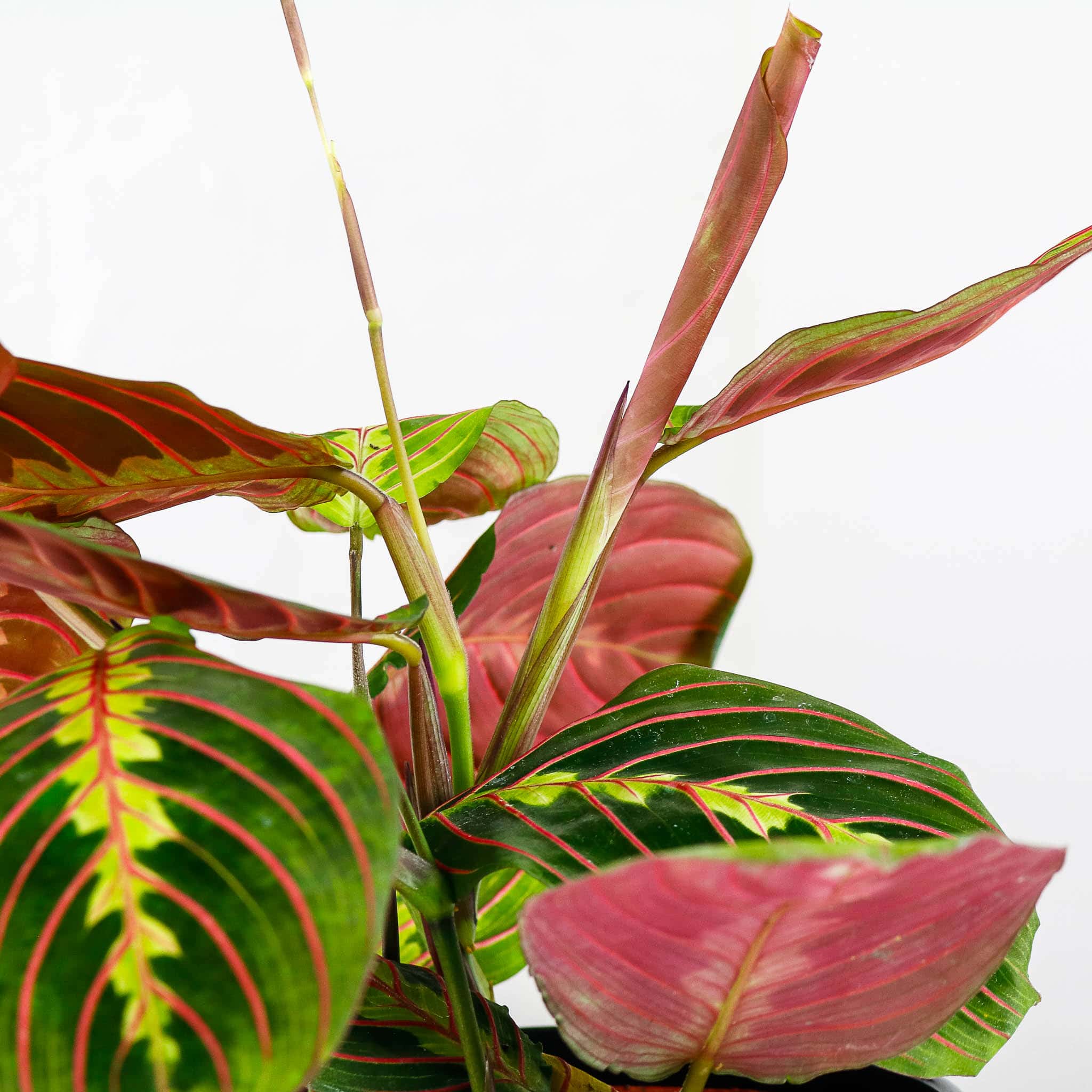 The prayer plant is part of the Maranta family native to the tropical America's. It's distinctive leaves are decorated with easily recognizable, beautiful patterns.
This prayer plant is paired with a sleek and stylish 12cm matte ceramic plant pot.
Plant Height: 25cm Pot Size: 12cm
Originating in the rainforests of Brazil, the prayer plant is part of the Marantaceae family and is noticeable by its vibrant green leaves with flashes of neon green, red, and burgundy. With such beautiful, recognisable foliage, this indoor plant adds the perfect tropical twist to your home! Be sure to pair this plant with one of our indoor pots and create a showstopper for your desk, shelf, or windowsill.
The prayer plant is great for those wanting to challenge themselves, offering fantastic rewards. Being a tropical plant, the Maranta requires plenty of water, indirect sunlight and benefits from a regular misting with warm water.
This Bundle also comes with a matte curved stone pot. What's better than a sleek pot to partner this exotic indoor houseplant? Grab yourself some huge savings with this Prayer Plant & Pot bundle. It's available while stocks last!
Keeping your prayer plant healthy can also help to keep you in tip-top shape! This particular desk plant helps to remove harmful toxins (such as formaldehyde) from the air.
SKU
20115-1
Categories
Indoor Plants, Air Purifying Plants, Bathroom Plants, Bedroom Plants, Easy Care Plants, Gifts, Hanging Plants, Plant Bundles, Plant Sale, Small Indoor Plants, Unusual Plants
You may also like...
Indoor Plants

,

Air Purifying Plants

,

Bathroom Plants

,

Bedroom Plants

,

Climbing Plants

,

Easy Care Plants

,

Hanging Plants

,

Living Room Plants

,

Medium Sized Plants

,

Most Popular Plants

,

Shade Liking Plants

,

Trailing Plants

Epipremnum Aureum

From

£

14.99 Select options

Indoor Plants

,

Air Purifying Plants

,

Bathroom Plants

,

Bedroom Plants

,

Child & Pet Friendly Plants

,

Easy Care Plants

,

Hallway Plants

,

Home Office Plants

,

Kitchen Plants

,

Living Room Plants

,

Small Indoor Plants

Chlorophytum Comosum

£

7.99 Add to basket

Indoor Plants

,

Air Purifying Plants

,

Bedroom Plants

,

Big Leaf Plants

,

Child & Pet Friendly Plants

,

Easy Care Plants

,

Home Office Plants

,

Living Room Plants

,

Medium Sized Plants

,

Shade Liking Plants

,

Large Indoor Plants

Aspidistra Elatior

From

£

24.99 Select options