Sale!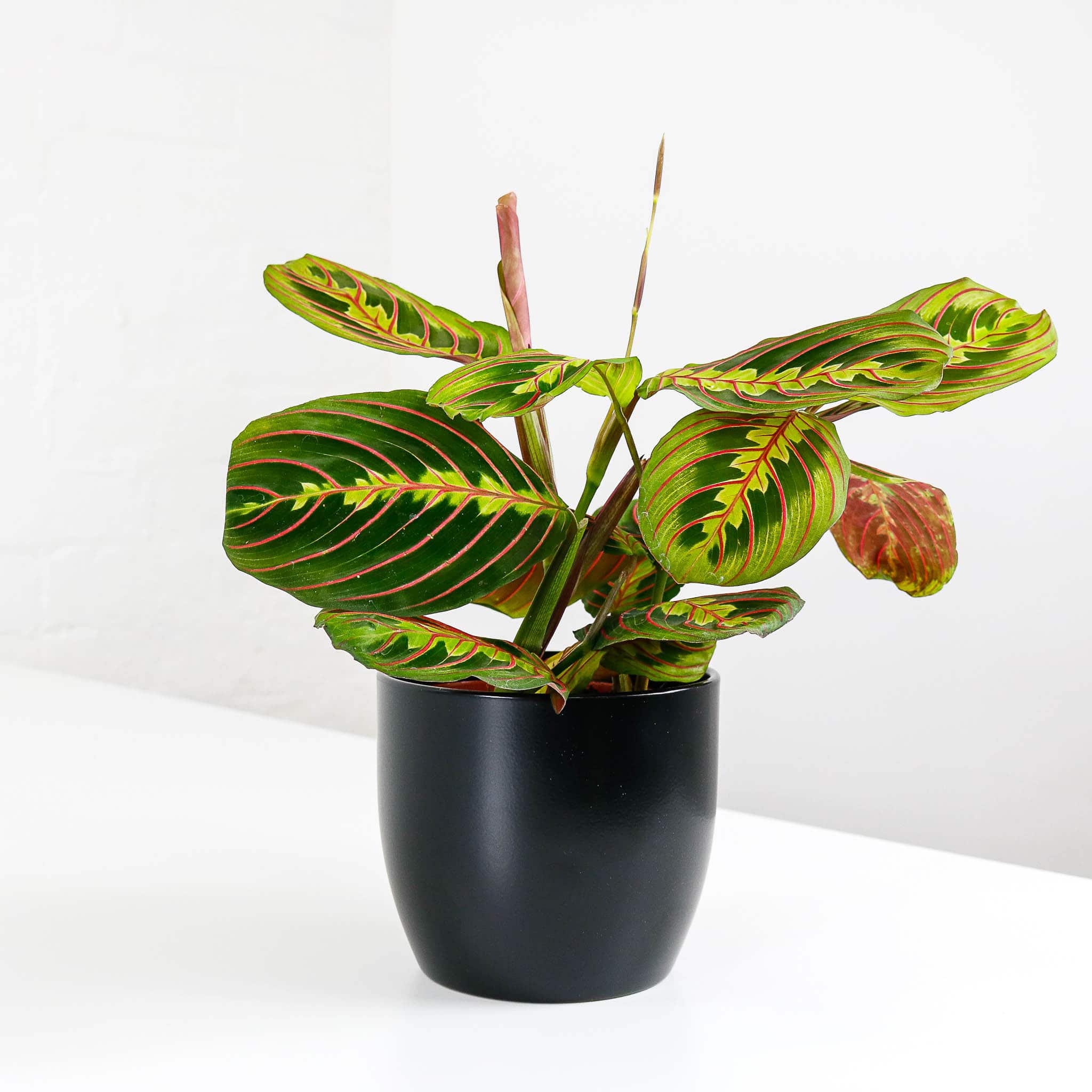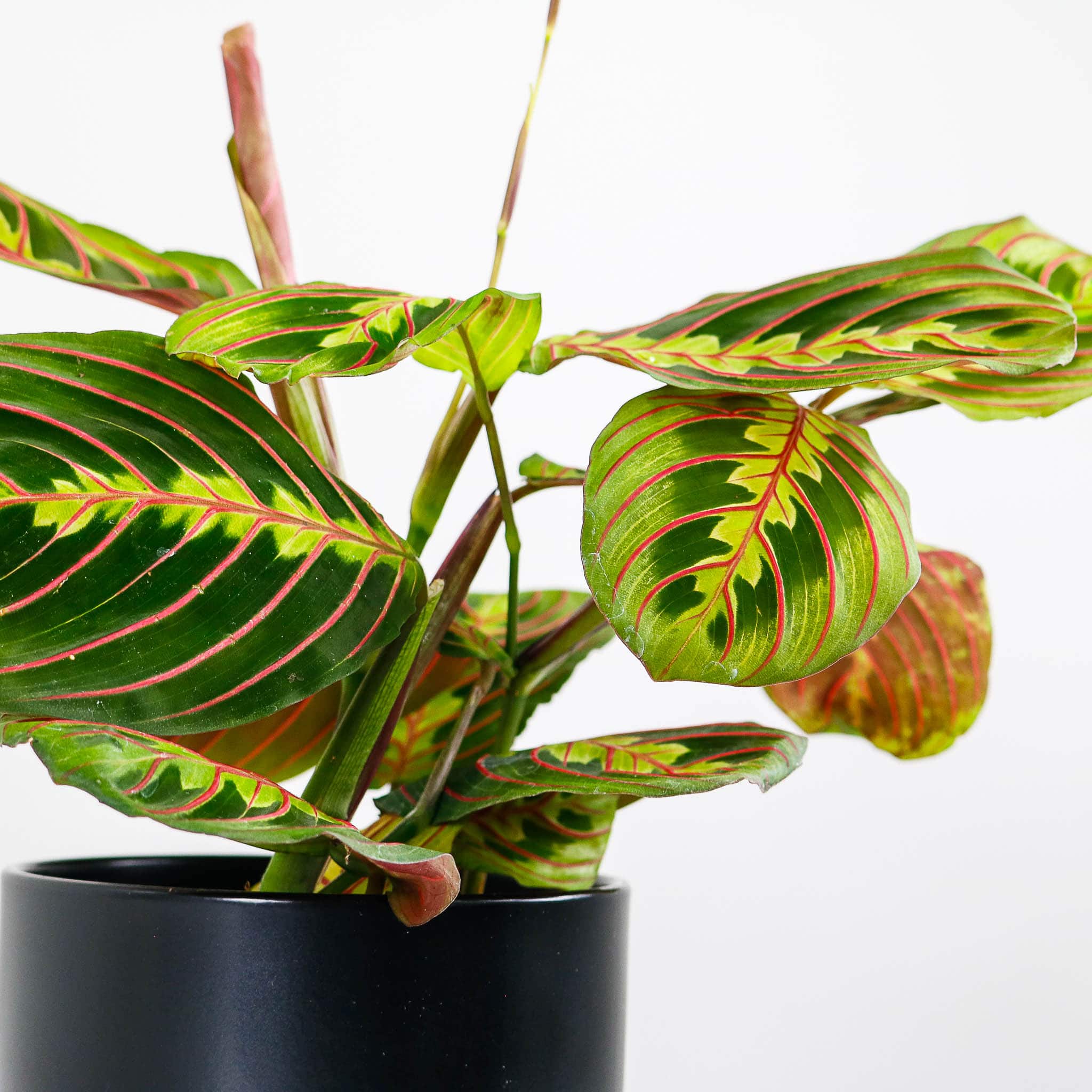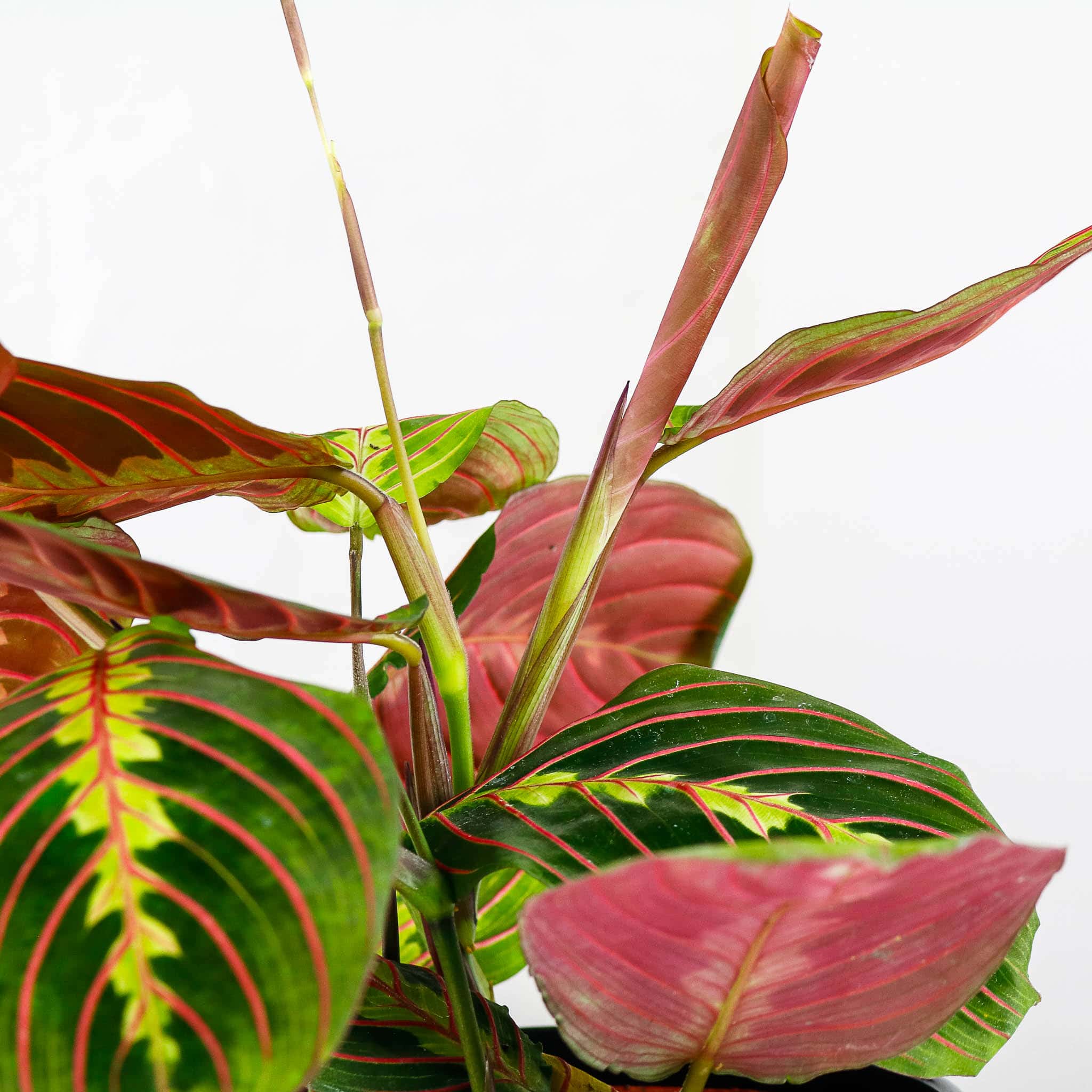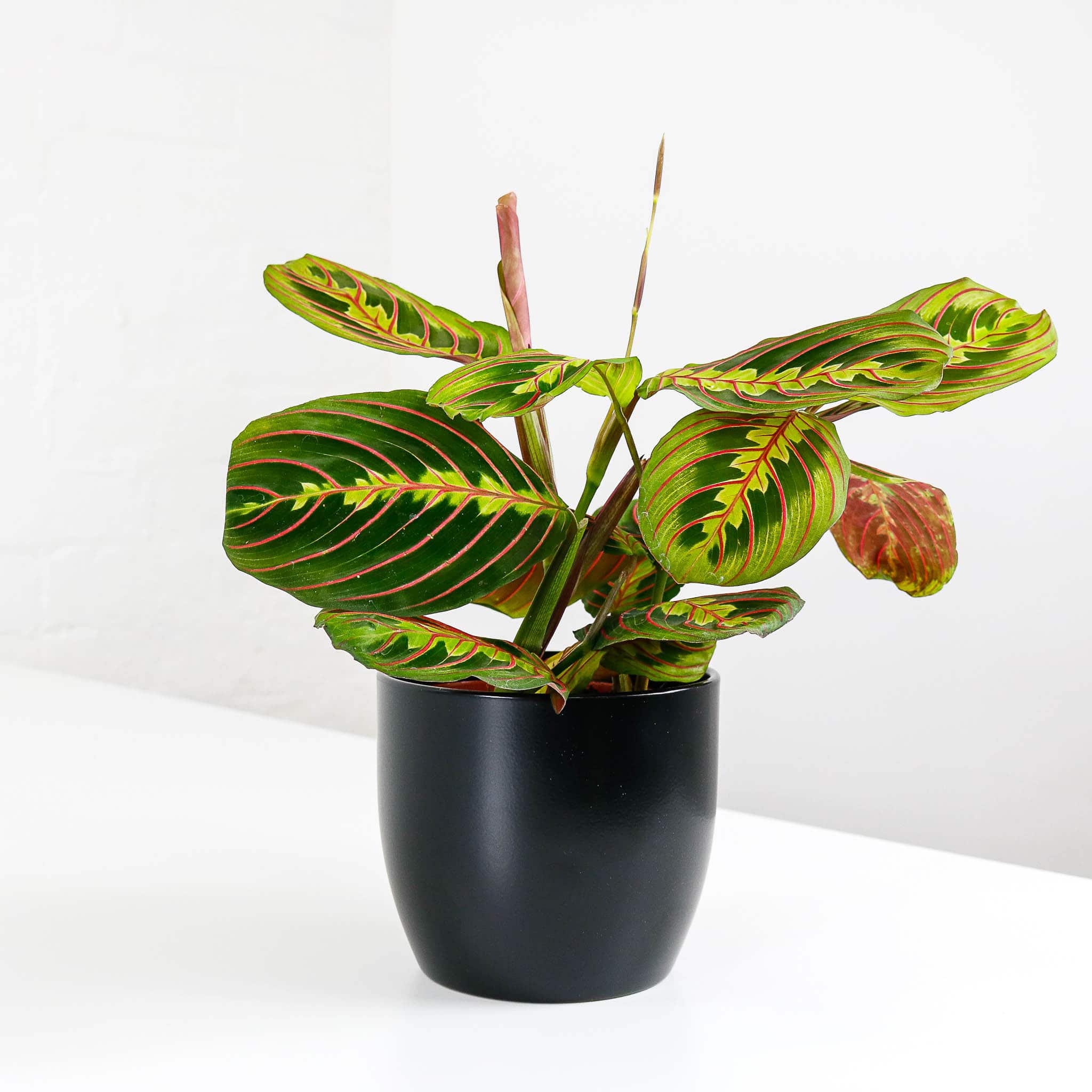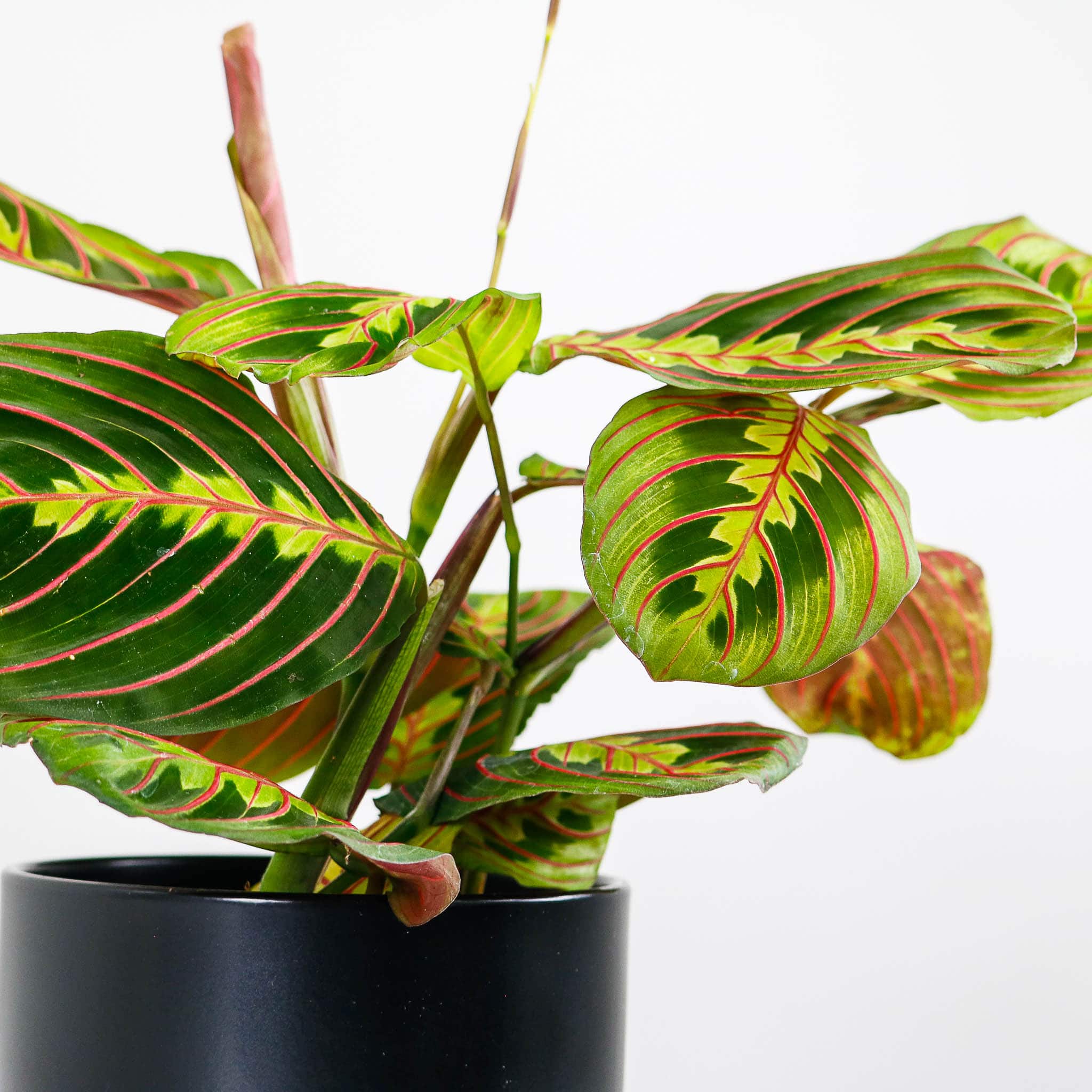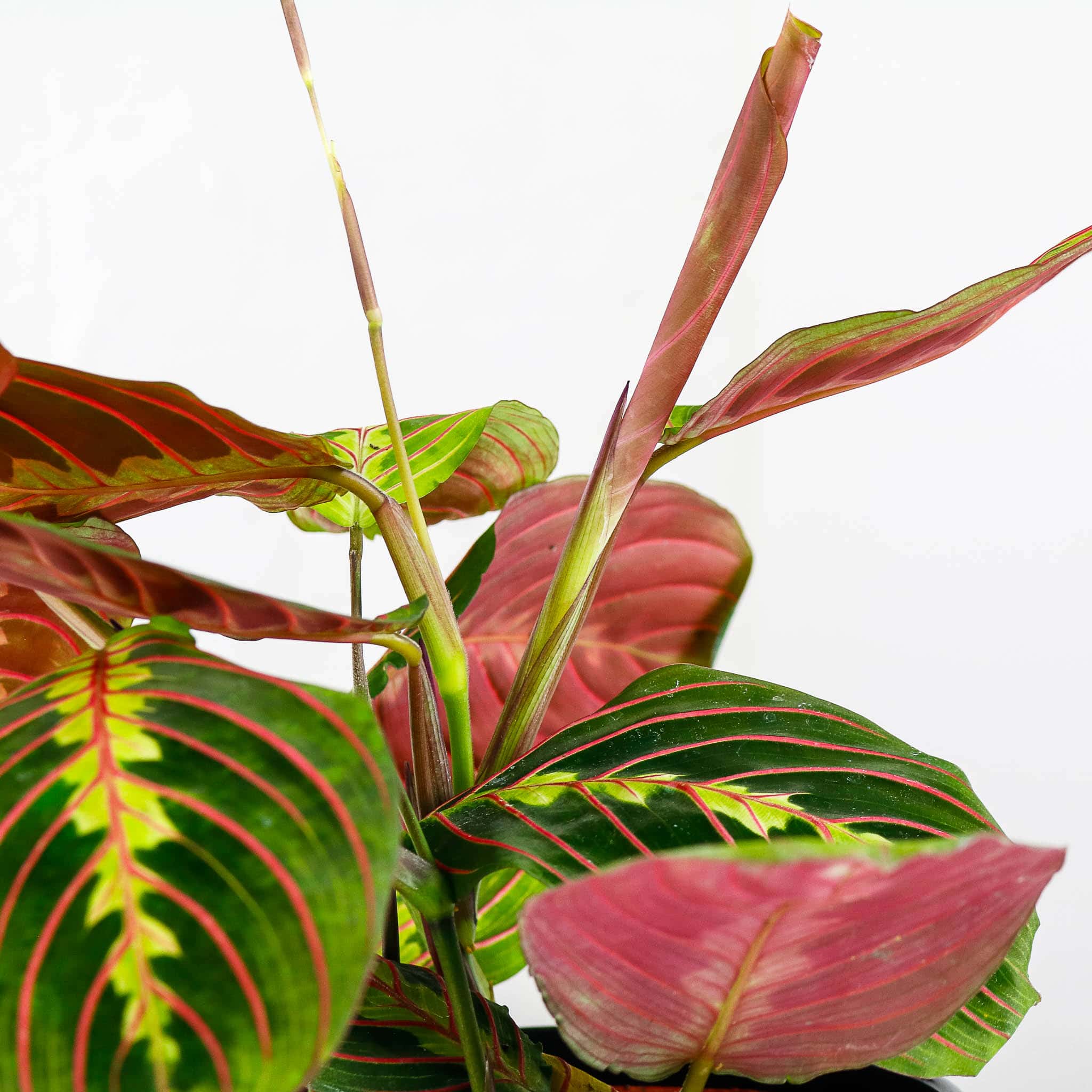 The prayer plant is part of the Maranta family native to the tropical America's. It's distinctive leaves are decorated with easily recognizable, beautiful patterns.
Plant Height: 25cm Pot Size: 12cm
Available on back-order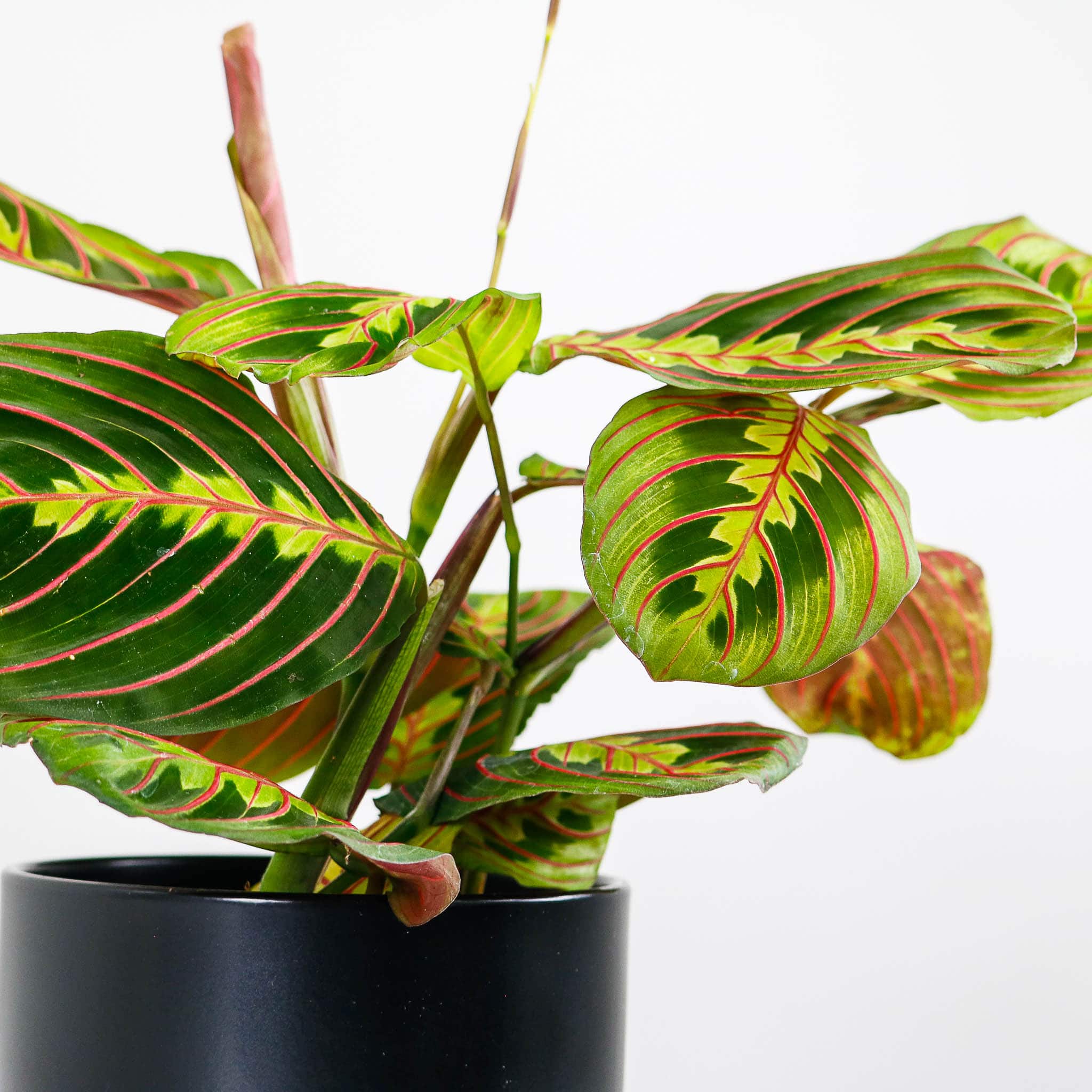 How To Care For Your Prayer Plant & Pot
This plant a brightly lit spot away from any direct light during the spring and summer. Excessive exposure during this time will negatively affect the plant in the likes of sunburn and dehydration. Put the plant in autumn and winter on a spot with morning sunlight for an hour or two per day.
Water when the top quarter of the soil has dried out, reducing this further in autumn and winter. If the plant gets crispy or distorted new growth, curling leaves, crispy or dry patches and yellowing leaves.  Than the plant is or under-watered or is in a too light/hot spot and possibly think about a repot. If the plant rapidly gets yellowing leaves, leaf spot disease, stem collapse and plant death. Than the plant is or over-watered, gets too little light, has lack of drainage or incorrect soil  and possibly got root rot.
This plant likes a stable humid environment. Therefore you can use a humidity tray and/or mist the leaves every now and than. If the surrounding saturation is too low or the heat too high, its leaves may start to brown over and curl, especially in direct sunlight. Those in either a bathroom or a dark location must not be over-misted as too much moisture will result in powdery mildew and leaf-spot disease.
Originating in the rainforests of Brazil, the prayer plant is part of the Marantaceae family and is noticeable by its vibrant green leaves with flashes of neon green, red, and burgundy. With such beautiful, recognisable foliage, this indoor plant adds the perfect tropical twist to your home! Be sure to pair this plant with one of our indoor pots and create a showstopper for your desk, shelf, or windowsill.
The prayer plant is great for those wanting to challenge themselves, offering fantastic rewards. Being a tropical plant, the Maranta requires plenty of water, indirect sunlight and benefits from a regular misting with warm water.
Keeping your prayer plant healthy can also help to keep you in tip-top shape! This particular desk plant helps to remove harmful toxins (such as formaldehyde) from the air.
Available on back-order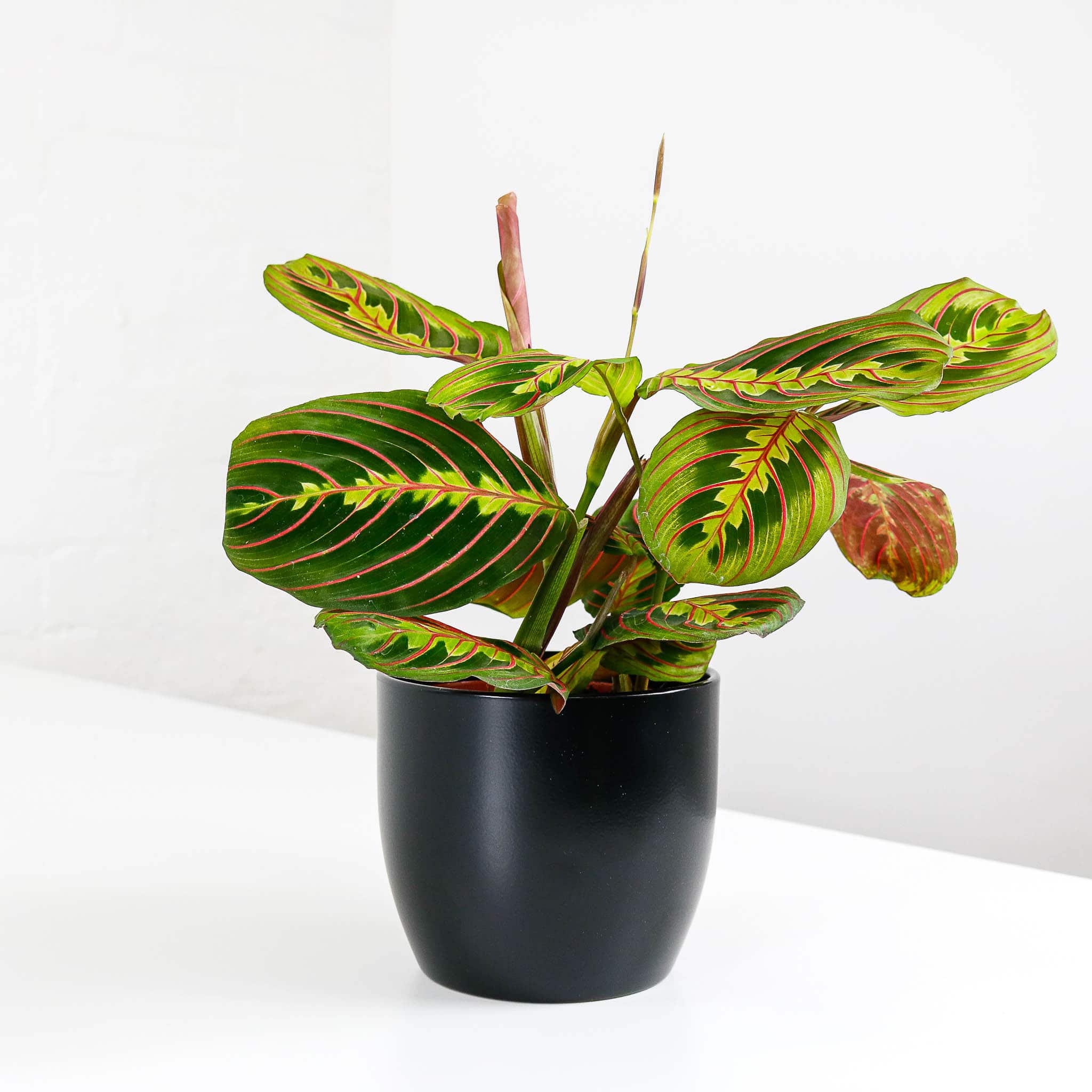 You're viewing: Prayer Plant & Pot
£

17.00
Add to cart
We use cookies on our website to give you the most relevant experience by remembering your preferences and repeat visits. By clicking "Accept", you consent to the use of all the cookies.
Privacy Overview
This website uses cookies to improve your experience while you navigate through the website. Out of these cookies, the cookies that are categorized as necessary are stored on your browser as they are essential for the working of basic functionalities of the website. We also use third-party cookies that help us analyze and understand how you use this website. These cookies will be stored in your browser only with your consent. You also have the option to opt-out of these cookies. But opting out of some of these cookies may have an effect on your browsing experience.
Necessary cookies are absolutely essential for the website to function properly. This category only includes cookies that ensures basic functionalities and security features of the website. These cookies do not store any personal information.
Any cookies that may not be particularly necessary for the website to function and is used specifically to collect user personal data via analytics, ads, other embedded contents are termed as non-necessary cookies. It is mandatory to procure user consent prior to running these cookies on your website.