View basket
"Water Mister" has been added to your basket.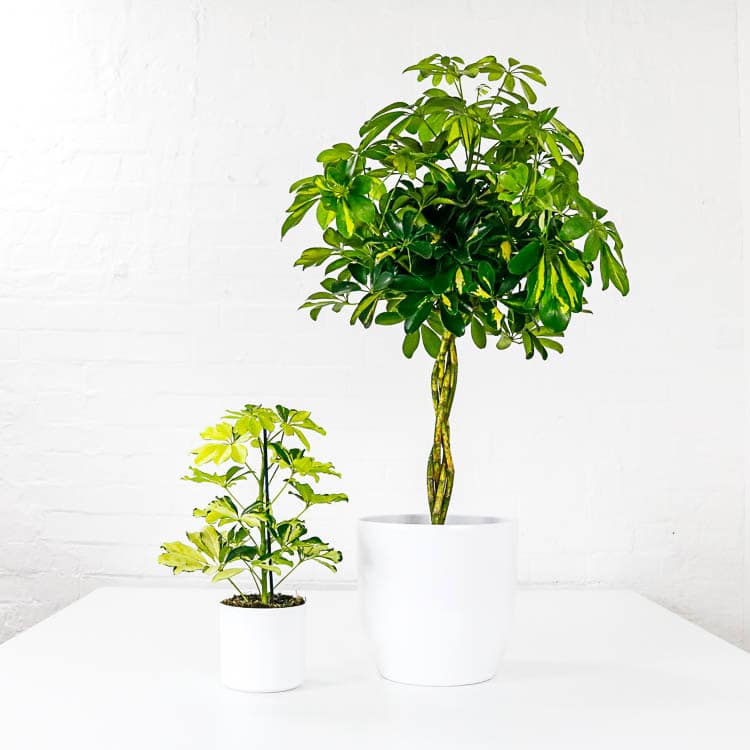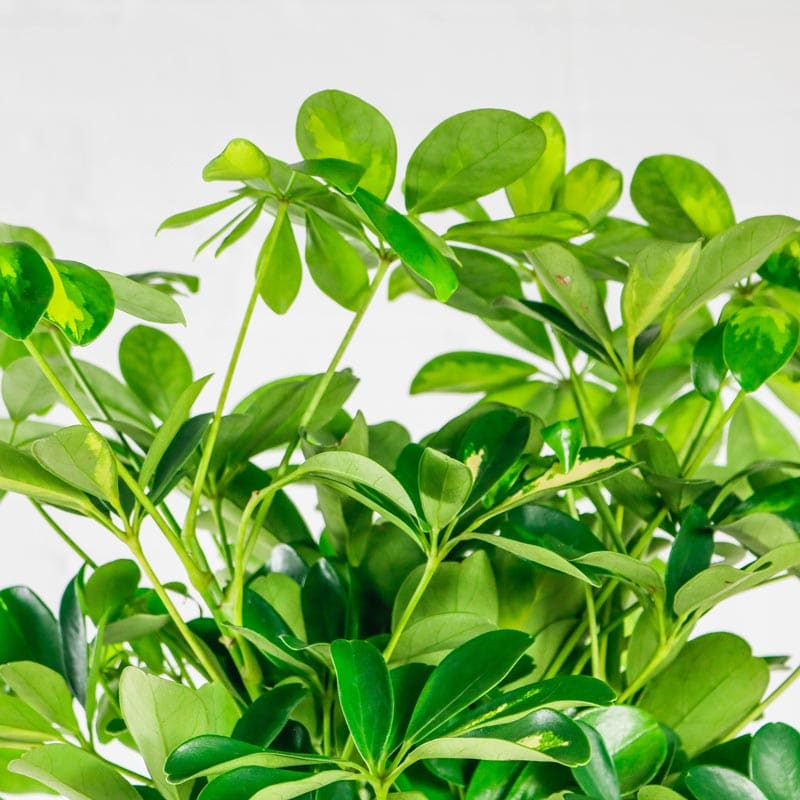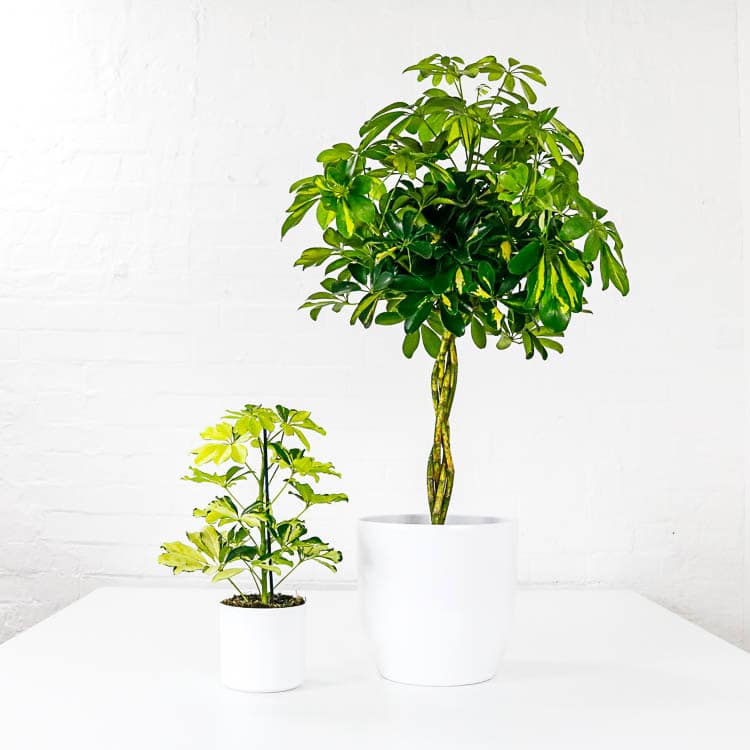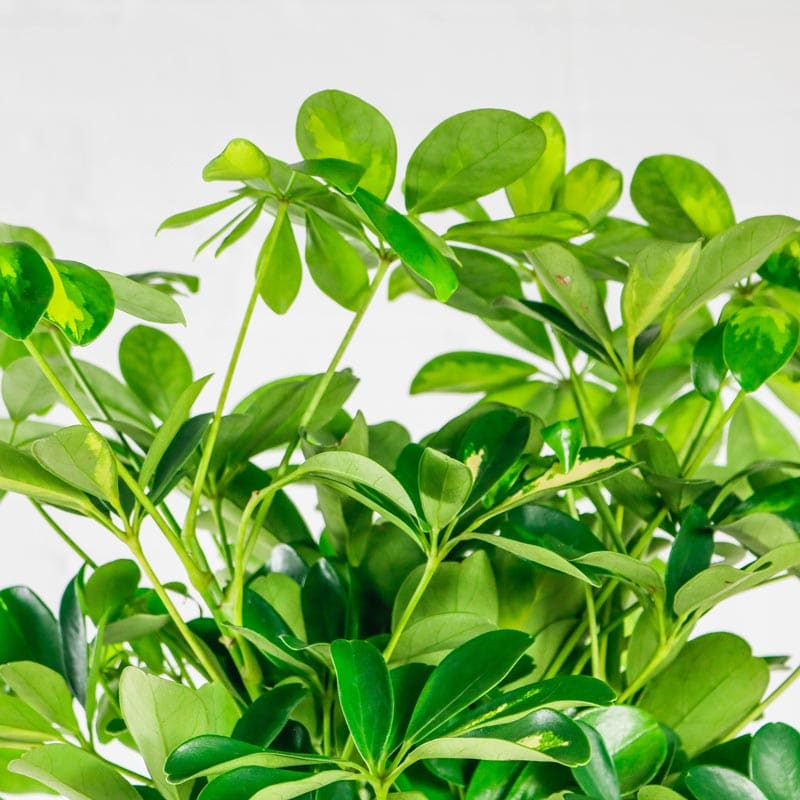 Umbrella Plants are easily recognizable because of their distinctive oval leaves. Schefflera are popular for their compact nature and ease of care.
Air Purification Qualities
Toxic to animals. The Schefflera plant's sap contains calcium oxalate crystals, which can cause minor skin irritation if you come in contact with the leaves. When handling the plant, you may want to wear gloves to prevent irritation. Ingesting the Umbrella plant is not wise, as it can cause vomiting, mouth numbness, and other side effects. The Schefflera plant is toxic to dogs and cats. Signs that your pet might have ingested the plant are mouth, lip, and tongue irritation, excessive drooling, difficulty swallowing, and vomiting. If you ingest the plant or suspect your pet has done so, please contact a medical professional.
Schefflera, commonly known as the Umbrella Plant, is easily recognizable because of its distinctive oval leaves. They are popular for their compact nature and ease of care. Their ideal environment is warm and evenly moist with bright, indirect light making Schefflera the perfect plant in a bright corner or by a window.
The Umbrella Plant originated in Australia but is now able to grow all around the world in tropical, temperate regions! The plant is well known for its symbolic meaning – the leaf fingers are said to capture positive energy and attract wealth for those who own and care for them.
Top Tips for your Umbrella Plant:
Pruning – If your umbrella plant is suffering and has become a little 'floppy' due to not having enough light, it might be time to give your indoor plant a bit of a haircut. Simply cut away a few excess leaves and your Schefflera should bounce back even fuller.
We have found the article written by Our House Plants on Umbrella Plant care to be particularly useful. We hope you do too!
Please note: this plant comes in a plastic nursery pot. Browse our entire range of plant pots to add that extra charm and character to your home.
How To Care For Umbrella Plant
Consider these products to help care for your Umbrella Plant