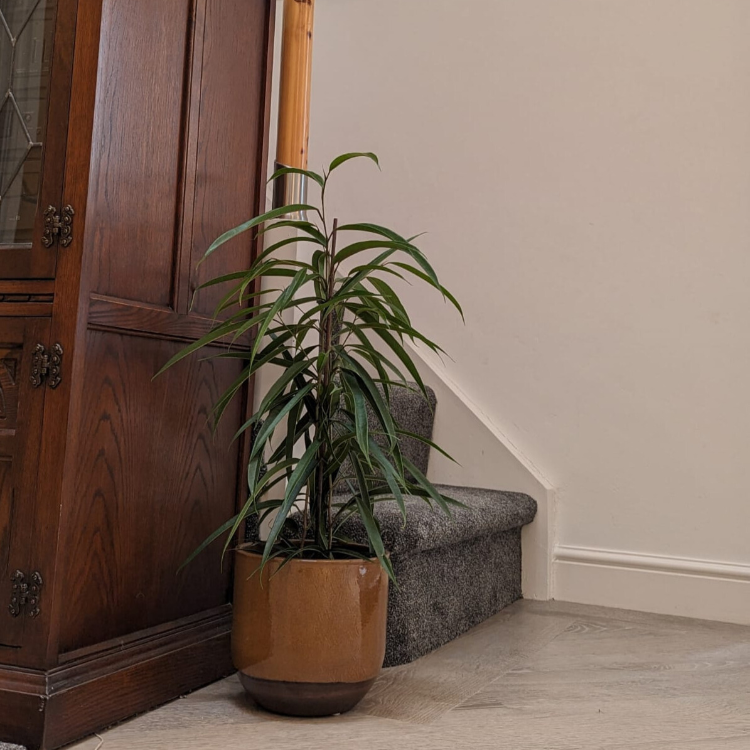 The Banana Bamboo (Ficus Maclellandii Ali) is a native to the temperate climates of India and China. In optimum conditions, it's a fast-growing palm that can sometimes grow up to 3m!
Plant Height: 65cm Pot Size: 17cm
How To Care For Banana Bamboo
Care for your Banana Bamboo with these
Native to the tropical areas of India and China, the Banana Bamboo is quickly becoming one of the most popular buys on the houseplant market. It's a striking indoor houseplant that is evergreen and will look beautiful all year round.
Natural Showstopper
This houseplant has beautiful narrow leaves that clump together to form and bold and bright foliage. This houseplant will look best as a natural showstopper in your living room or bedroom. The Banana Bamboo is definitely a plant to have on display!
At 50-70cm tall, this indoor houseplant is going to look great on the floor, or on a sideboard/table. We'll let you decide how to have it in your home!
As this plant draws attention to the eye, we would definitely recommend pairing this plant with more of a "refined" or "sleek" looking pot. Why not try a glossy ceramic pot (curved) in a colour like black or white?
Air Purifying Plant
Did you know that the Banana Bamboo is also air purifying? Although it isn't on NASA's clean air study, the Banana Bamboo helps to remove toxins such as formaldehyde and benzene from the air.
So, if you're looking to breathe a little easier you should definitely invest in a Banana Bamboo plant!
Please note: this plant comes in a plastic nursery pot. Browse our entire range of plant pots to add that extra charm and character to your home.
Clumping Bamboo, Banana Tree
Air Purification Qualities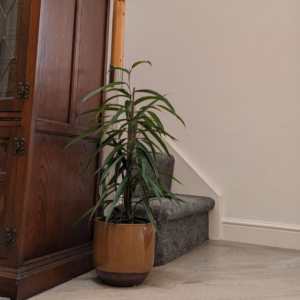 50-70cm
You may also like...
Indoor Plants

,

Bedroom Plants

,

Easy Care Plants

,

Garden

,

Hallway Plants

,

Home Office Plants

,

Indoor Bonsai Trees

,

Living Room Plants

,

Outdoor Plants

,

Outdoor Trees

,

Patio & Decking

,

Plant Sale

,

Shade Liking Plants

,

Shady Spot

,

Unusual Plants

,

Small Indoor Plants

Ficus Microcarpa Ginseng

From

£

11.99 Select options
Breathe life into your business with indoor plants.
We consult, design, maintain and replace plants in businesses across the North West. We also deliver indoor plants to businesses nationwide, so you can green your team or treat them to a gift that will grow for years.