SAVE 15%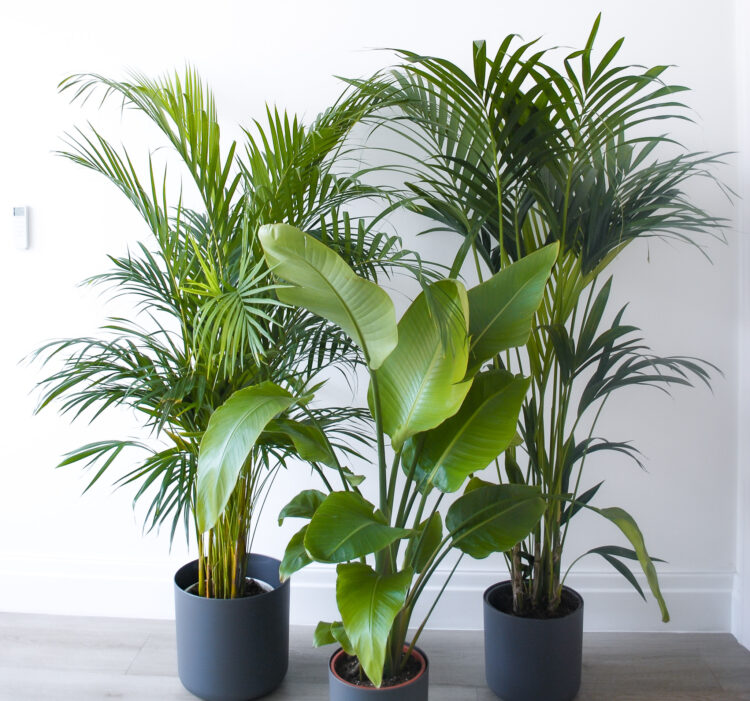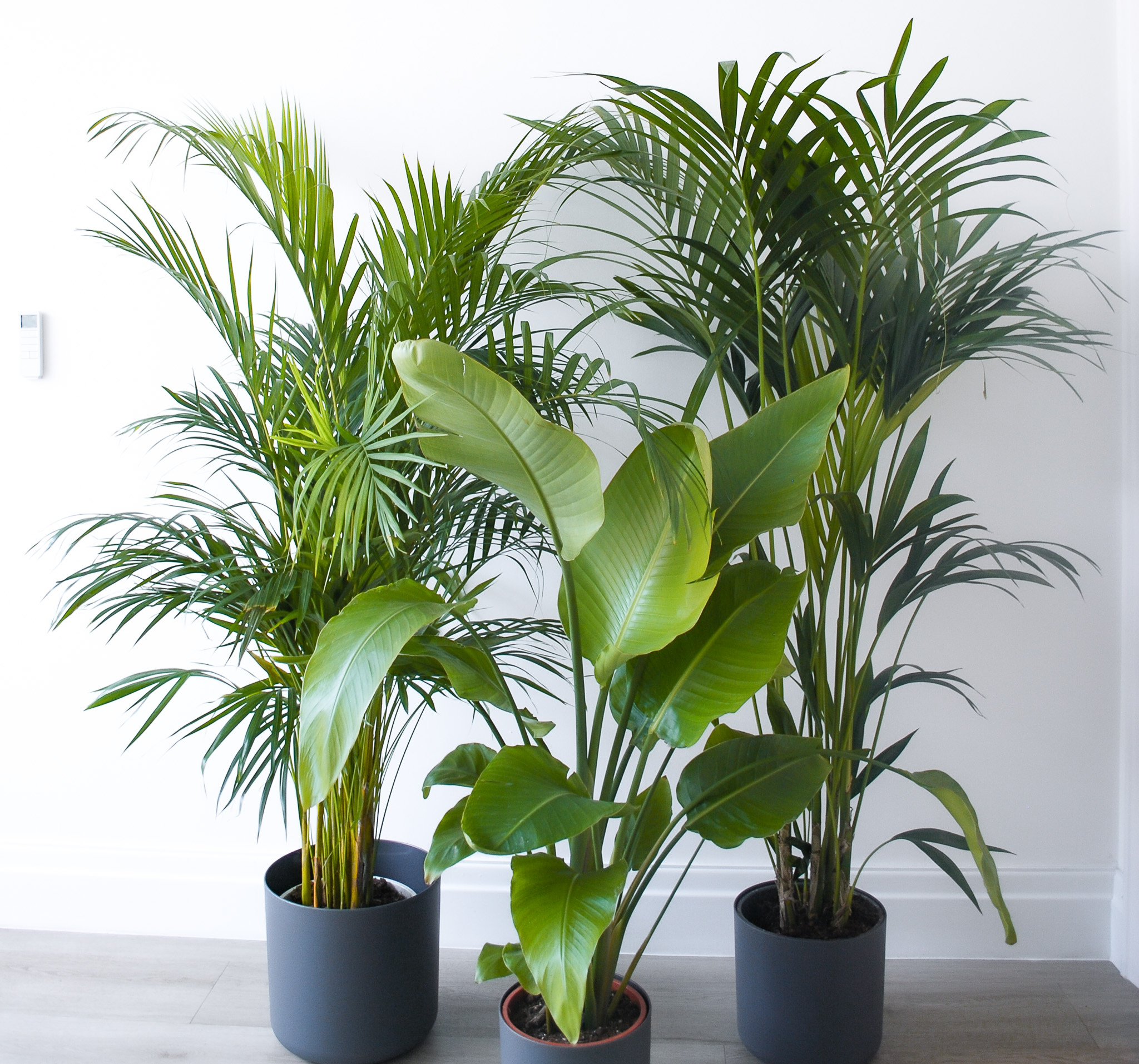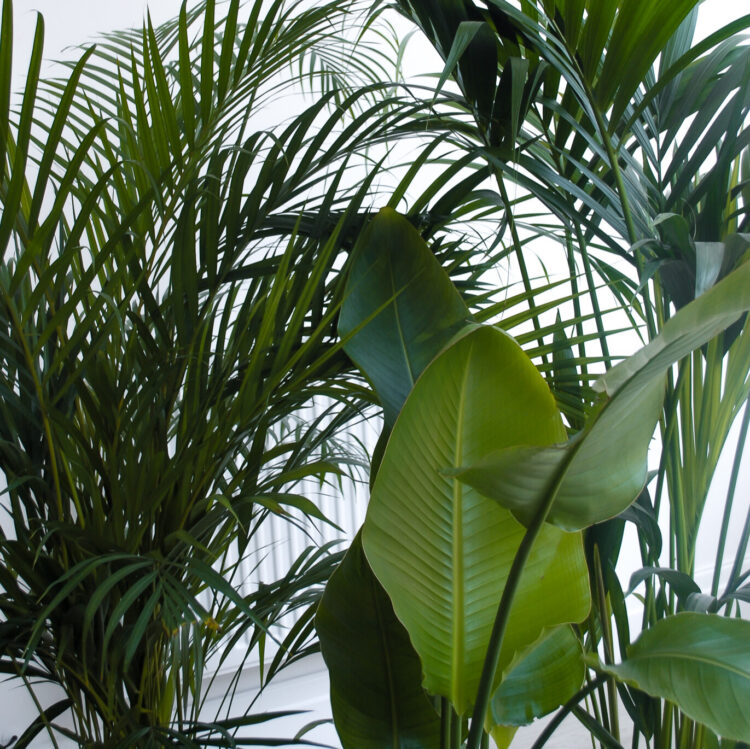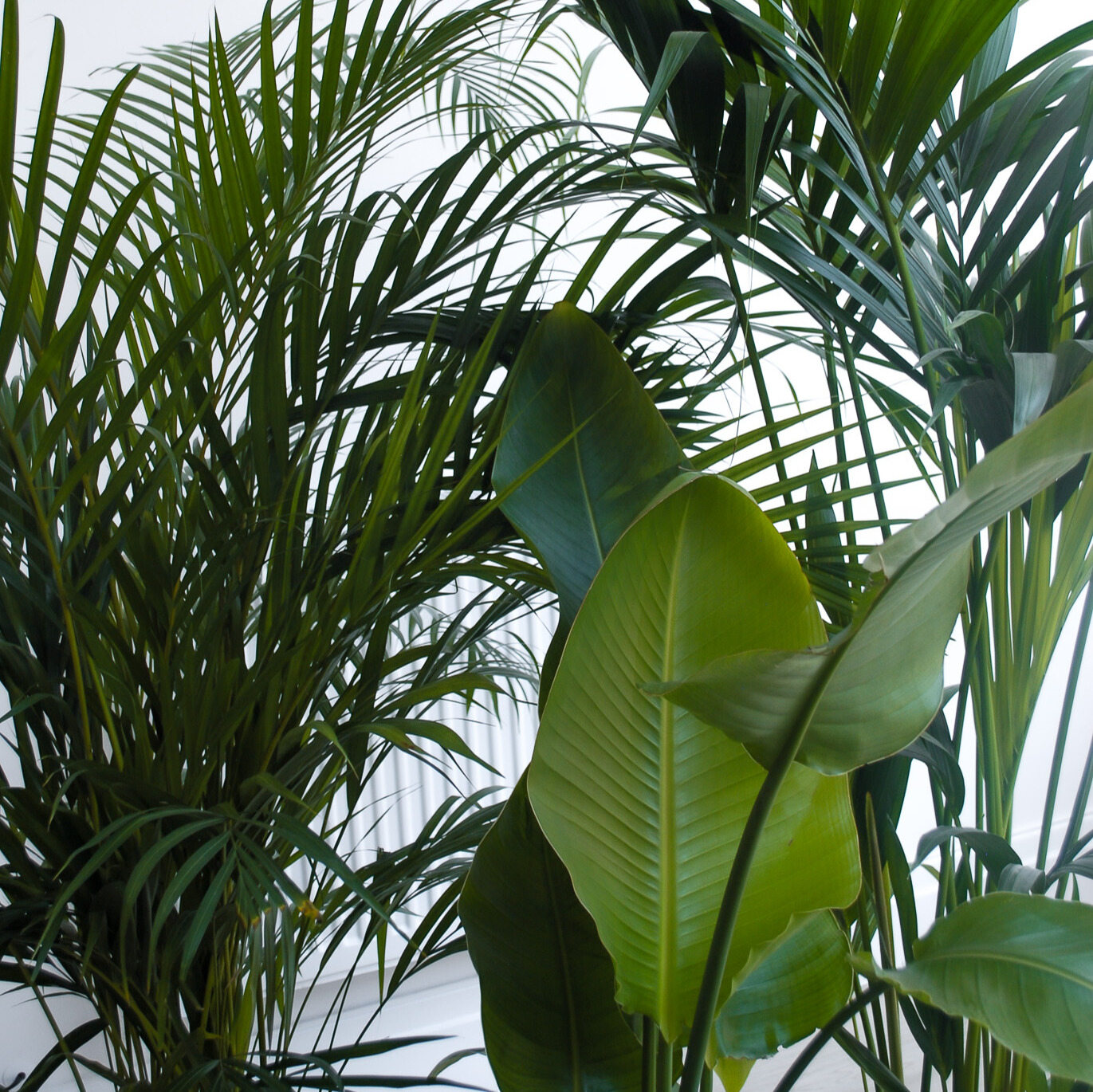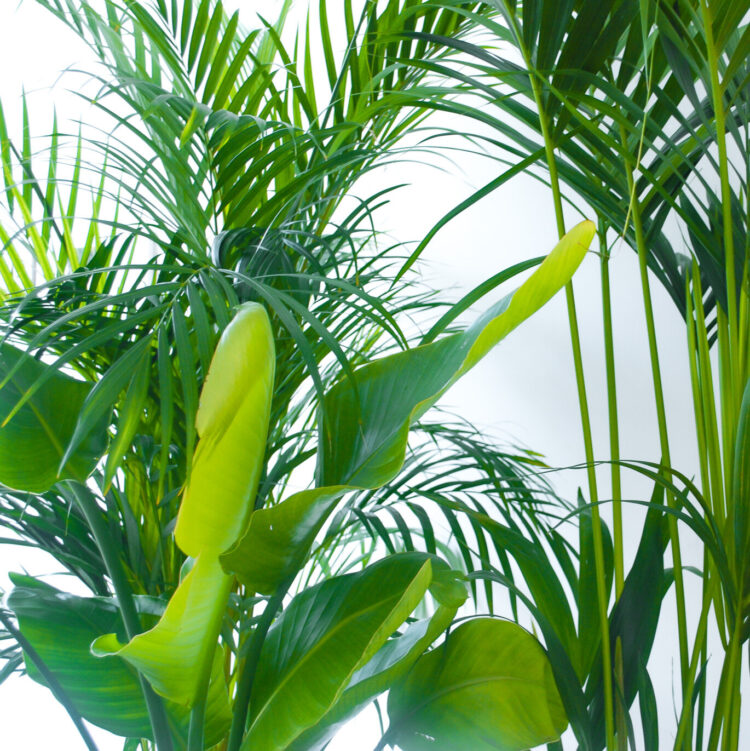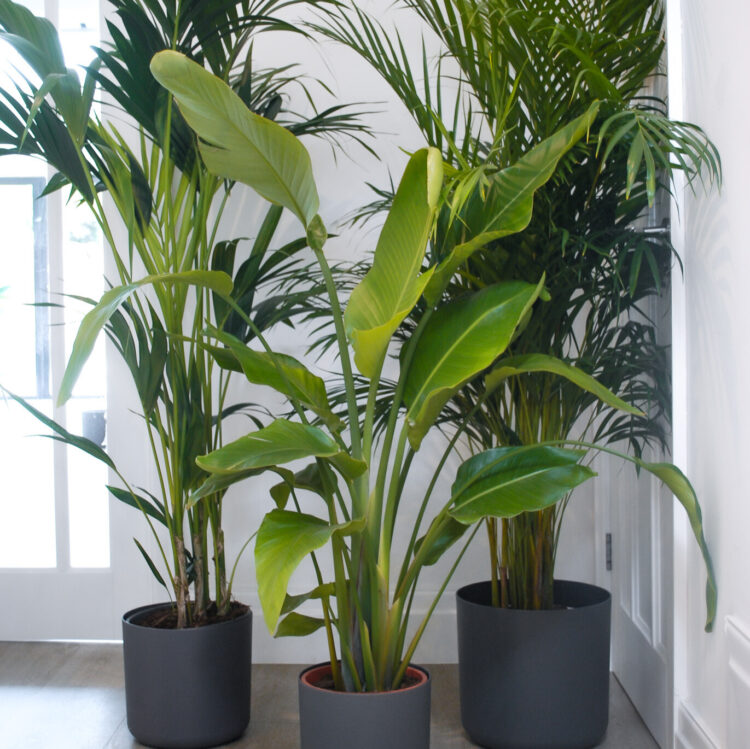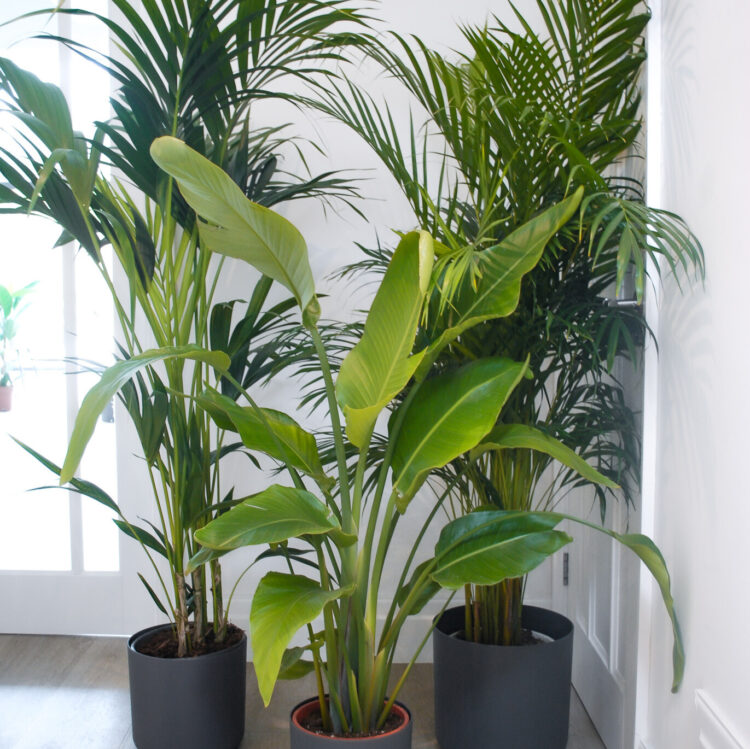 The showstopper plant bundle contains the biggest and best plants we have to offer! This plant set is perfect for your living room, conservatory, or even office space. The showstopper plant set includes: Kentia Palm (140cm), Bird of Paradise (140cm), and Areca palm (140cm).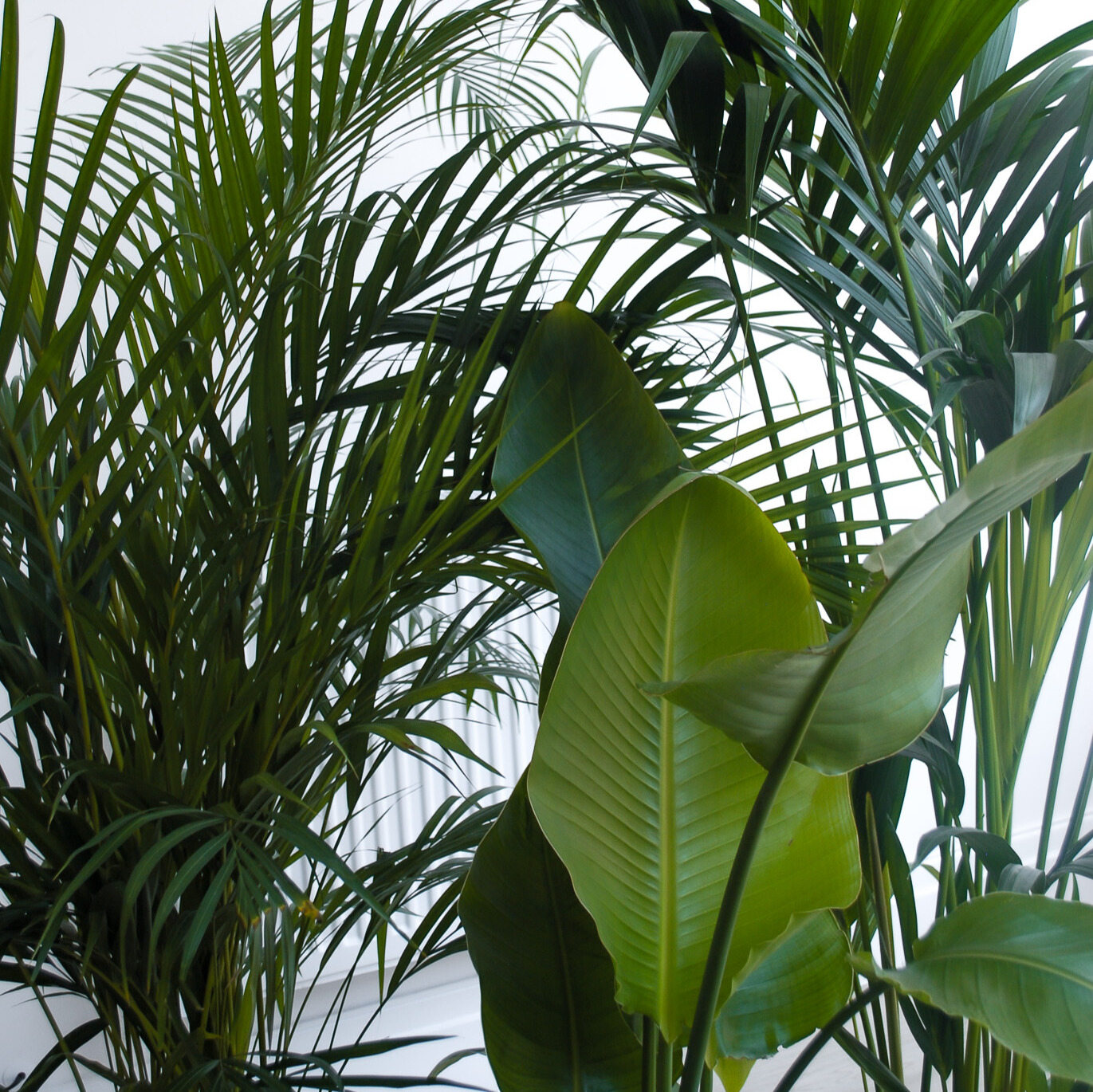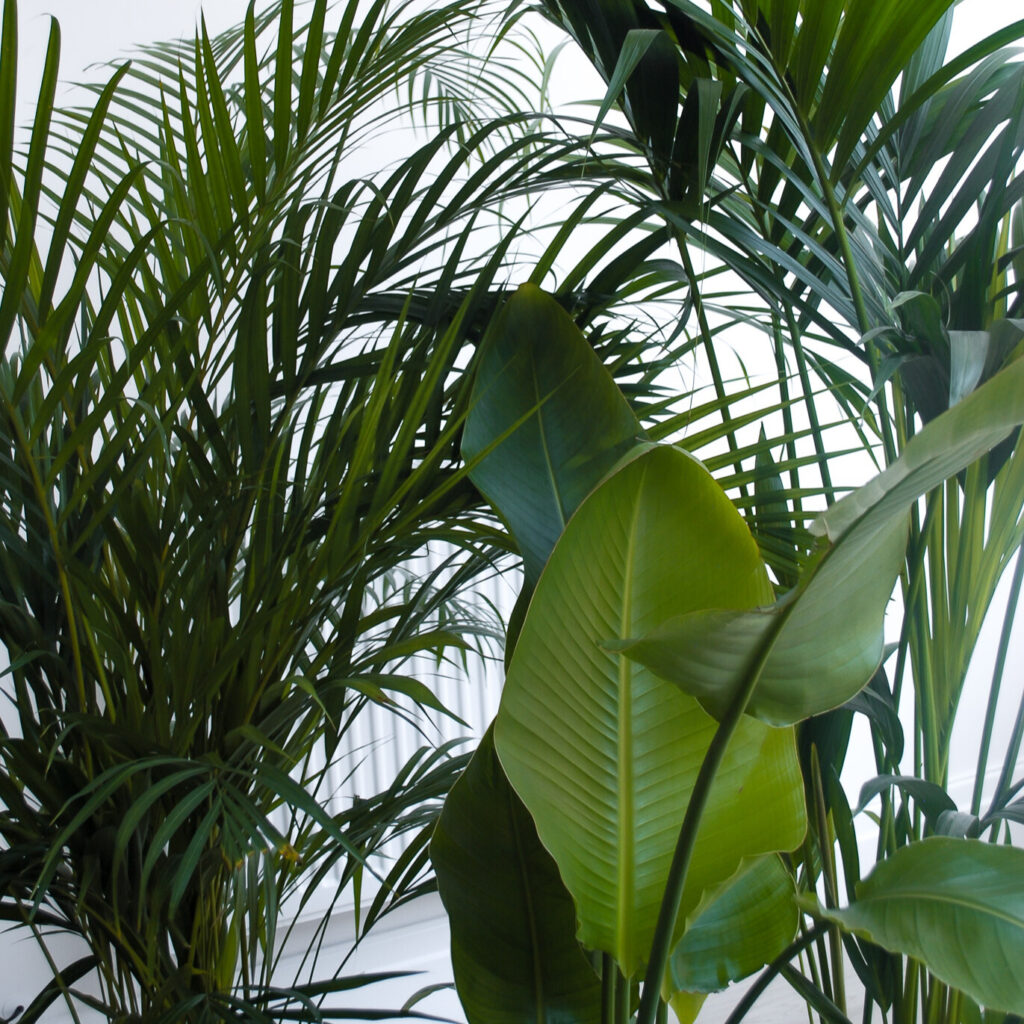 How To Care For Your Showstopper Plant Bundle
Your Bird of Paradise and Areca palm will like a spot with plenty of sun. Your Kentia Palm less so. Try to keep that natural showstopper out of direct sunlight.
These indoor plants will probably need watering fortnightly during the growing season and monthly during the winter months. If you haven't already, be sure to invest in a large watering can. You can thank us later!
As these houseplants are used to a tropical environment, they do love the occasional misting. Every month, you can mist your showstopper plant bundle using one of our plant misters. This will help to keep any dust off your leaves, maximising photosynthesis.
Next Day Delivery Available
Kentia Palm (140cm+)
Areca Palm (140cm+)
Bird of Paradise (140cm+)
Kentia Palm (24cm)
Areca Palm (24cm)
Bird of Paradise (24cm)
About Showstopper Plant Bundle
Are you looking for the perfect set of indoor plants to liven up your home? Well, you should try the Showstopper Plant Bundle! These three indoor plants are the brightest and boldest we have on offer! With a Kentia Palm, Bird of Paradise, and an Areca Palm all 140cm+, we're really buying into the phrase "the bigger the better"! The showstopper plant bundle is perfect for any living room, dining, room, or conservatory. If you're looking to spice up the decor in your home, then nothing compares to the showstopper plant bundle…
Kentia Palm (140cm+)
The Kentia Palm is the very definition of easy care plant. As well as being a natural showstopper, this indoor plant will thrive in a range of environments in your home. If you're struggling, be sure to give it plenty of water and a spot in partial shade. It'll really thank you for it!
Areca palm (140cm+)
The Areca Palm adds plumes of rich foliage to any room and has the power to impress all who gaze upon it. Whatever room you put your Areca palm in, it will definitely catch the eye. So, we would place it in the corner of your living room or conservatory, to round off any sharp corners. Not only this, the Areca Palm is an  effective oxygen producer, as well as removing Formaldehyde, Xylene, Toluene from your air – making them a great choice to purify your indoor air. So, it isn't just part of the showstopper plant bundle, but the air purifying plant set too!
Bird of Paradise (140cm+)
This elegant tropical houseplant is the very definition of "showstopper"! With large, broad, waxy leaves, we think the Strelitzia is the perfect home improvement investment and transforms your space with ease. Be sure to put your Bird of Paradise in a sunny spot and stay on top of watering.
What Rooms Are Best For My Showstopper Plant Bundle?
As all of the plants in the showstopper plant bundle are typically found in exotic, tropical environments, their care needs are all very similar. The same can't really be said for other plant sets, like the bathroom plant set... Be sure to place these plants in a room with a south facing window. Your living room, dining room, or conservatory would be perfect! Your Bird of Paradise and Areca Palm will love partial to full sun! However, be sure to put your Kentia Palm in a slightly darker spot. As for watering, large plants can be a little tricky. Sometimes they sup up water like there is no tomorrow. Other times, they will not need watering for weeks. Just try to keep on top of it, as they are all part of our (almost) Unkillable Houseplants range.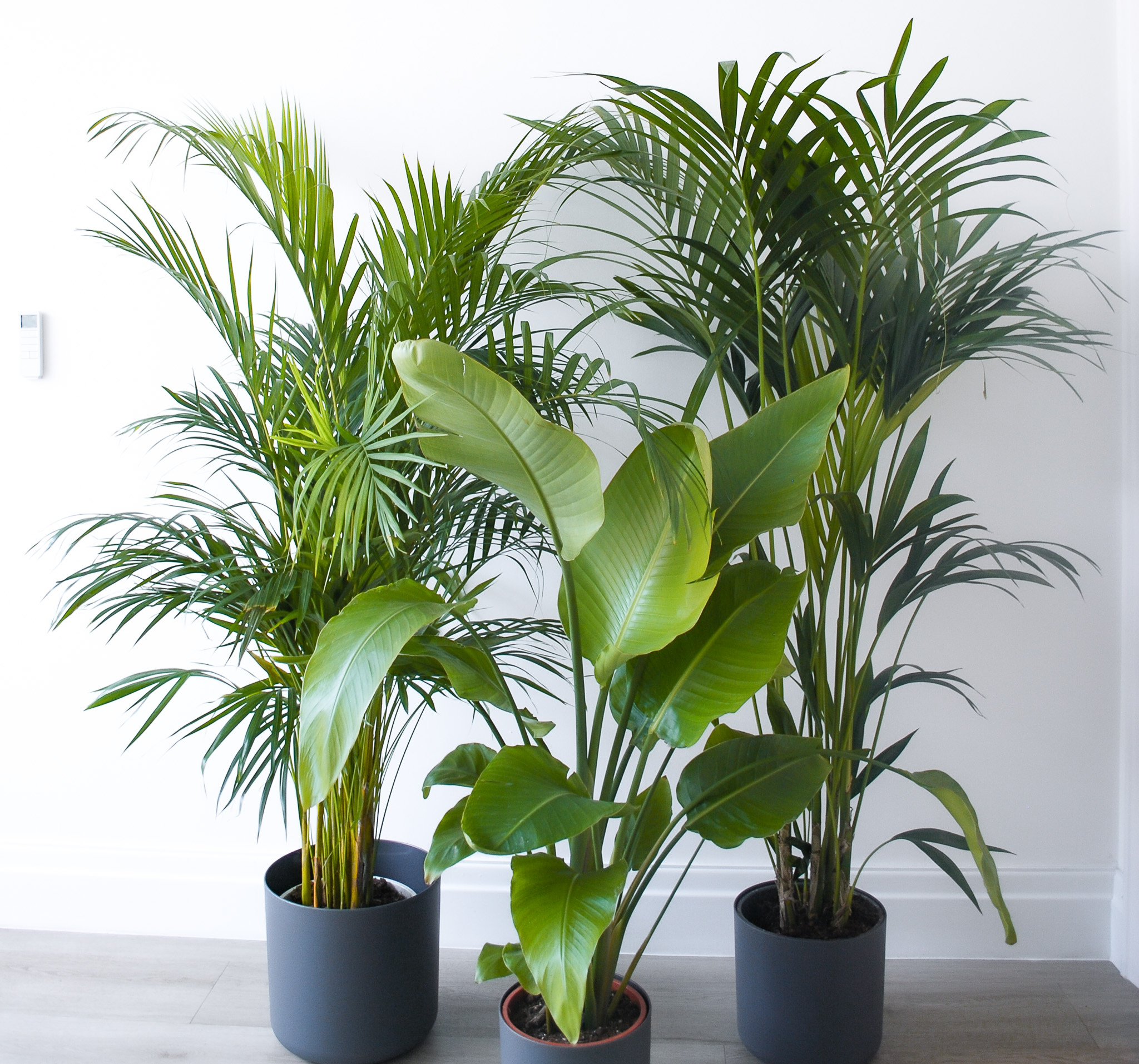 You're viewing: Showstopper Plant Bundle
Add to cart