SAVE 17%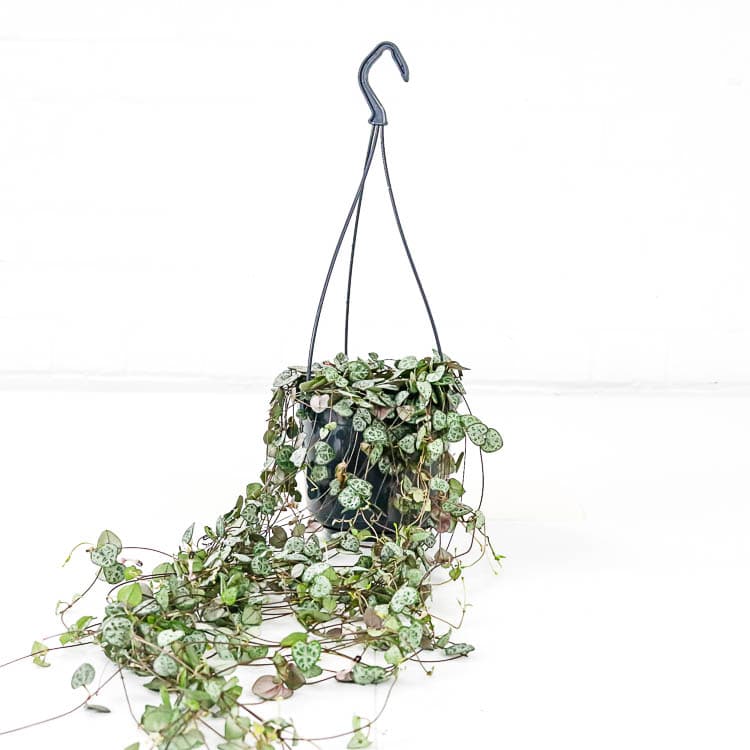 String of hearts is a beautiful hanging plant that is super easy to care for. They look elegant in a hanging basket and can grow at a fast-pace if placed in the right environment.
How To Care For String of Hearts
Care for your String of Hearts with these
Their heart shaped leaves are dappled with grey on top and fleshy red on the underside. They look fantastic trailing down the side of a shelf or sprawling across a windowsill in a dappled sunlight.
String of hearts is a really easy care plant and perfect for the more forgetful indoor gardener who wants to add beautfiul, interesting foliage to their home.
If you want to gift a friend, you can take cuttings from your string of hearts and try to propogate them in water. Take at least 2 nodes and place them in water between 2 weeks to 2 month and wait for roots to form before placing into moist soil.
Please note: this plant comes in a plastic nursery pot. Browse our entire range of plant pots to add that extra charm and character to your home.
Rosary vine, Chain of hearts, Chinese lantern
Air Purification Qualities
Next Day Delivery Available*
Breathe life into your business with indoor plants.
We consult, design, maintain and replace plants in businesses across the North West. We also deliver indoor plants to businesses nationwide, so you can green your team or treat them to a gift that will grow for years.