Sale!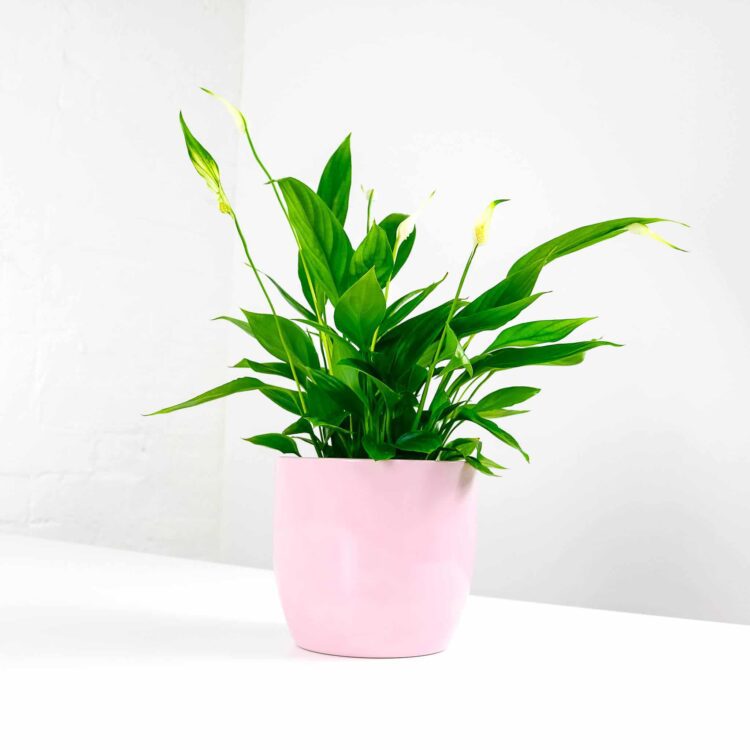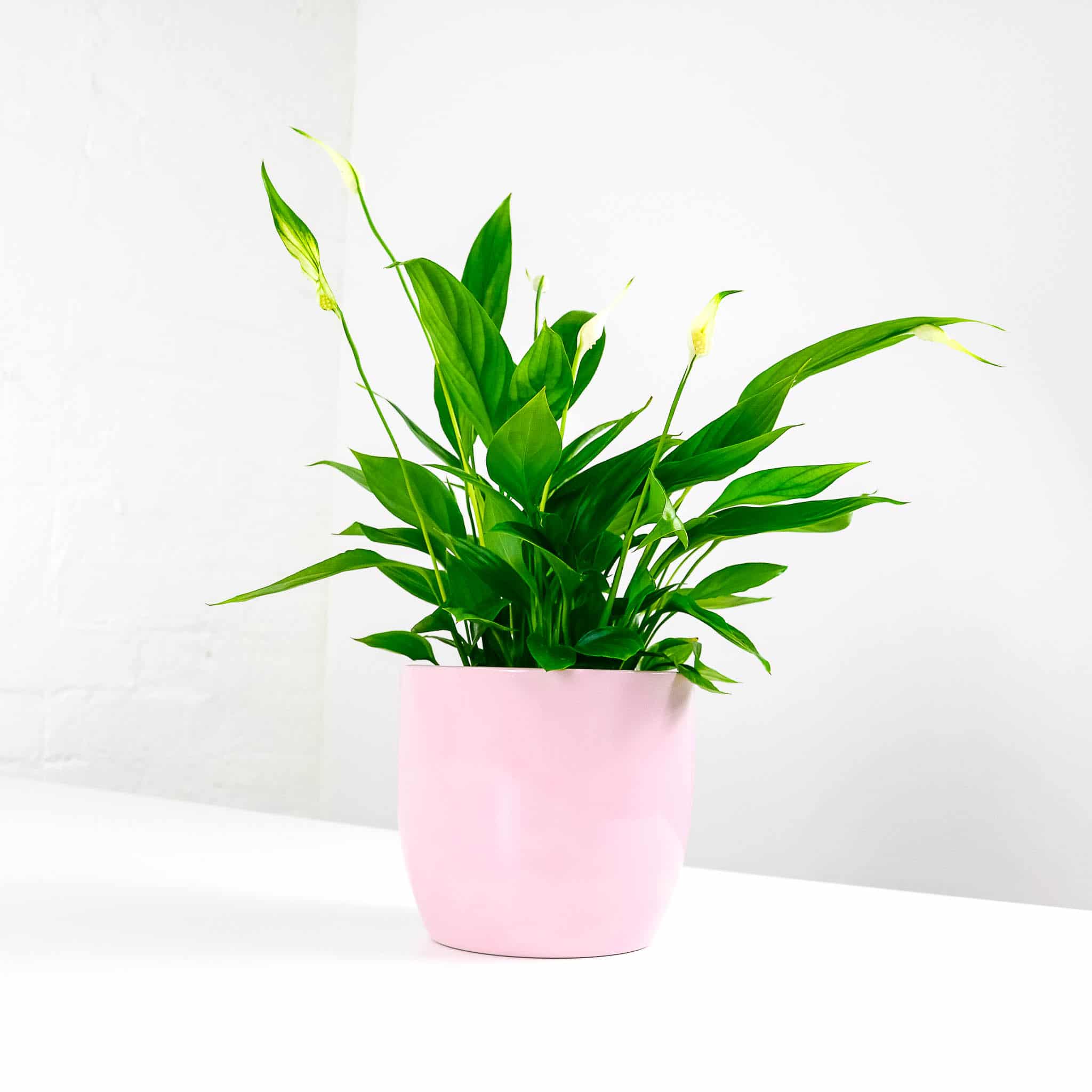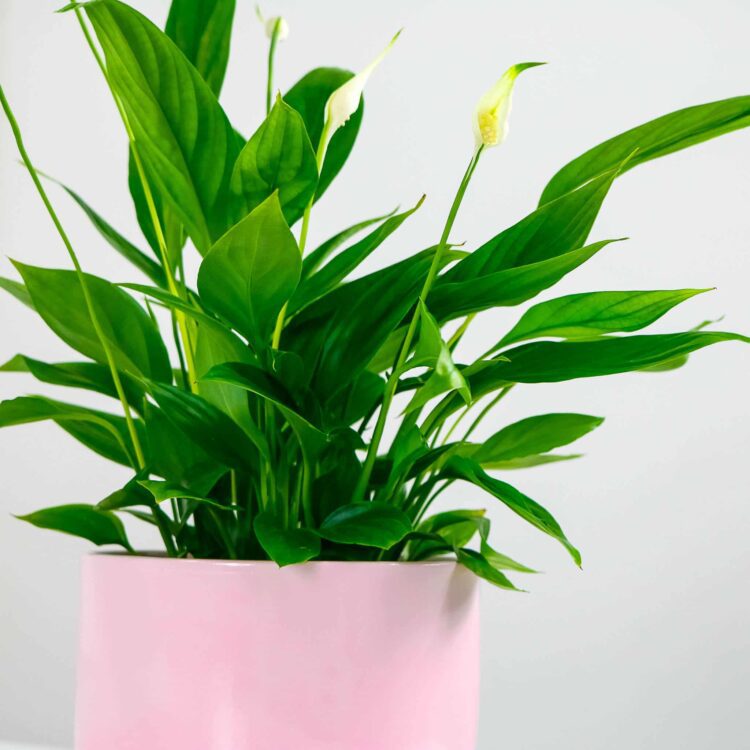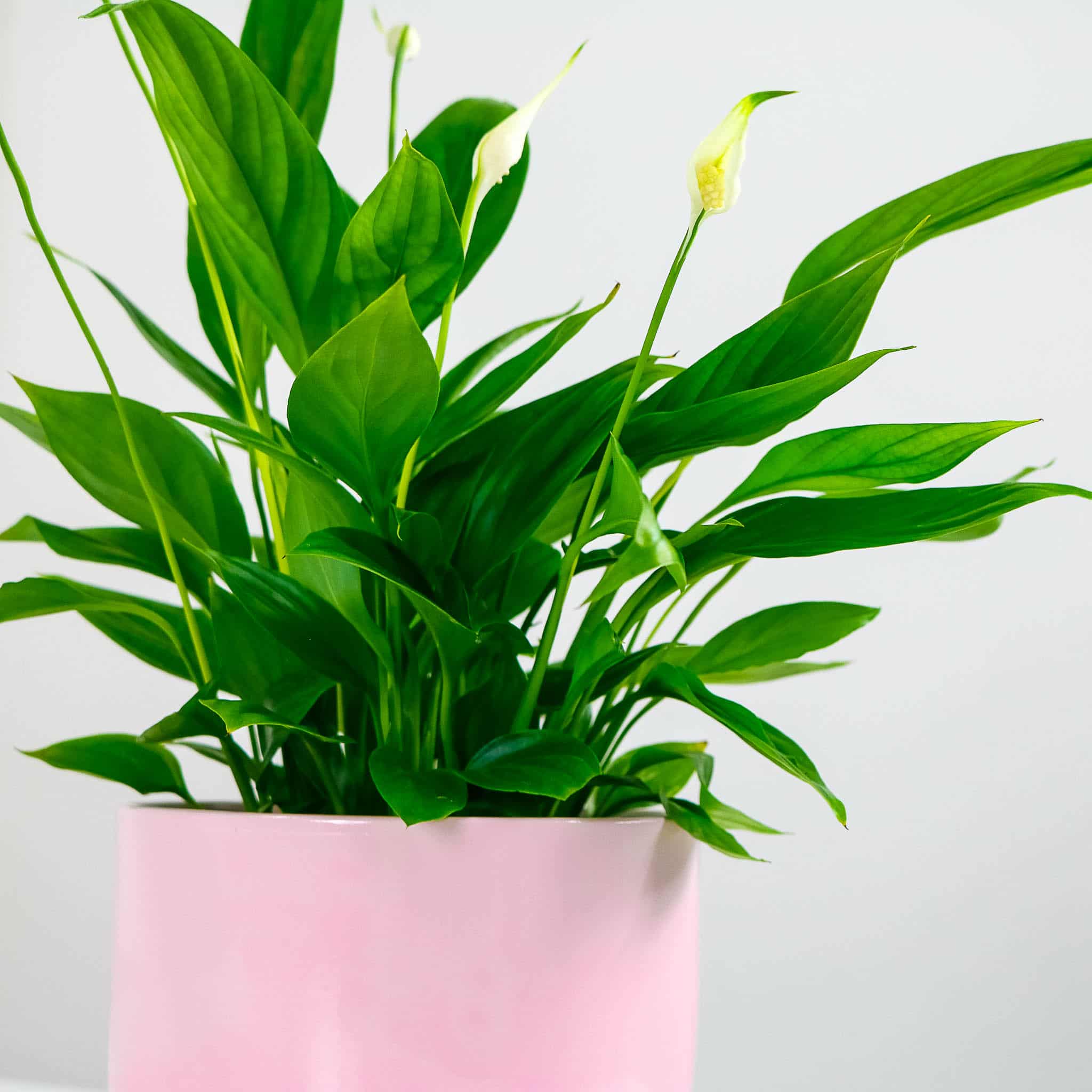 Get a beautiful peace lily with a matching pink pot. This tropical plant brings peace, tranquillity and elegance to any home with its stylish pot.
Peace lilies are tropical, evergreen plants that thrive on the forest floor, where they receive dappled sunlight making them more shade liking than other plants. Replicating these conditions in the home is the key to getting your peace lily to thrive but, generally, they are a really easy-care plant. This tropical indoor house plant brings peace, tranquillity and elegance to any room.
The Peace Lily is a powerful air purifying plant removing all 5 main pollutants (Benzene, Formaldehyde, Trichloroethylene, Xylene, Toluene and Ammonia). It also helps remove acetone from the air found in nail polish removers, paints and varnishes. Not only this but the
This beautiful, low maintenance house plant makes a great gift for a friend or family member, with its elegance and flowers. Pair with one of our plant pots to pass on the perfect gift that grows.
Best Peace Lily Care Tips
Keep the soil moist but not waterlogged
Avoid direct sunlight to ensure the leaves don't become sun-scorched
Keep away from extreme temperatures like radiators or cold drafts
For more tips on how to care for peace lily read our guide below, or check out the RHS guide here.
Categories
Indoor Plants, Air Purifying Plants, Bedroom Plants, Big Leaf Plants, Easy Care Plants, Flowering Plants, Gifts, Hallway Plants, Home Office Plants, Kitchen Plants, Living Room Plants, Medium Sized Plants, Most Popular Plants, Plant Bundles, Plant Sale, Shade Liking Plants, Small Indoor Plants
You may also like...
We use cookies on our website to give you the most relevant experience by remembering your preferences and repeat visits. By clicking "Accept", you consent to the use of all the cookies.
Privacy Overview
This website uses cookies to improve your experience while you navigate through the website. Out of these cookies, the cookies that are categorized as necessary are stored on your browser as they are essential for the working of basic functionalities of the website. We also use third-party cookies that help us analyze and understand how you use this website. These cookies will be stored in your browser only with your consent. You also have the option to opt-out of these cookies. But opting out of some of these cookies may have an effect on your browsing experience.
Necessary cookies are absolutely essential for the website to function properly. This category only includes cookies that ensures basic functionalities and security features of the website. These cookies do not store any personal information.
Any cookies that may not be particularly necessary for the website to function and is used specifically to collect user personal data via analytics, ads, other embedded contents are termed as non-necessary cookies. It is mandatory to procure user consent prior to running these cookies on your website.