View basket
"Baby Bio Houseplant Food" has been added to your basket.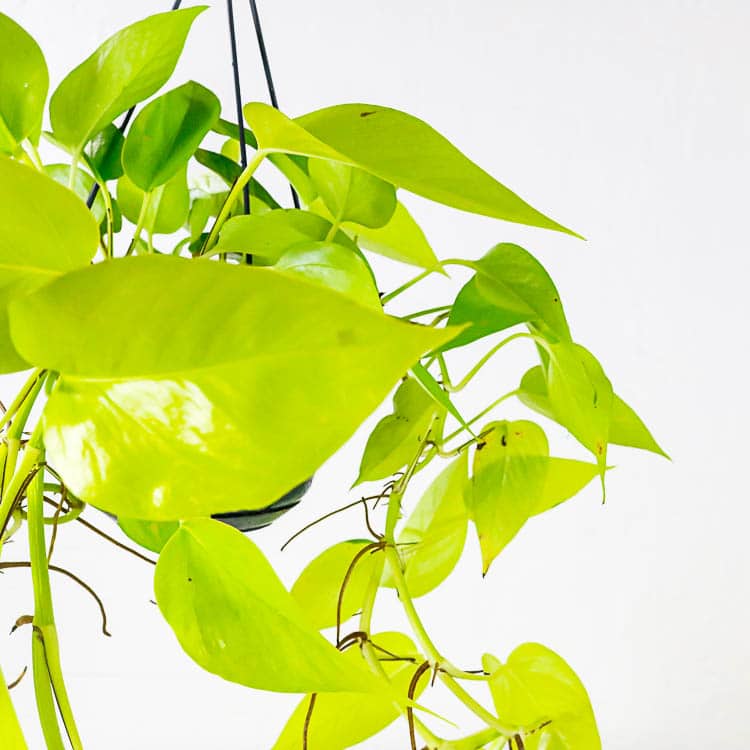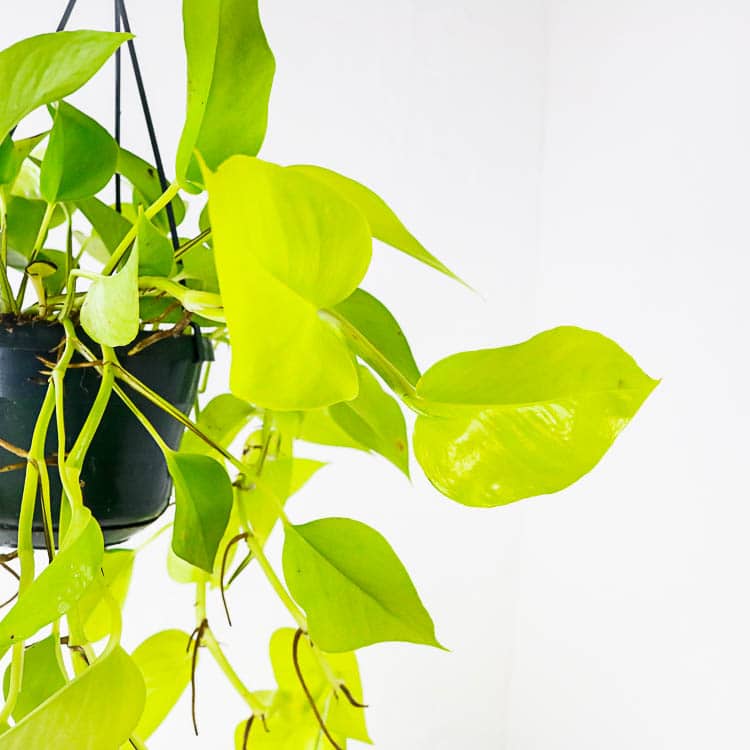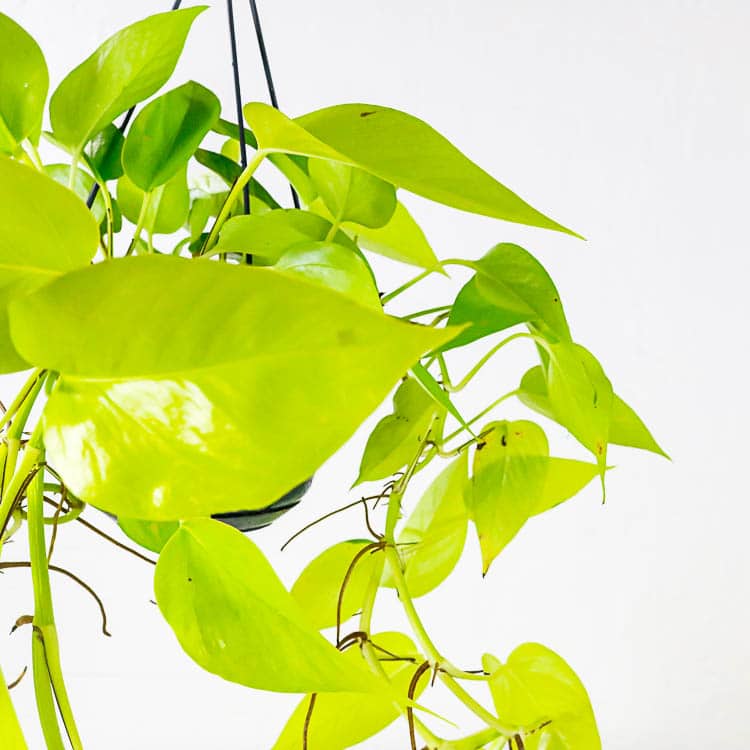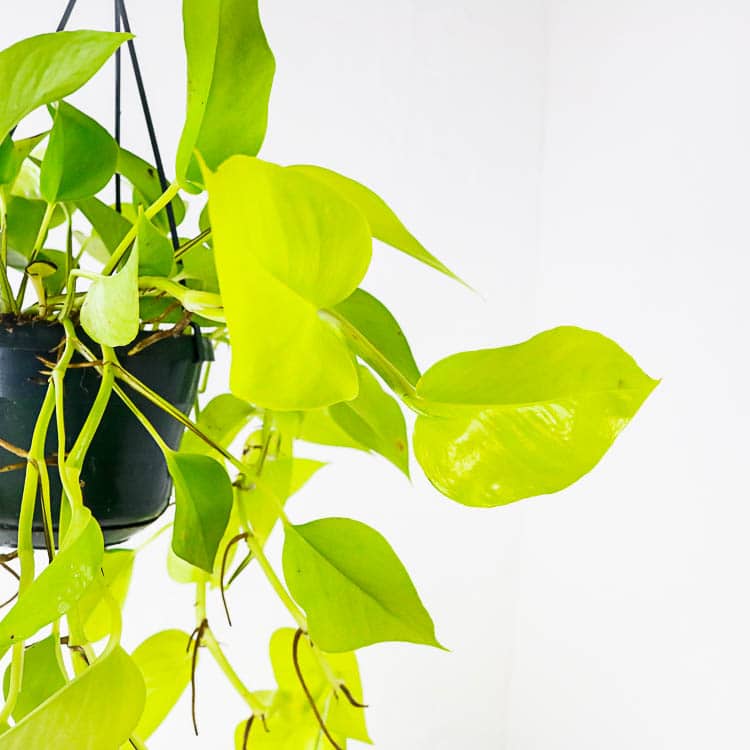 Neon Pothos is a striking hanging plant, noticeable by its neon green foliage. Being a variant of our popular Devil's Ivy, this climbing houseplant is known for its ability to survive in the harshest, low light conditions! It really is the perfect addition for those new to gardening and horticulture!
Plant Height: 50cm Pot Size: Comes in hanging basket 15cm
How To Care For Neon Pothos
Care for your Neon Pothos with these
The Neon Pothos is a vibrant variant of the popular Devil's Ivy. Noticeable for its neon green foliage, this striking indoor plant is perfect for those wanting a colourful addition to their home or workspace. Being able to survive in even the lowest light conditions, this easy-care plant is almost impossible to kill and fantastic for those new to plant care. Listed in our top 10 unkillable houseplants, the neon pothos certainly gets the green light for the not so green-fingered growers! If you like your indoor plant, you could even take a cutting and propagate yourself, making two striking plants for your home!
Originating in the French Polynesian Islands, this climbing plant is known for its ferocious growth and bounce-back ability even in the harshest conditions! Literally translating from Greek as 'upon' (-epi) a 'trunk' (-premnum), this hanging plant can really help turn your home into a tropical paradise!
This plant's versatility is one of its greatest assets. Not only could you pot your neon pothos in one of our stone ceramic pots, but you could even suspend this plant using a macrame plant hanger.
Please note: this plant comes in a plastic nursery pot. Browse our entire range of plant pots to add that extra charm and character to your home.
Neon Pothos, Devil's Ivy, Golden Pothos
Air Purification Qualities
Removes Benzene, Formaldehyde, Xylene, Toluene
Devil's Ivy is toxic to humans and pets, as it contains calcium oxalate crystals. These crystals can cause burning and swelling of the lips, tongue and throat and it can cause nausea, vomiting and diarrhoea.
Choose a topping stone for your Neon Pothos
We use cookies on our website to give you the most relevant experience by remembering your preferences and repeat visits. By clicking "Accept", you consent to the use of all the cookies.
Privacy Overview
This website uses cookies to improve your experience while you navigate through the website. Out of these cookies, the cookies that are categorized as necessary are stored on your browser as they are essential for the working of basic functionalities of the website. We also use third-party cookies that help us analyze and understand how you use this website. These cookies will be stored in your browser only with your consent. You also have the option to opt-out of these cookies. But opting out of some of these cookies may have an effect on your browsing experience.
Necessary cookies are absolutely essential for the website to function properly. This category only includes cookies that ensures basic functionalities and security features of the website. These cookies do not store any personal information.
Any cookies that may not be particularly necessary for the website to function and is used specifically to collect user personal data via analytics, ads, other embedded contents are termed as non-necessary cookies. It is mandatory to procure user consent prior to running these cookies on your website.