Sale!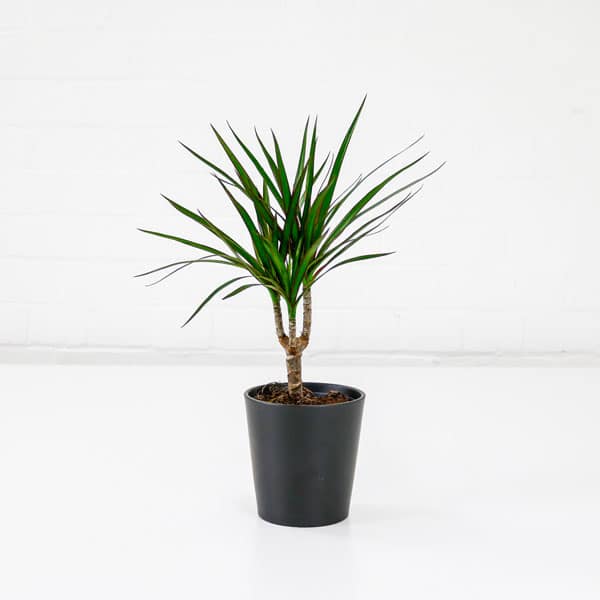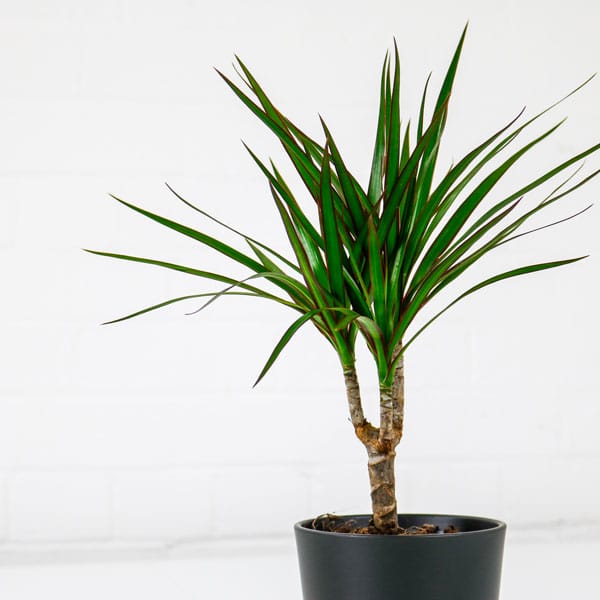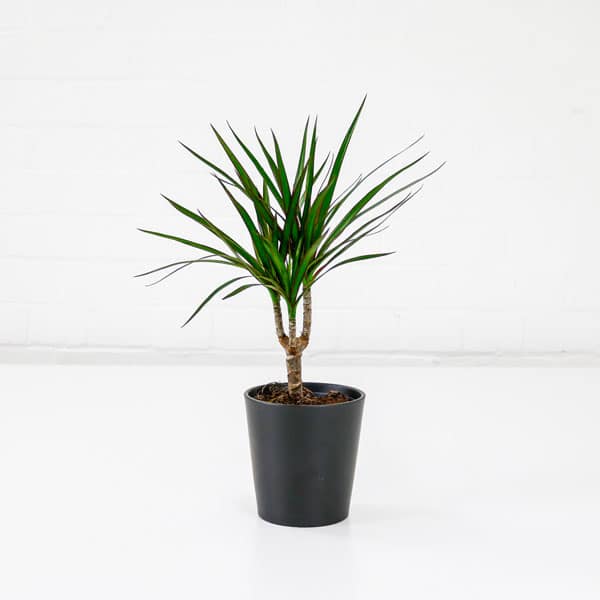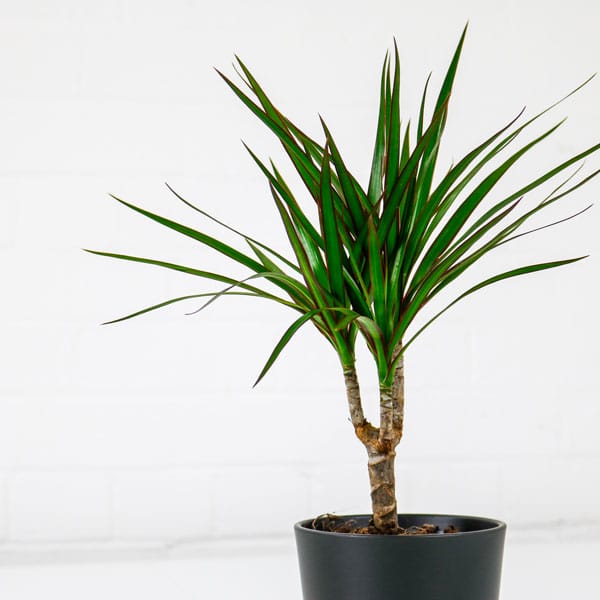 Bring memories of sand dunes and the essense of a tropical oasis straight into your living home with a Dragon tree. The fresh green leaves of this plant give it a vibrant pop of colour and the strong stem looks like those of the palm trees you would find lining a sandy beach.
How To Care For Dragon Tree
Consider these products for your Dragon Tree
Dragon Plant, Madagascar Dragon Tree, Song of India
Air Purification Qualities
Removes Benzene, Formaldehyde, Trichloroethylene, Xylene, Toluene
No, Leaves are toxic to cats and dogs.
The leaf blades of the Dragon tree shoot off in all different directions and it owes its fresh look to this quality and the fresh green colour of the leaves. Commonly called Song of India, the Dracaena Marginata is a tropical tree, which loves to bask in the sunlight, but can also withstand shade. It adds charm to home decor and is easy to identify because of its tell-tale green, lime, and purple leaves.
An exotic plant, which is tall and slender of nature – meaning it can easily fit into the corner of any room or even in a hallway to welcome guests to your tropical abode. Buy the indoor plant online and get it delivered straight to your door.
Pair your Dragon Plant with a beautiful ceramic pot for additional charm. Just click the variation you desire and check the nursery pot size.
Please note: this plant comes in a plastic nursery pot. Browse our entire range of plant pots to add that extra charm and character to your home.
Choose a topping stone for your Dragon Tree