SAVE 17%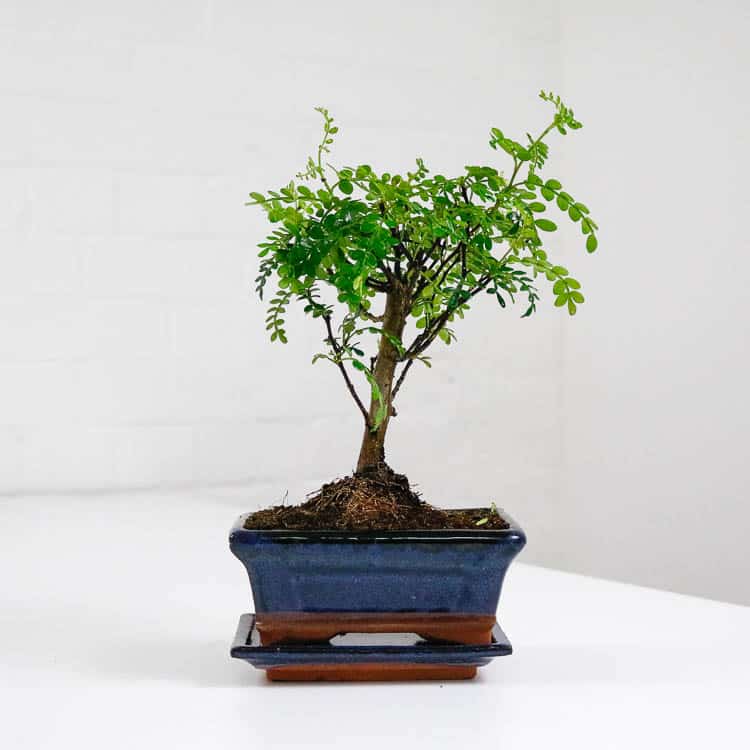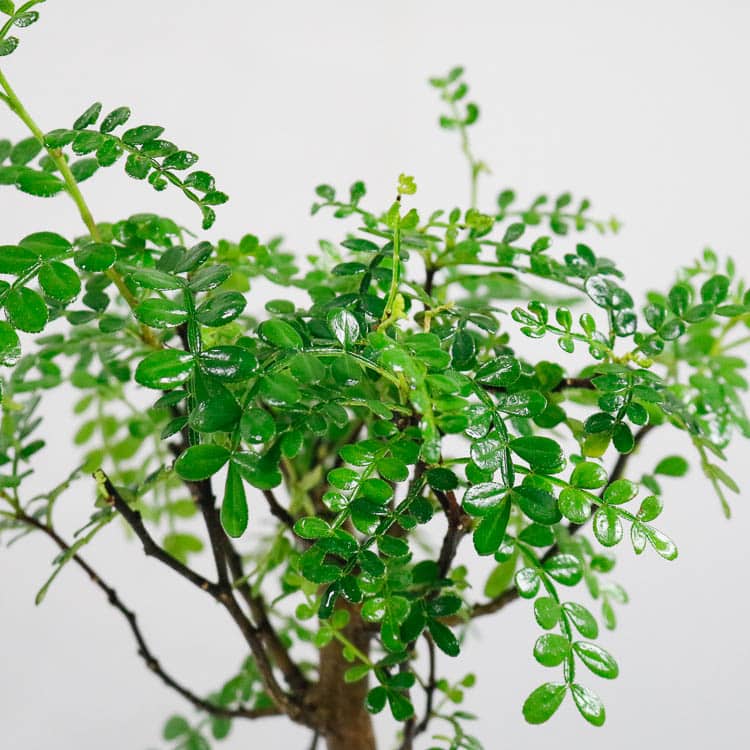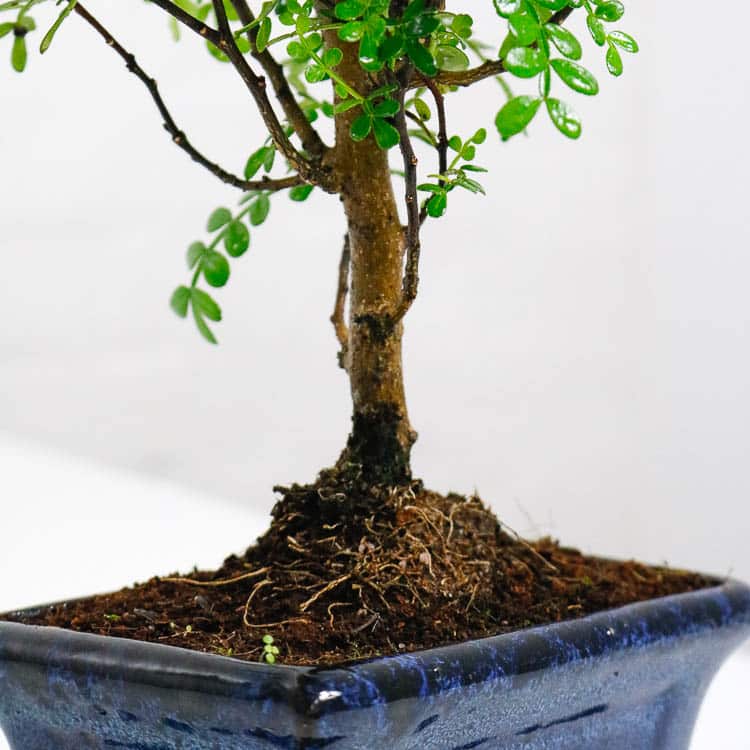 Chinese Pepper Bonsai Tree
Bring a touch of China into your home? The Chinese Pepper Bonsai (Xanthoxylum) is an evergreen bonsai that makes for a natural showstopper in any home. Perfect as a gift for yourself or others, this exotic bonsai tree will sit happily on a work desk, or in your living room!
In the warmer months, the Chinese Pepper Bonsai produces beautiful blooms. Its bright yellow flowers produce a fantastic constant against its dark green, glossy leaves. Order this bonsai today and get delivered to your door!
Plant Height: 30cm Pot Size: comes in a glazed ceramic pot with a matching tray
How To Care For Chinese Pepper Bonsai Tree
Care for your Chinese Pepper Bonsai Tree with these
About Chinese Pepper Bonsai Tree
Native to the subtropical regions of East Asia (China, Korea, & the Himalayas), the Chinese Pepper Bonsai (Xanthoxylum Piperitum) is a perfect tree to begin your bonsai journey! Literally translating to "tree in a tray", a Bonsai is not a houseplant, but a symbol of an entire philosophy. Maintaining a bonsai quickly becomes a way of life, helping teach its owner the value of discipline, care, and aesthetics.
If you love houseplants that bloom in the summer months, then this bonsai may be for you. Not only does the Chinese Pepper Bonsai bloom beautiful yellow flowers, but it also produces dark spiced fruit in more mature trees. Whilst this isn't the quite the pepper you would season your food with, it is this fruit that gives it the "Chinese Pepper" and "Sichuan" name.
As with any bonsai tree, the Chinese Pepper will really reward an owner who knows the value of pruning. If this is your first time buying a bonsai, make sure you own a watering can, wire, and some secateurs. These will help you when it comes to training and pruning your bonsai. Furthermore, if you're a novice at bonsai care have a look at our "Bonsai Care Essentials" article. It's a great place to start!chinese pepper bonsai tree indoor uk
Please note: this plant comes in a plastic nursery pot. Browse our entire range of plant pots to add that extra charm and character to your home.
Chinese Pepper Bonsai, Sichuan Pepper
Air Purification Qualities
Next Day Delivery Available*
Breathe life into your business with indoor plants.
We consult, design, maintain and replace plants in businesses across the North West. We also deliver indoor plants to businesses nationwide, so you can green your team or treat them to a gift that will grow for years.