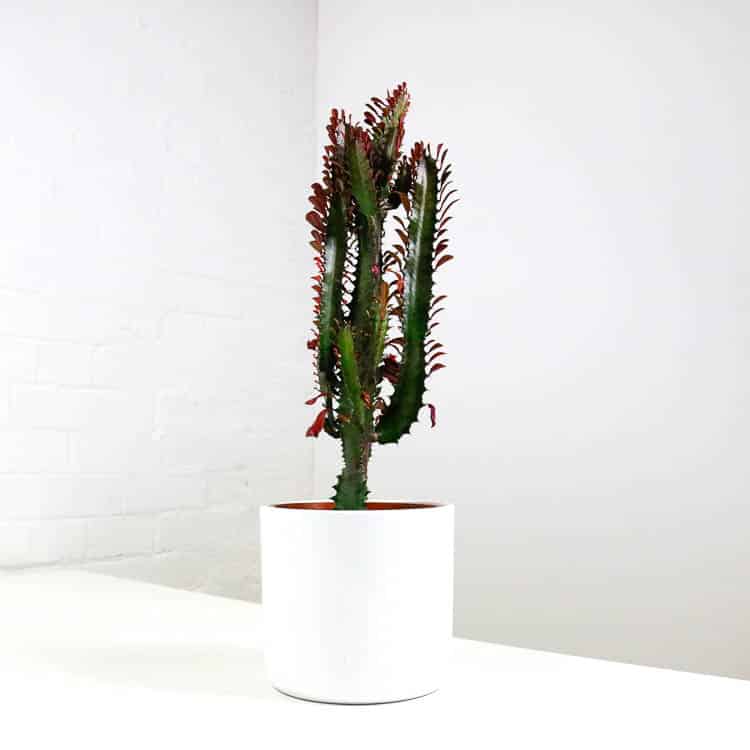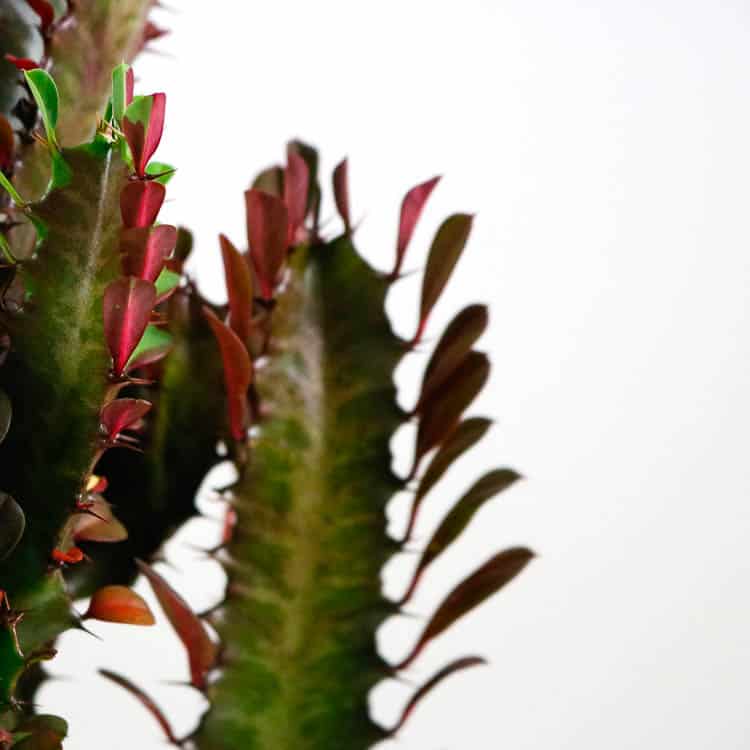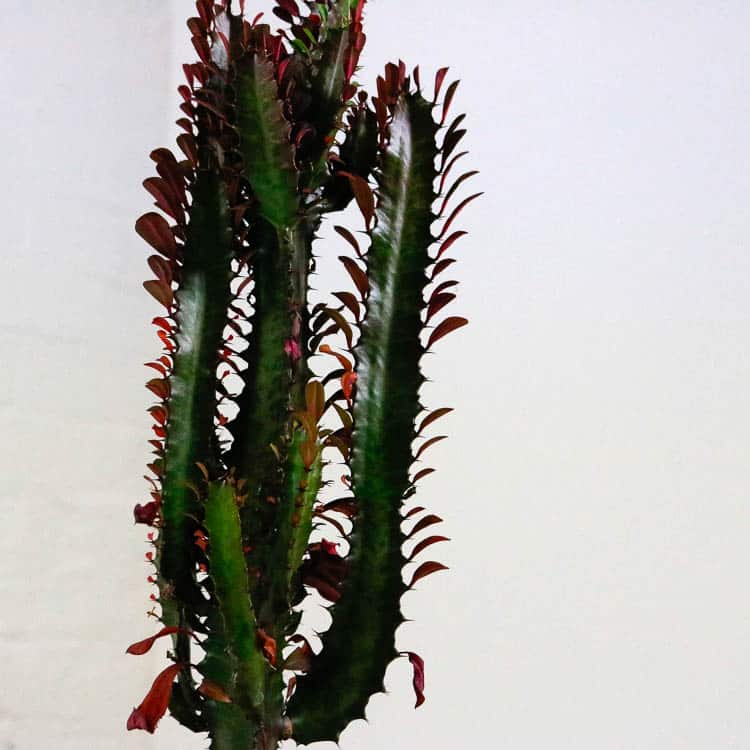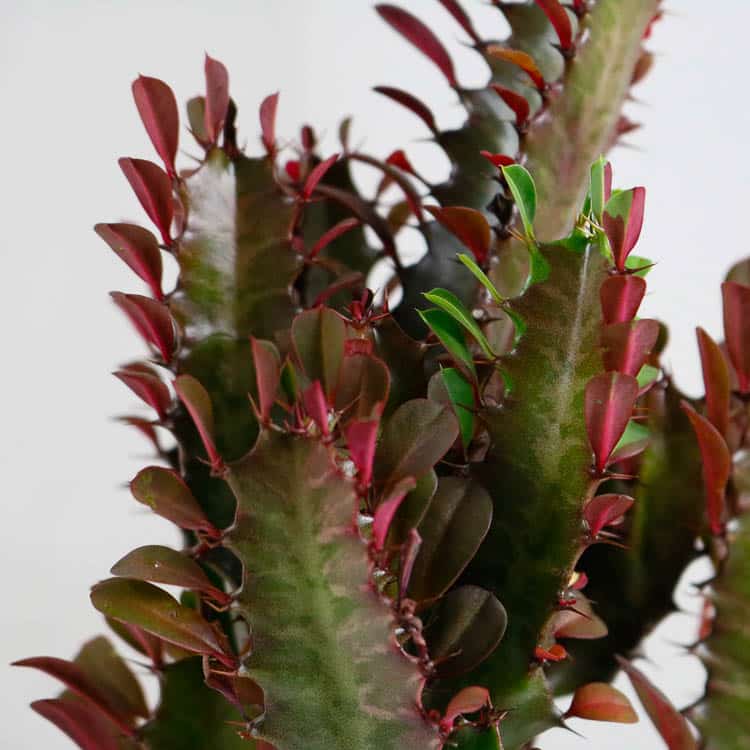 Native to Central Africa, the African Milk Tree (Euphorbia Trigona) is a perfect addition for those wanting a natural showstopper in their home! With triangular stems and deep green ridges, this exotic houseplant can bring a touch of the desert to any room or conservatory.
Did you know this succulent is an easy-care plant? Be sure to keep this houseplant near a sunny window, house it in loamy well-draining soil, and only water once a month. This will help keep your African Milk Tree happy and healthy!
Plant Height: 70cm Pot Size: 17cm
How To Care For African Milk Tree
Care for your African Milk Tree with these
Are you looking top bring a touch of the desert into your home? The African Milk Tree makes a great addition to any living room, conservatory, or room with plenty of sunlight over the course of the day. This cacti certainly provides something exotic and sharp to look at!
The African Milk Tree has evolved to be one of the hardiest plants on earth! In order to survive the arid conditions of the desert, this cactus has evolved to maximise water intake. It's needle-like thorns and deep ridges are designed to funnel water down to its roots, where it can store this in its thick, green stem. With this in mind, the African Milk Tree is definitely one of our easy-care houseplants. It'll make a perfect gift for beginner gardeners and the not so green-fingered. If it can manage in the desert, it'll love your home!
The African Milk Tree really thrives in the hot climate of the Central African Deserts. Be sure to place your succulent in the warmest rooms in your house, near a window. Whatever you do, don't keep your Milk Tree in your garden, as it is unlikely to survive outside during a British Winter. It may be a hardy houseplant, but it'll be wishing for a plane ticket home in a dark, cold, and rainy conditions!
Not only will the African Milk Tree retain its deep green colour all year round, but it will grow exponentially during the growing season. During hot summers, your Milk Tree may even bloom , delicate white flowers. That's definitely something to watch out for!
Caution: the African Milk Tree is a cactus and does have spiky thorns. It is also toxic to pets and humans. As such, it may be unsuitable for a home with adventurous toddlers and furry friends!
Please note: this plant comes in a plastic nursery pot. Browse our entire range of plant pots to add that extra charm and character to your home.
African Milk Tree, Cathedral Cactus, Friendship Cactus
Air Purification Qualities
Next Day Delivery Available*
Breathe life into your business with indoor plants.
We consult, design, maintain and replace plants in businesses across the North West. We also deliver indoor plants to businesses nationwide, so you can green your team or treat them to a gift that will grow for years.