SAVE 13%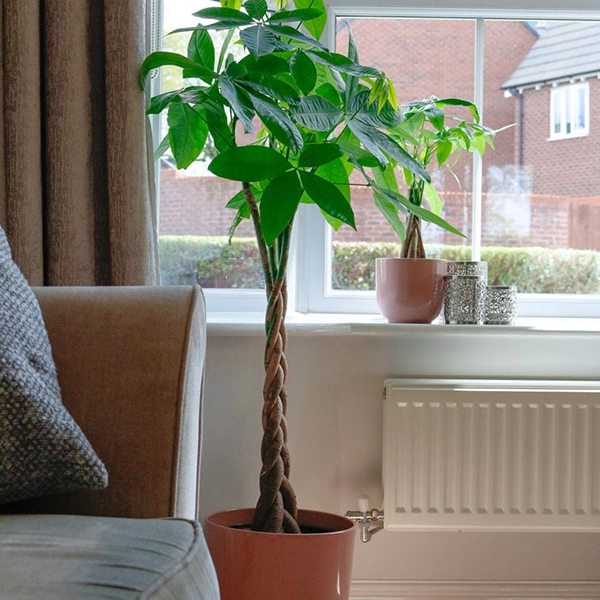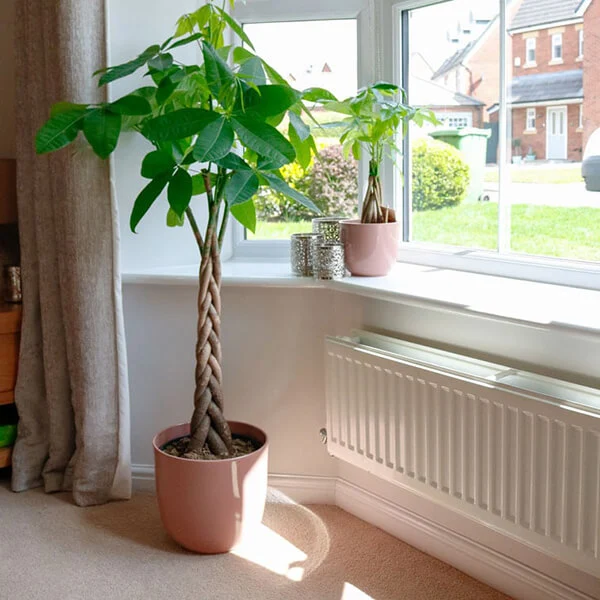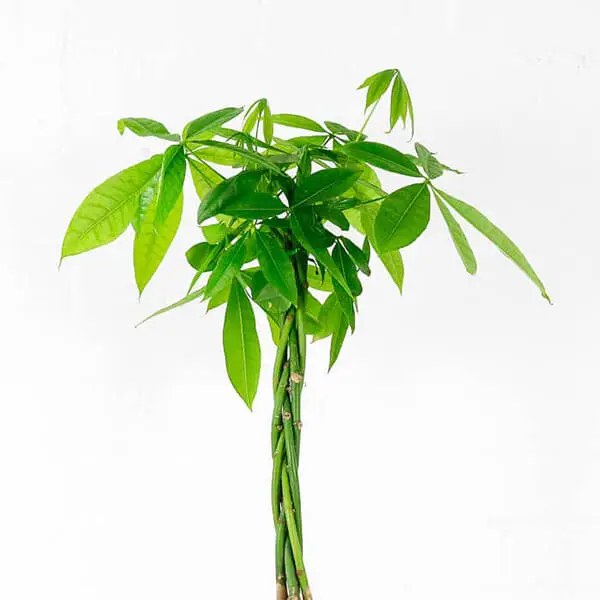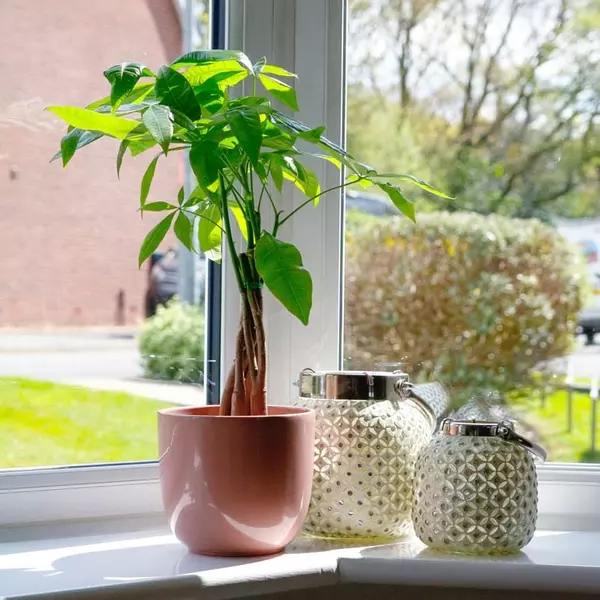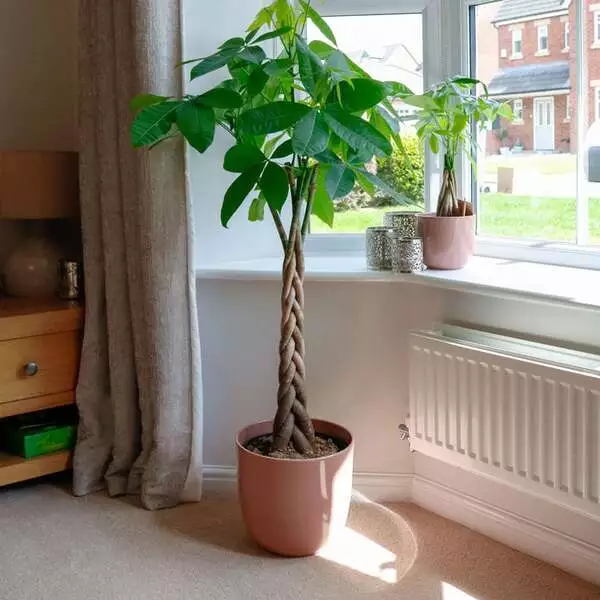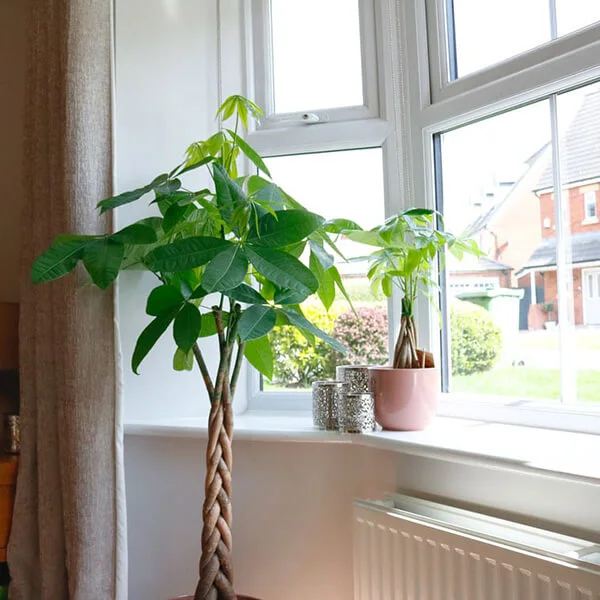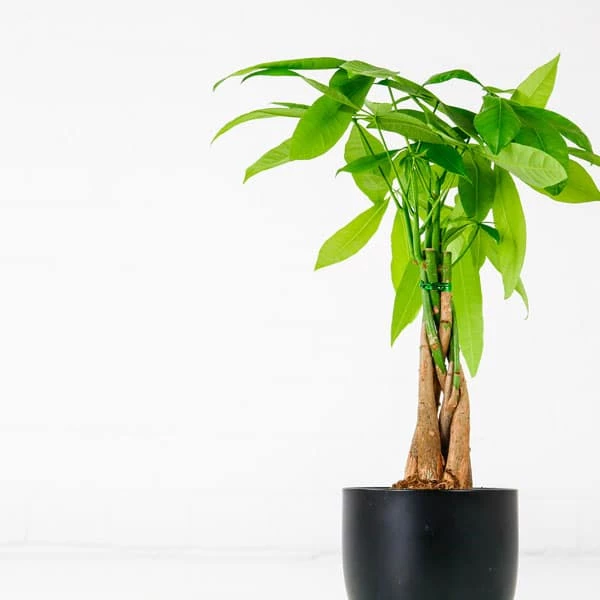 They say money doesn't grow on trees. Well…we're not going to make any promises, but a money tree has surely got to be a good place to start!? The carefully braided stem alone makes the money tree a stunning feature – but it is also heralded to bring good luck and fortune to your home.
How To Care For Money Tree
Care for your Money Tree with these
The Money Tree was first popularised in Taiwan by those who practised feng shui for the positive energy (chi) that it brings to the home. So if you want to bring prosperity and positivity to your home, you're in the right place.
Also known as Pachira Aquatica or Guiana Chestnut, the Money Tree is a stunning, large indoor plant, that would look fantastic in the corner of your room – helping to break up the harsh corners of your wall! This plant will certainly generate plenty of conversation with friends and family when they visit.
We also stock smaller Money Trees if you don't have the space for the larger size. No matter which you choose, they both look fantastic on a piece of furniture, like a coffee table, sideboard, or desk.
Care Tips for your Money Tree:
When it comes to pruning, be sure to use clean, sharp secateurs and cut to the nearest stem/branch. This will help to stimulate new, luscious growth.
Money Trees require a lot of water but hate to sit in standing water. To help prevent this, either place some stones at the bottom of your plant pot or put a plate under your nursery pot to allow the excess water to drain away!
Enjoyed this description? Read our guide on how to care for your money tree below.
Please note:
Money tree stems are fragile and can break during transit. We do our best to pack the trees as tightly as possible to avoid any such damage. If only a couple of leaves break we reserve the right to refuse a refund, but if the plant arrives in a completely unsatisfactory condition we will be happy to send a replacement or refund the purchase accordingly. See deliveries and returns.
Please note: this plant comes in a plastic nursery pot. Browse our entire range of plant pots to add that extra charm and character to your home.
Air Purification Qualities
Height 45cm | Pot 12cm
Height 70-80cm | Pot 17cm
Height 120cm | Pot 26cm
Next Day Delivery Available*
Breathe life into your business with indoor plants.
We consult, design, maintain and replace plants in businesses across the North West. We also deliver indoor plants to businesses nationwide, so you can green your team or treat them to a gift that will grow for years.