SAVE 25%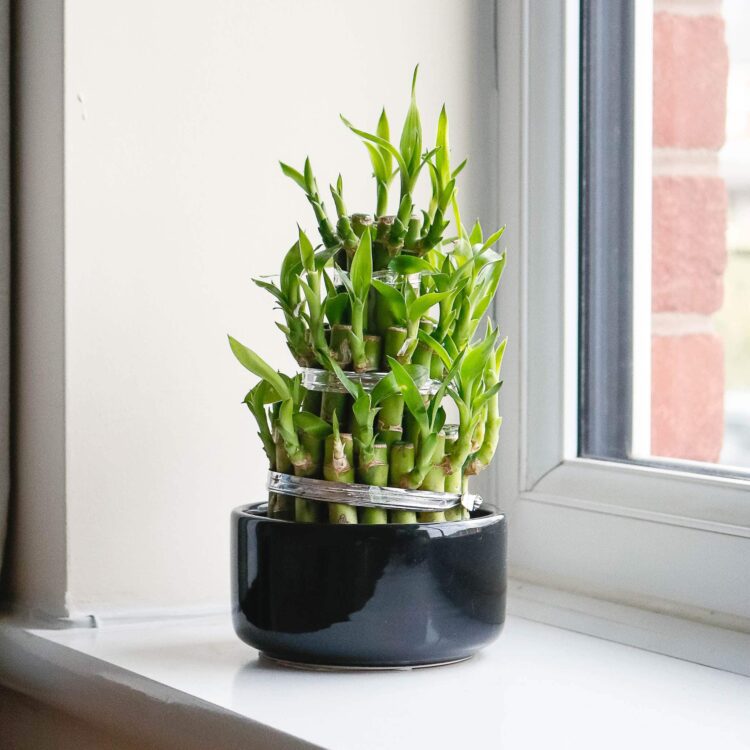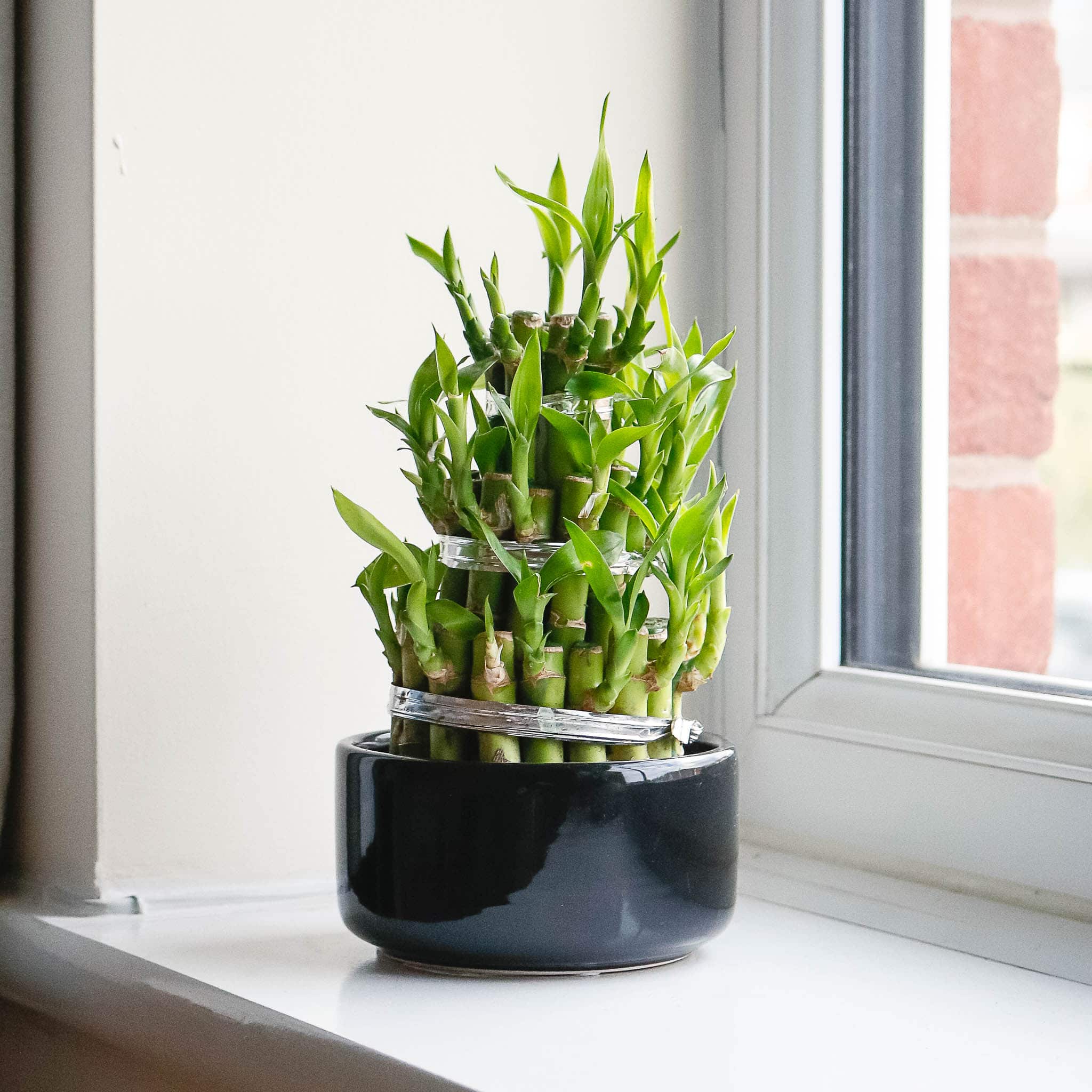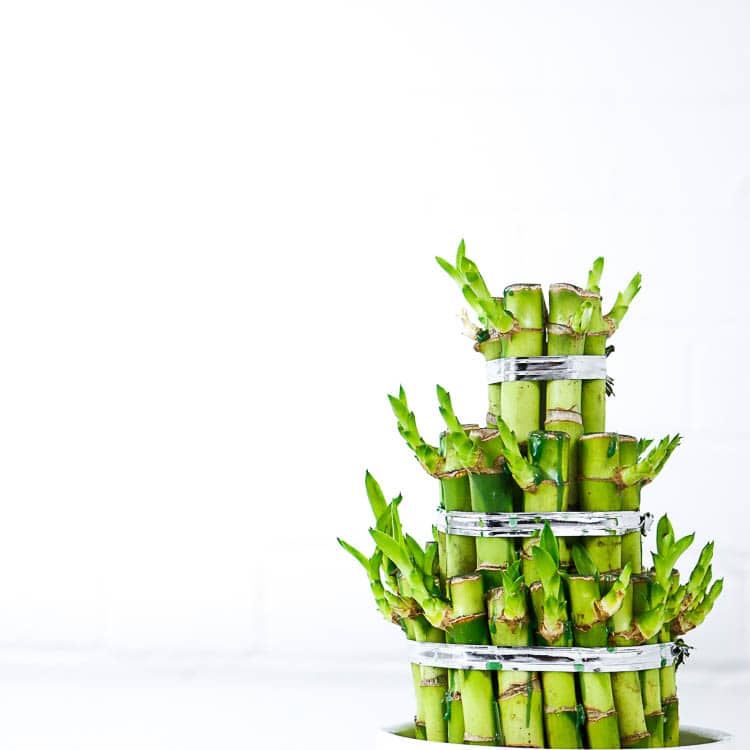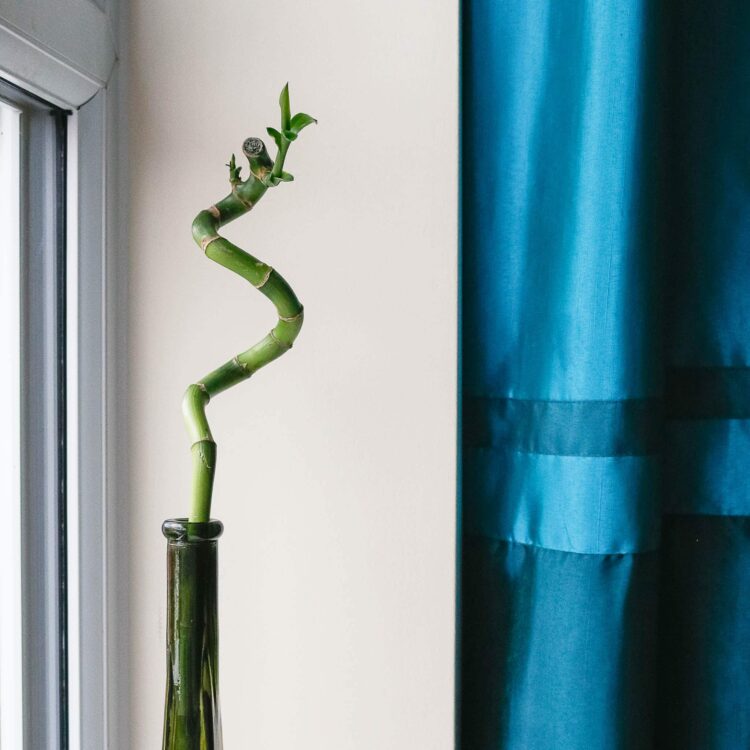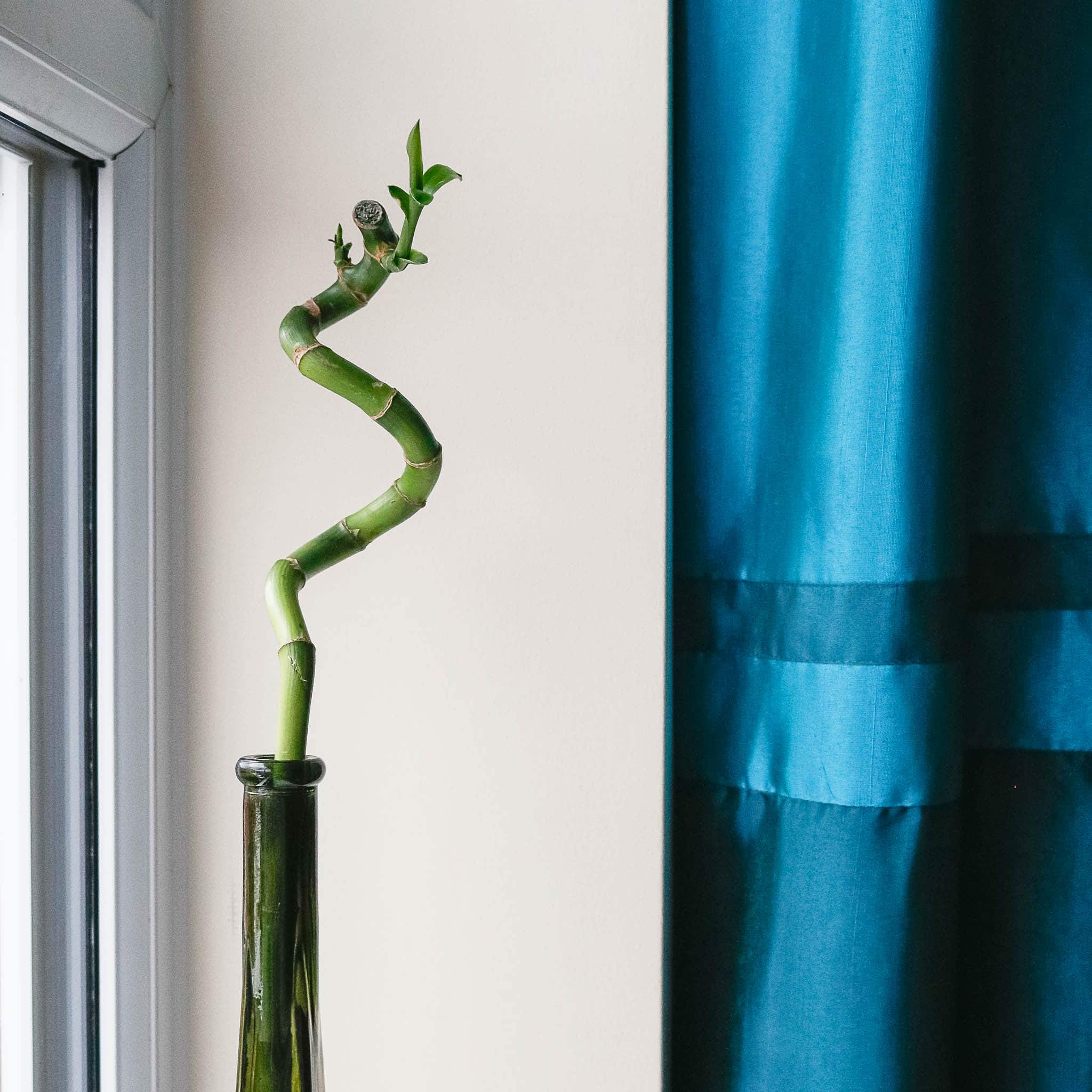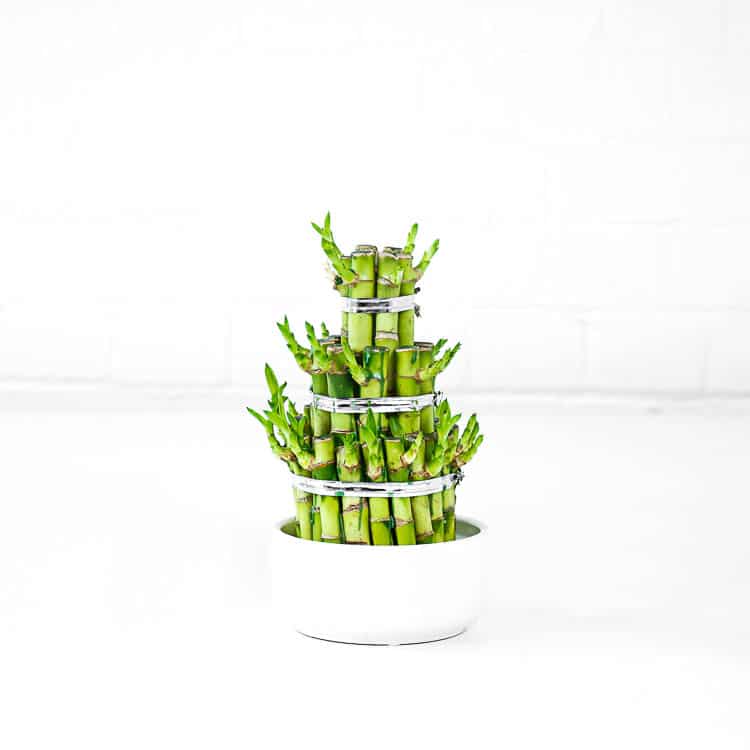 The potted lucky bamboo plant is the perfect addition to your home or workspace. Whether it's a gift for someone else or a treat for yourself, this indoor plant will look amazing on your desk, or windowsill.
The lucky bamboo is also part of our easy-care plant range! Simply, keep your bamboo well watered and you will reap this evergreen plant's beauty all year round!
Delivered straight to your door.
How To Care For Lucky Bamboo
Care for your Lucky Bamboo with these
Bring a touch of luck into your home with a Lucky Bamboo plant. This member of the Poaceae family comes tiered and in one of our glossy ceramic pots making it the perfect addition to your home or workspace. Simply, place it on your desk, shelf, or windowsill, keep it well watered and your luck will never run out!
This easy-care plant also has great benefits for your health! Bamboo's ability to grow almost anywhere in the world has made it a fantastic option in combatting carbon sequestration and, thus, limiting the effects of climate change.
The Lucky Bamboo is an evergreen meaning it'll look amazing all year round! Occasionally, one of your stems may begin to shrivel. Don't worry, that's natural! Just order one of our replacement long stems, take the old one out, and replace it with your new stem!
Is this a present for someone else? Why not pair your bamboo with one of our water misters and pruning shears so your recipient can really keep this plant looking great!
Please note: this plant comes in a plastic nursery pot. Browse our entire range of plant pots to add that extra charm and character to your home.
Ribbon Plant, Sander's Dracaena, Chinese water bamboo
Air Purification Qualities
Next Day Delivery Available*
Breathe life into your business with indoor plants.
We consult, design, maintain and replace plants in businesses across the North West. We also deliver indoor plants to businesses nationwide, so you can green your team or treat them to a gift that will grow for years.