SAVE -3%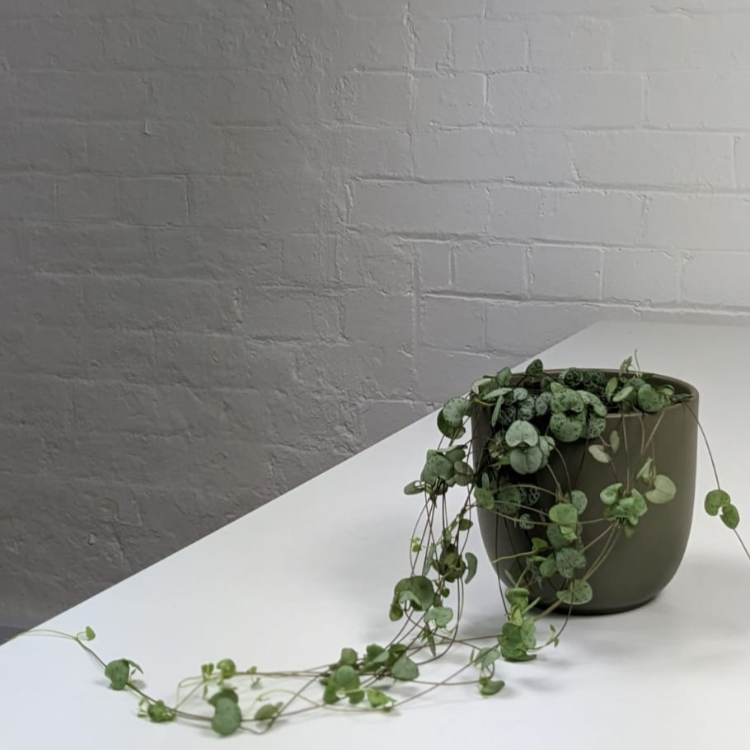 Looking for the perfect hanging plant bundle? This String of Hearts & Pot is perfect for any friend or family member who loves a houseplant as a gift!
About String of Hearts & Pot
The String of Hearts & Pot bundle makes a perfect gift for a friend or family member. With a dainty little hanging houseplant and a sleek matte ceramic curved pot, what could be better as a gift this Valentine's Day?
String of Hearts: Hanging Plant
The String of Hearts has quickly become a favourite in the plant care community. Found in many homes across the UK, this indoor hanging plant balances delicate elegance and an easy-care nature. It's perfect for beginners and intermediate plant parents and will sit happily on a shelf, bookcase, or in a macrame plant hanger.
The String of Hearts has heart shaped leaves that are dappled with grey flecks on top. On the underside they are fleshy red.
Matte Ceramic Pot (Curved): Stylish Plant Pot
The matte ceramic pot curved is a stylish addition to those wanting a sleek curved planter for their home. With a subtle textured finish, this ceramic plant pot will look perfect in any home. Guess what? It matches perfectly with any Scandi inspired home. decor!
If this colour of stone plant pot isn't for you, then get in touch with us via email or phone. We're happy to swap this pot out for something you prefer. Everybody needs to have a string of hearts & pot in their home!
Next Day Delivery Available*