SAVE 16%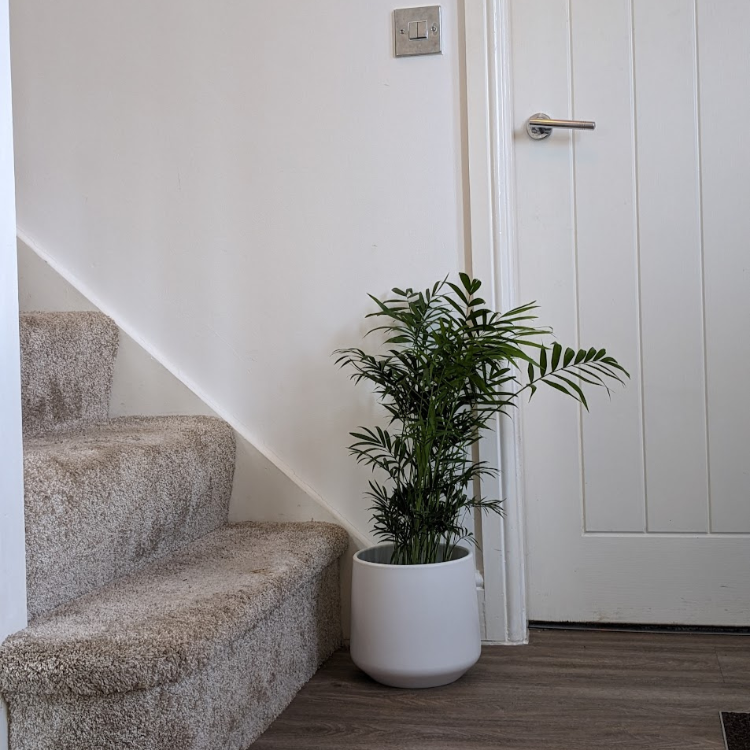 Get huge savings on this plant bundle while stocks last.
Save 25% on a 50-70cm Parlour Palm & 19cm Tapered Ceramic Pot Matte.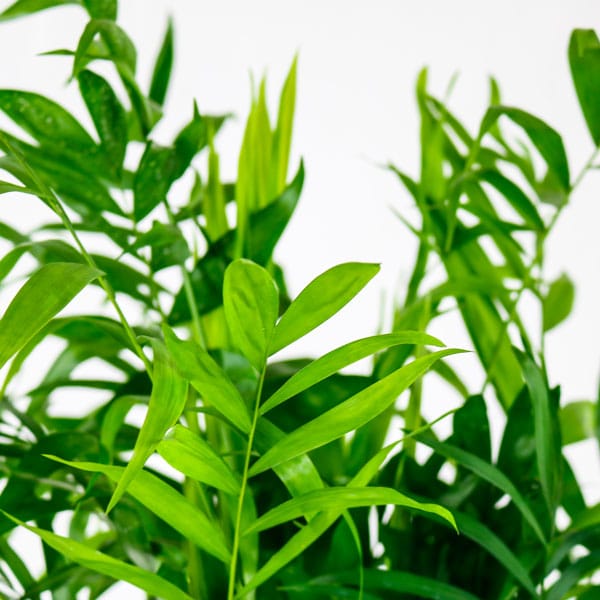 How To Care For Your Parlour Palm & Pot
Bamboo palms are perfect for a shadier spot in your home. You'll want to avoid direct sunlight for this plant, you can even place it in a North facing window, which is pretty rare for most indoor plants.
Parlour palms love a good watering. Keep the soil evenly moist, but not water-logged. Your houseplants should never sit in water, so it's better to underwater rather over to avoid root rot and ultimately the death of your plant.
As a tropical palm, Parlour palms love a warm, humid environment if possible. They should be fine in normal household temperatures, but keep them away form any cold drafts. You can introduce a humidifier or treat them to misting to increase the humidity for them. Use a water mister frequently to keep their leaves moist and in their best condition.
Next Day Delivery Available
At Oxy-Plants, we believe in giving YOU huge savings. Go on, grab yourself a Parlour Palm & Pot and save yourself your some money while stocks last!
Save 25% on a 50-70cm Parlour Palm & 19cm Tapered Ceramic Pot (Matte) in White. Sometimes, there's nothing better than a sylish twist to your home decor!
This Parlour Palm & Pot bundle is perfect as a gift for friends and family. Whether you're getting the Parlour Palm & Pot as a wedding present, home warming gift, or just for yourself, it'll look perfect in your home or workspace.
Parlour Palm
Parlour palms gained their popularity due to being such an easy-care plant requiring very little maintenance and being much more shade tolerant than other popular houseplants. Buy online and get delivered straight to your door.
Tapered Ceramic Pot
The Tapered Ceramic Pot is the perfect accompaniment to the Parlour Palm. 
This indoor ceramic plant pot fits seamlessly into a range of different design inspirations.
Don't like this pot? Give us a call and we would be happy to swap this for a different parlour palm & pot bundle!