SAVE 25%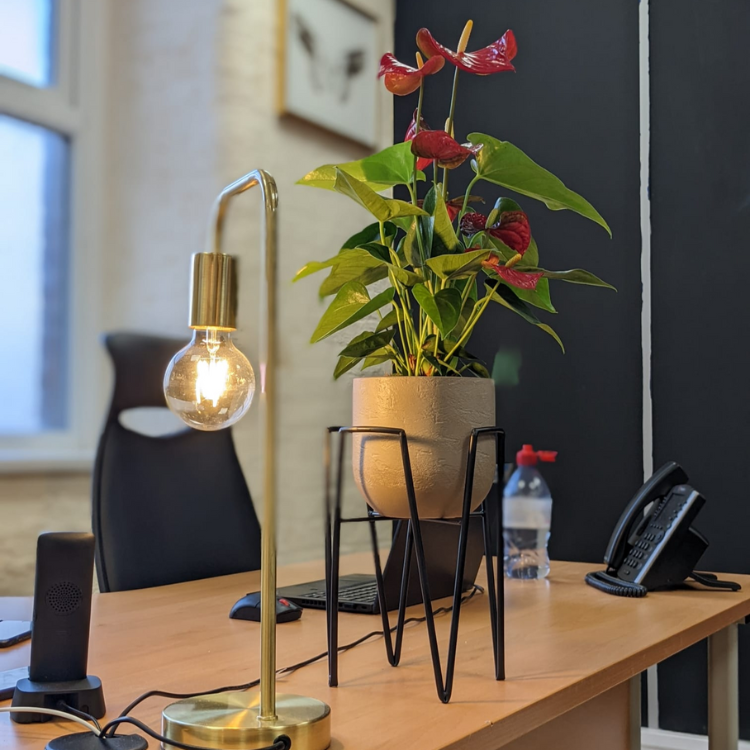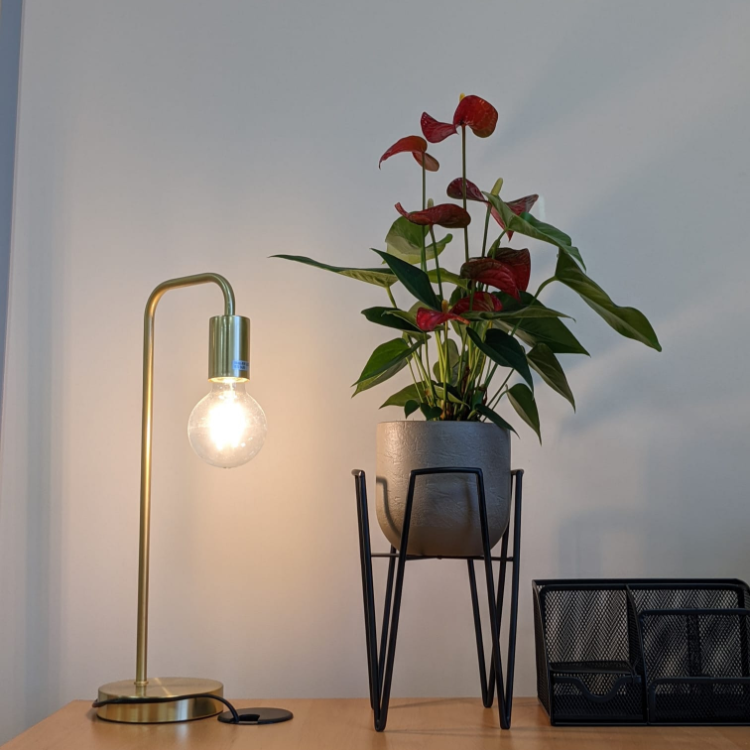 Looking for a beautiful, bold gift set for a friend or family member? This Anthurium pot and stand bundle would be the perfect! This bundle includes:
Anthurium (50cm)
Curved Stone Port (14cm)
Art Deco Plant Stand
About Anthurium Pot & Stand
Are you looking for the perfect gift for a friend or loved one? Why not try an Anthurium Pot and Stand bundle? Whether you need an indoor plant and pot for your desk, or a gift for someone to remember, this bundle offers bags of style at an affordable reduced price.
Stylish Indoor Pot and Stand
This Anthurium pot and stand bundle would look perfect in a whole range of environments. Whether you're living in a house inspired by Scandi decor, or looking for a sleek indoor plant for your workspace, we're sure this Anthurium pot and stand bundle would look perfect in any situation you can throw at it.
This prayer plant pot and stand bundle comes with a 14cm curved stone pot and an Art Deco plant stand (up to 16cm). Don't like either of these? Why not get in touch with us and see if you can swap your pot for something else… We're always happy to help at Oxy-Plants!
Anthurium (50cm)
If you're looking for a bold houseplant, then there is nothing better than the Anthurium! This elegant showstopper is native to the tropical rainforests of Central and South America. With red, glossy flowers and arched yellow tails, this indoor houseplant is perfect for you office or workspace!
One great benefit of the Anthurium is that it will keep its flowers all year round. However, if you're looking for a plant that is going to thrive in Winter, keep it well away from any draughts or cold rooms!
An Elegant Showstopper
Without a doubt, the Anthurium is one of the most elegant showstoppers we have on offer. Even the bird of paradise can't compete with the Anthurium's natural boldness! If you're looking for an indoor houseplant bundle, but the anthurium pot and stand bundle isn't for you, why not try our best large houseplants range?
Next Day Delivery Available*