Corporate gifts are essential for any business owner to keep their workforce happy. Moreover, have you considered corporate gifting plants? From improving productivity to keeping people happy, a plant gift can often go a long way for others!
What Are Corporate Gifts?
Corporate gifts are the perfect choice for any business that wants to thank the hard work of their clients, or team. By sending an employee, prospect, or client a corporate gift, you will also be creating a strengthened connection between the recipient and your company or brand.
Sometimes your team or customers will be delighted to be recipients of a plant gift. If gifting is something that can help to get a business deal over the line or thank a team for the hard work they have put in, then a plant is always a great way to show your support and gratitude.
At Oxy-Plants, we take corporate gifting seriously, that's why we're happy to gift a range of physical and virtual gifts for your clients and team. From e-vouchers to small indoor house plants, we can cater to your exact requirements.
Head over to our Corporating Gifts and Gifting page for more information!
Using Plants As Corporate Gifts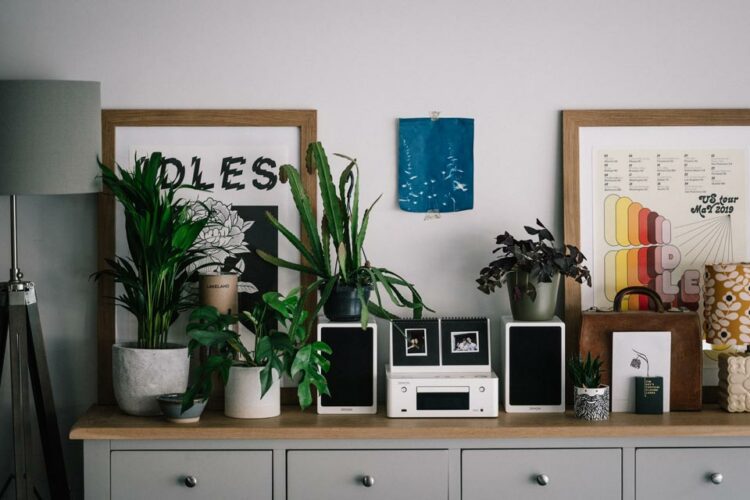 Believe it or not, plants make great gifts for your employees. With quick delivery and suitability for a range of colleagues, a plant is a great way to give your thanks to others.
Corporate plant gifts are ideal for helping add some greenery and productivity to your office. Did you know that plants boost productivity as well?
As company gifts are often quite expensive, a plant gift is also an option that is friendly to your budgets! Enable your workforce to brighten up their homes or workspace!
What Plants Are Ideal As Corporate Gifts?
We are also happy to send out plant care advice leaflets with our orders. That way, a plant gift is even an option for the not-so-green-fingered!
So, what are the best plants for corporate gifts? We recommend something like a bonsai ginseng (0-30cm), peace lily (30-50cm), or even a Spider Plant!
Why not have a look at our Small House Plants page for more ideas?
Why Should I Get Corporate Gifts For My Work Force?
Corporate gifting plants is a great way to thank colleagues and clients for all their hard work, but why choose us?
Here are 4 reasons why you should be corporate gifting plants with Oxy-Plants!
Corporate Gifts for Multiple Addresses
At Oxy-Plants, we are also able to deliver corporate orders to any UK location, and multiple addresses. If you are part of a big business that spans the length of the UK, then this would be ideal!
Any plants you want to gift to your team can be delivered directly. We can offer 3-5 day delivery on our plants. We can also cater to large orders as well! Whatever the plant, we can deliver in tip-top shape!
All of our plants are well packaged and protected, meaning your plants will turn up in one piece (and the right way around). Corporate gifting really is a treat!
As well as being able to deliver plants to a range of addresses, we are also able to include plant care advice leaflets as well. In every leaflet, you'll receive a location, watering, fertilising, and soil guide.
With one of our plant care advice leaflets, any member of your team will be able to look after their plant!
Plants Are a Great Way to Improve Your Mental Health and Productivity
Did you know that plants have been scientifically shown to improve your physical and mental health, as well as boost your productivity? Buying a plant as a corporate gift not only says thanks to your recipient, but helps improve their life as well!
As NASA found, plants can help to purify the air of any indoor environment, from the home to the workplace. Don't believe us? Read NASA's plant study! 
If you want to find out more, why not head over to our Corporate Gifting Page? On there, you'll find everything from the physical gifts we offer to e-vouchers as well. Whatever the plant gift, we have it covered for your clients!