SAVE 20%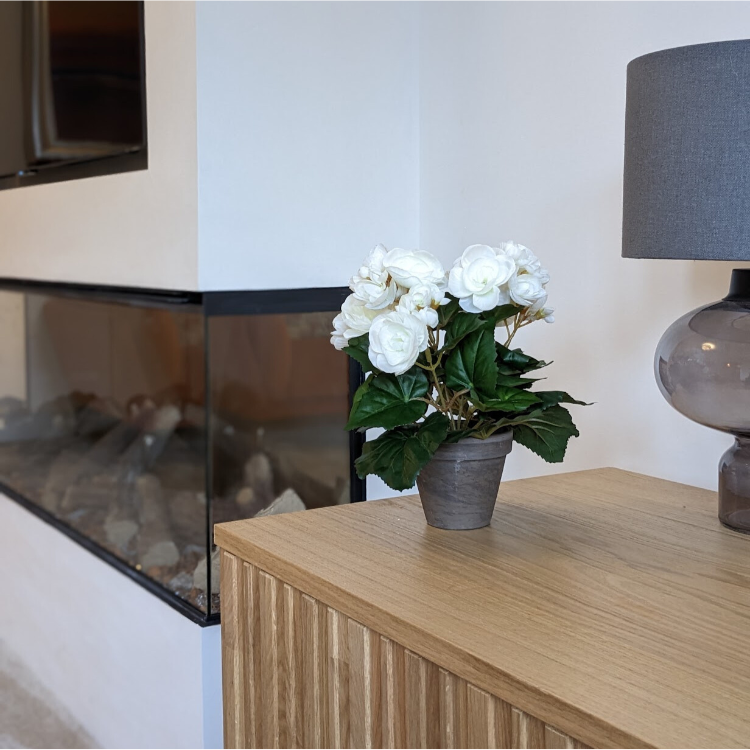 Artificial Begonias Flowers
Looking for the perfect flowers? Take a look at our artificial begonias. These white artificial flowers come with a rustic looking pot to accompany.
Product dimensions:
height: 25cm
diameter: 20cm
About Artificial Begonias Flowers
Begonias are one of the most beautiful flowers you can buy today. Whether for a friend, loved one, or yourself, they make a perfect gift. But why not make a gift of flowers everlasting? Artificial begonias will never die!
This product comes in two colours. These begonias have delicate white or pink leaves that will offer a delicate balance of colour to any room or garden.
Did you know this artificial houseplant comes with a base & pot attached? There's nothing better than a rustic pot to accompany your faux flowers!
Artificial Begonias Are Perfect On a Coffee or Dining Table
These artificial begonias will look most at home on your coffee or dining table. They will bring a beautiful burst of colour to your living or dining room, complementing many of the neutral tones found in UK homes.
What do you prefer: perfect pink or brilliant white?
Low Maintenance Artificial Flowers
As we all know, keeping flowers alive can be a time-consuming business. How many times have you forgotten to change the water in your vase or plant pot? With artificial begonias, you never have to worry about watering.
You can be sure to get rid of that watering can as these flowers will last for years!
If your artificial begonias begin to look a little worse for ware, be sure to give them a wipe with a clean microbe cloth. This will help to remove any dest or sediment that can accumulate on artificial plants.
Real-Looking: Great for Weddings or Events
Using Artificial Flowers or Artificial Plants for events is a great way to reduce waste. By investing in artificial begonias (or any other fake flowers), you can reuse them how you see fit. Or give them away as a gift to friends or family!
Next Day Delivery Available*