SAVE 13%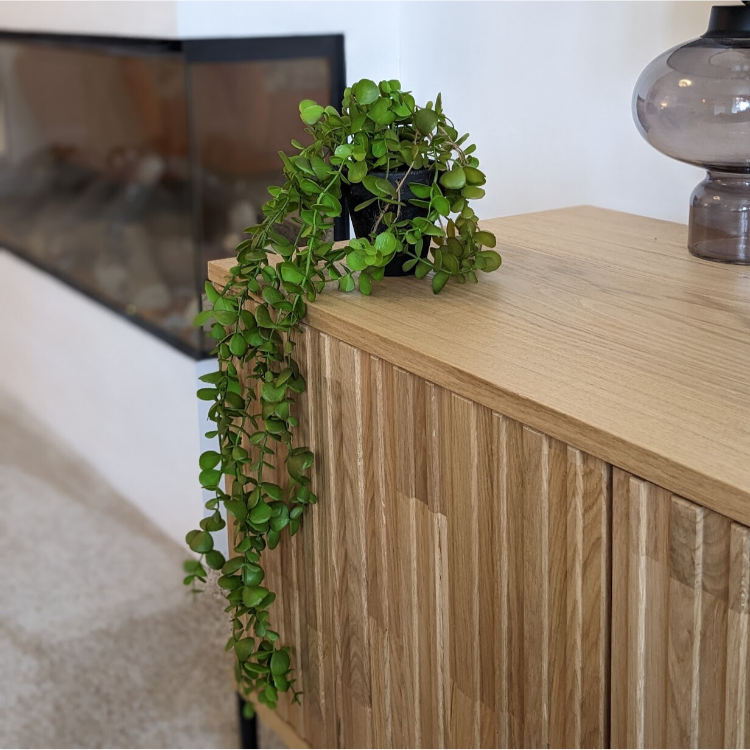 artificial hanging eucalyptus
This faux hanging eucalyptus is the perfect artificial plant for your kitchen or bathroom. Save yourself the hassle of an indoor houseplant with this artificial hanging eucalyptus.
Product dimensions:
About artificial hanging eucalyptus
Looking for a eucalyptus plant  without the hassle of watering and pruning? You should definitely consider this artificial hanging eucalyptus! This faux hanging plant has long delicate stems hat look just like a real eucalyptus.
This artificial hanging eucalyptus fits into a wide range of environments, from dark bathrooms to bright bedrooms!
Did you know this artificial houseplant comes with a base & pot attached? Why not combine it with a macrame plant hangar?
Real-Looking Artificial Hanging Eucalyptus
When you think of the eucalyptus plant, it may conjure images of being a tasty lunch for giraffes and koala bears! But why not bring some of that outdoor charm indoors? With an artificial hanging eucalyptus, you're getting all the good looks of an indoor houseplants without the hassle of plant care.
This small artificial plant certainly brings a beautiful  charm to any room. Aside from those who aren't so green fingered, it's perfect for university students and working professionals.
Child & Pet Safe
One of the problems with living indoor houseplants is knowing whether they're safe to have around young children or pets. As most houseplants are mildly toxic to humans and animals, it's often a bad idea to have large indoor houseplants in your living room or dining room.
This product is completely pet and child safe as it is made of strong and sturdy materials. So, if you love houseplants but are worried about your furry friends, then an artificial hanging eucalyptusis the perfect addition to your family.
This is a great positive if you're looking to buy fake plants.
Zero Hassle
One of the main drawbacks of houseplants can be the amount of time you have to take out of your busy schedule to water, prune, and mist your plants. Not to mention finding the right amount of light and location.
This artificial eucalyptus certainly takes out all the hassle of plant care. There's no need for neem oil, pruning sheers, or a watering can. Your artificial eucalyptus will look sleek and elegant all year round!
Next Day Delivery Available*