Top 10 Best Artificial Houseplants
Picture this, you've tried and tried to keep your houseplants alive. You've tried placing your plants on windowsills, bookcases, shelves, and tables. You've surfed the web for every available plant care guide. No matter what you do, you simply can't keep your indoor houseplants alive. Well, Oxy-Plants may have a solution for you.
Indoor artificial houseplants are a fantastic way to ensure you're getting enough greenery into your home, or workspace, without the hassle of plant care. From those who are too busy to fit watering into their schedule to those who just can't seem to keep houseplants alive, artificial houseplants are the way to go!
That's why we have created this top 10 list to help you decide which artificial houseplants are suitable for you! Whether you're looking for a hanging plant, or spectacular, we have an extensive range of artificial houseplants that will easily cater to your needs.
What are the Best Artificial Houseplants?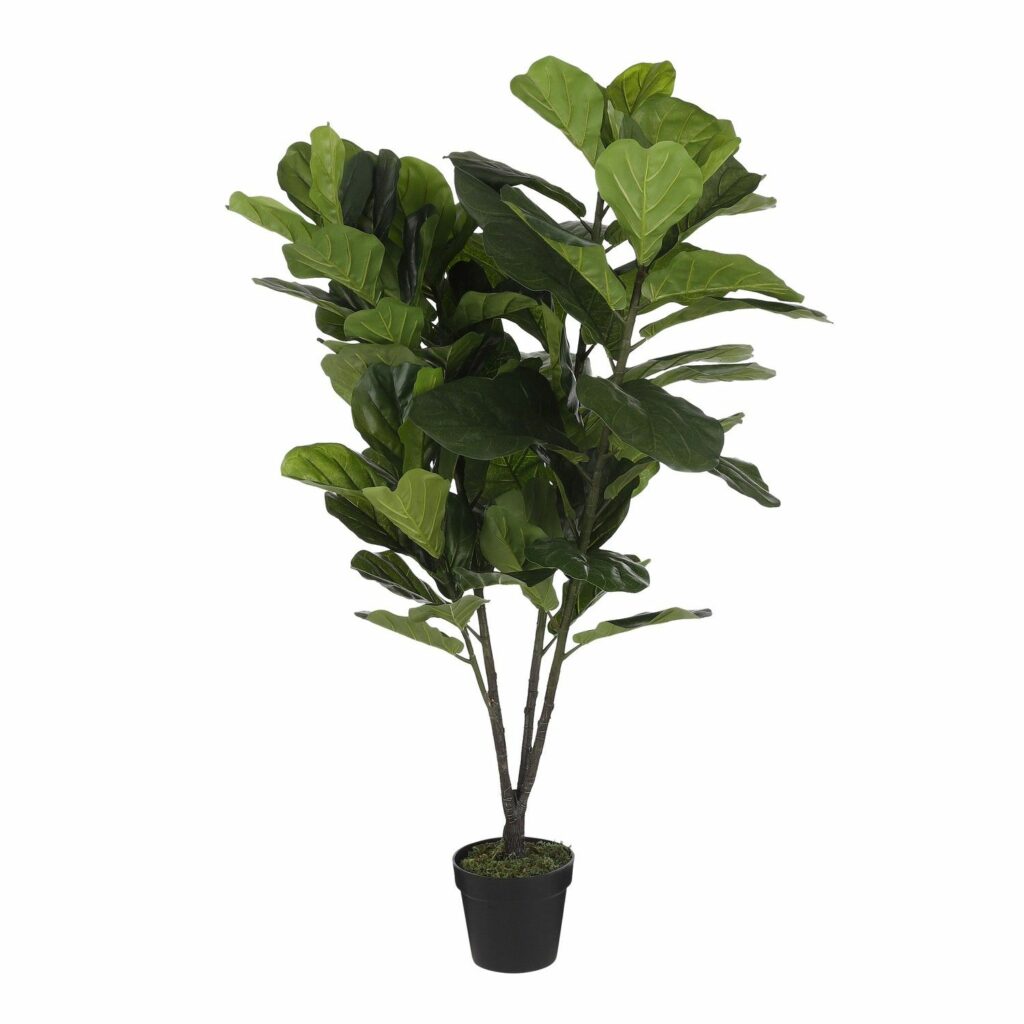 Artificial Fiddle Leaf Fig - £159.99
Starting the list is the faux ficus lyrata. This artificial houseplant is a perfect showstopper for your home or workplace. Simply place it in the corner of your living room and it will do the rest!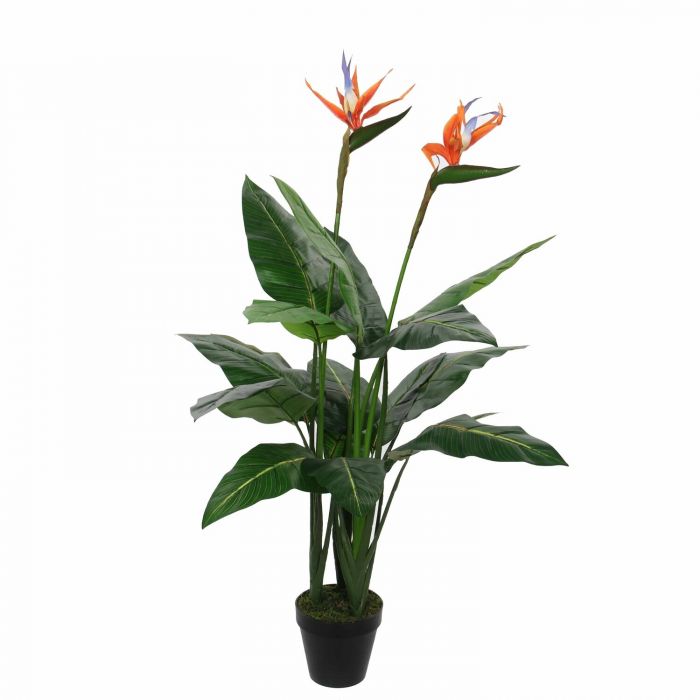 Artificial Bird of Paradise - £79.99
If you're looking for the perfect natural showstopper, then look no further than the artificial bird of paradise. This faux strelitzia looks just like the real thing and even has beautiful flowers.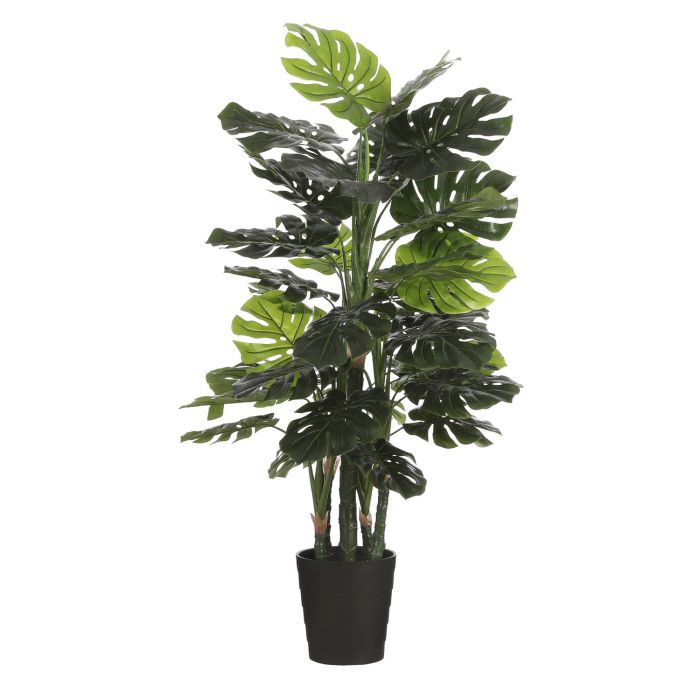 Artificial Monstera Plant - £119.99
This faux monstera is natural show-stopping artificial houseplant that looks just like the real thing. If you're wanting an indoor houseplant without the hassle of plant care, then bag yourself an artificial monstera plant.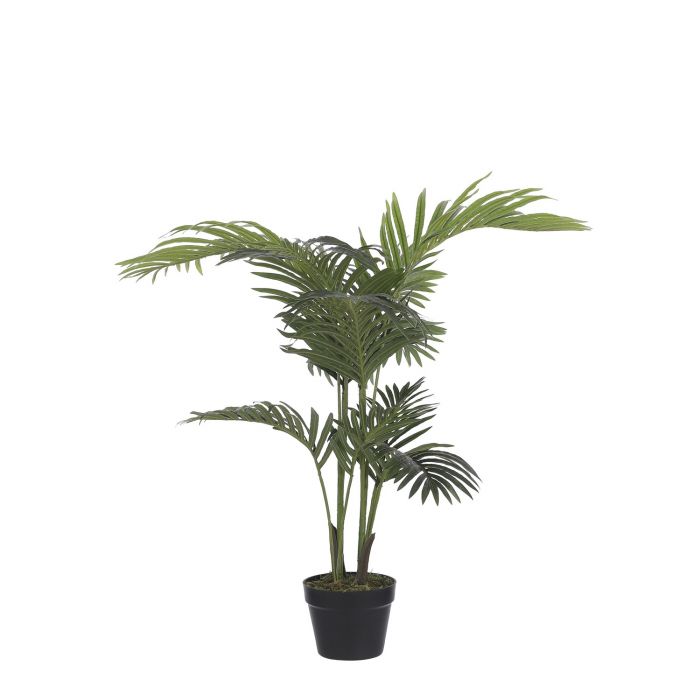 Artificial Areca Palm - £95.99
The Faux Areca palm is a natural looking fake houseplant that will fit seamlessly into your home. Simply place in the corner of a room and it will round off any sharp wall corners.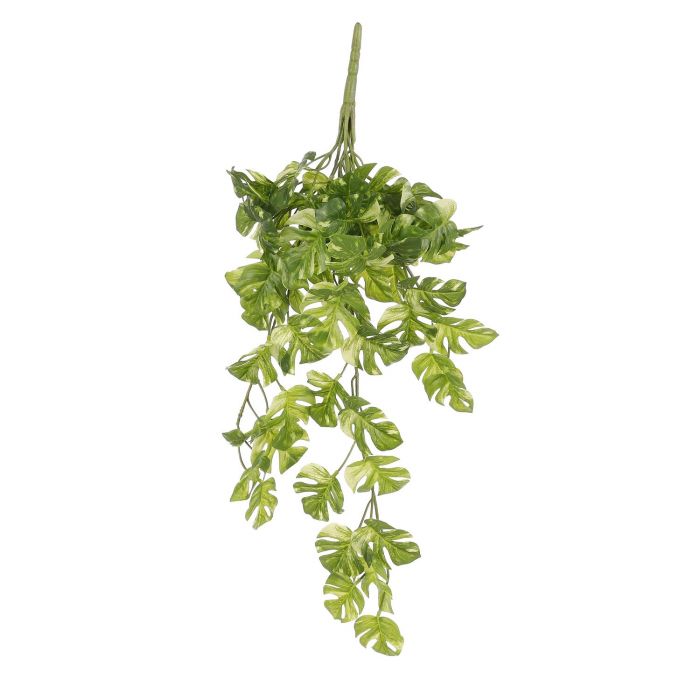 Artificial Hanging Monstera - £15.99
Looking for a fake houseplant t that looks great on a bookcase or shelf? You should definitely grab  yourself an Artificial Hanging Monstera 
Artificial Hanging Begonia - £19.99
The Artificial Hanging Bengonia os one of the most "real looking" houseplants you can buy. Simply hang in one of our macrame plant hangers and no one will be able to notice the difference!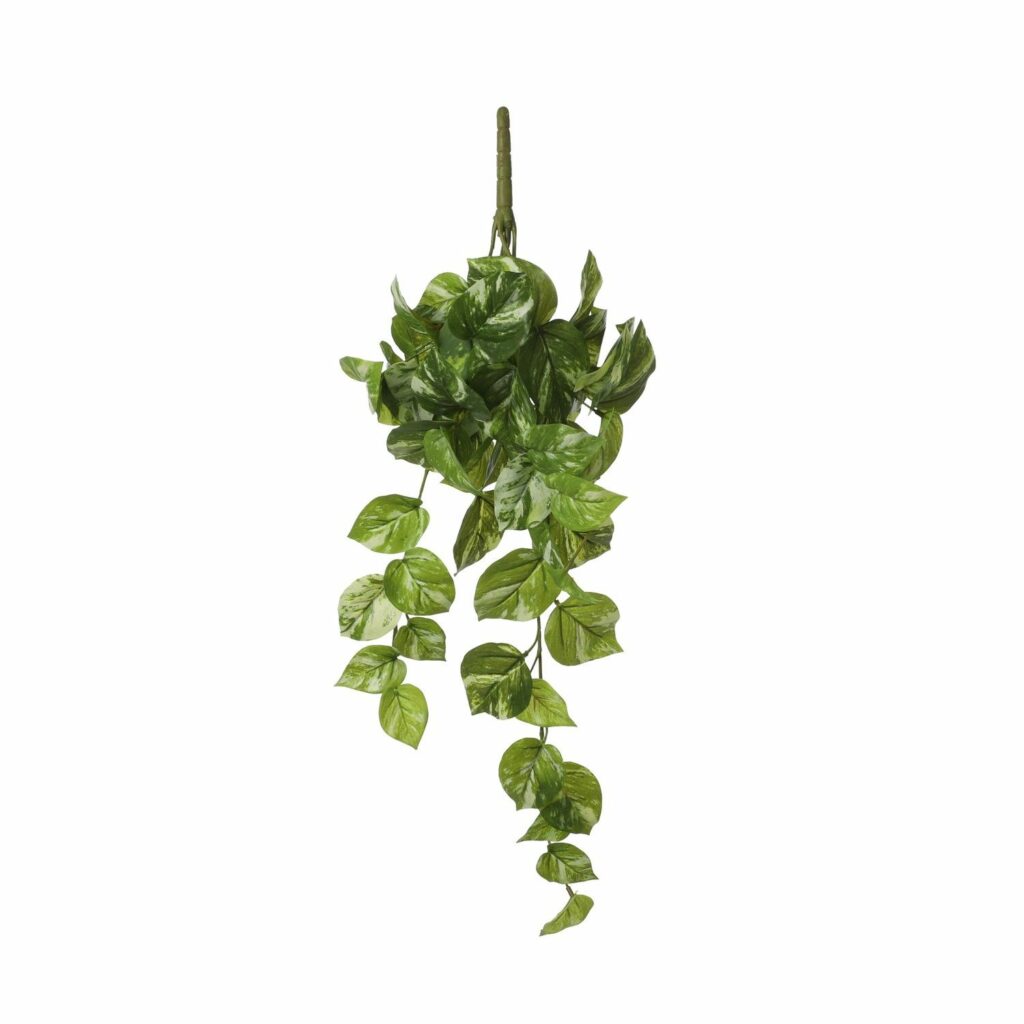 Artificial Hanging Pothos - £14.99
The Pothos plant is one of the most popular indoor houseplants you can buy today. Whether it's a satin pothos or neon pothos, this artificial hanging pothos faithfully recreates the look and feel of a real plant!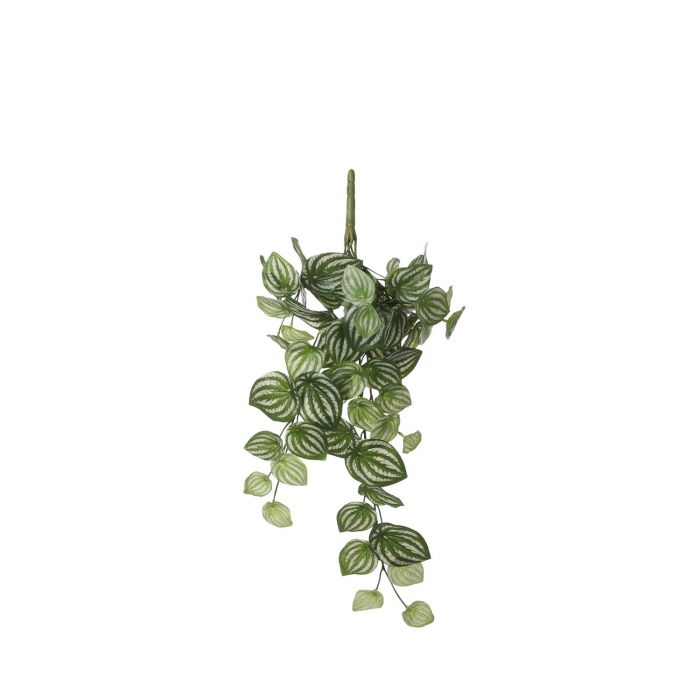 Artificial Hanging Peperomia - £14.50
Definitely one of our favourites, the artificial hanging peperomia has beautiful variegations, just like the real thing! This artificial houseplant has wide leaves that would look beautiful pluming down a shelving unit or bookcase.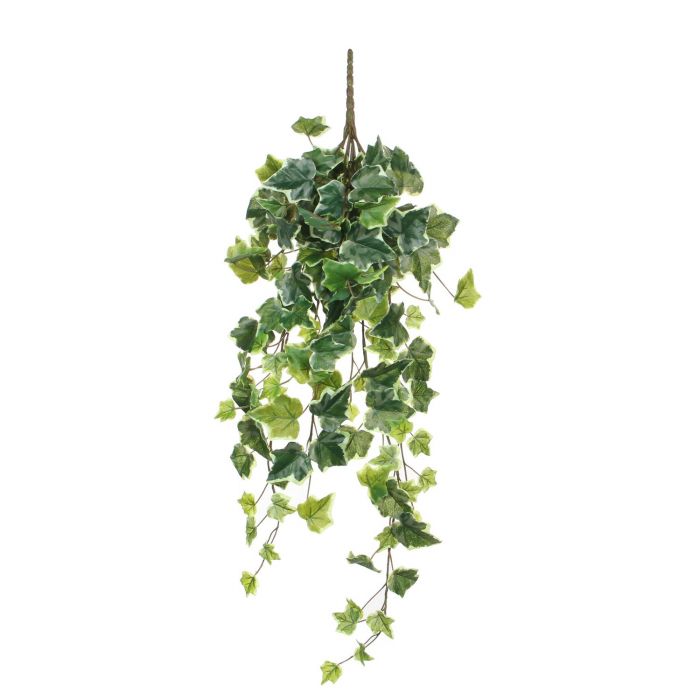 The artificial hanging ivy is, without doubt, the bestselling hanging plant available today. It looks exactly like the real thing! Buy now and get delivered straight to your door!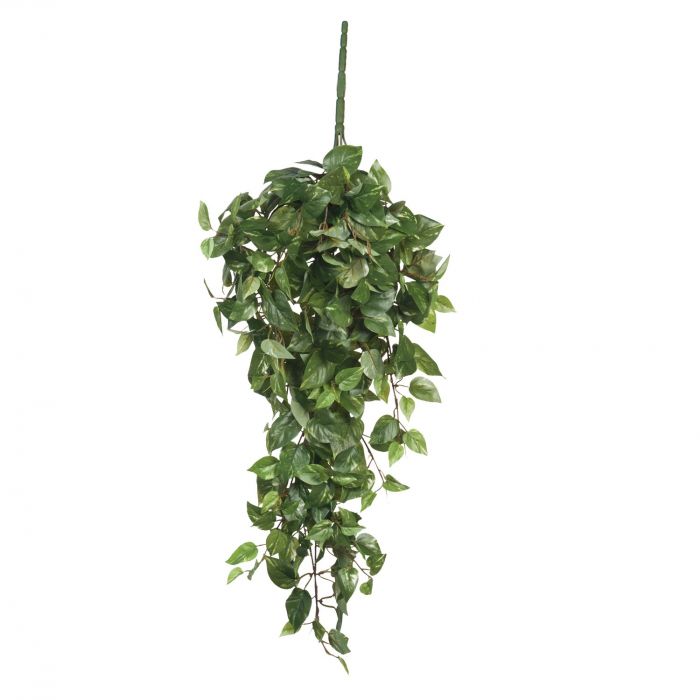 Artificial Hanging Scindapsus
Last, but by no means least, on our list of top 10 best artificial houseplants is the artificial hanging scindapsus. It had to be included in this list as it's long, curvy leaves really set it apart from the competition. A unique addition to any home and a powerful show stopping plant.
Why Buy an Artificial Houseplant?
There are a number of reasons why people like to buy artificial hanging plants. Whether you lead a busy life, or you just don't like maintaining houseplants, there are so many reasons why you should buy an artificial hanging plants.
For some, having some green in their homes is a great way of balancing the Feng Shui in their home. For others, artificial houseplants are the answer to any gardening mishaps. 
Here's a couple of reasons why you may want to buy an artificial hanging plant: 
Maintenance-Free
Real-Looking
Long-Lasting
Hypoallergenic
Pet/Child Friendly
Safe & Effective
As well as being low maintenance, artificial houseplants are all hypoallergenic and pet/child friendly. This means you can have some greenery in your home without any allergic reactions or trip to A&E.
Real Looking
Unlike other indoor houseplants, all of our artificial houseplants are made of plastic and synthetic materials. This makes them safe for pets, as well as being "natural" or "real" looking as well.
Low Maintenance
There's nothing wrong with having greenery in your home. Even if you struggle to keep houseplants alive. With the best artificial houseplants on the market, you'll have all the plant you need without the hassle of plant care and maintenance.