SAVE 25%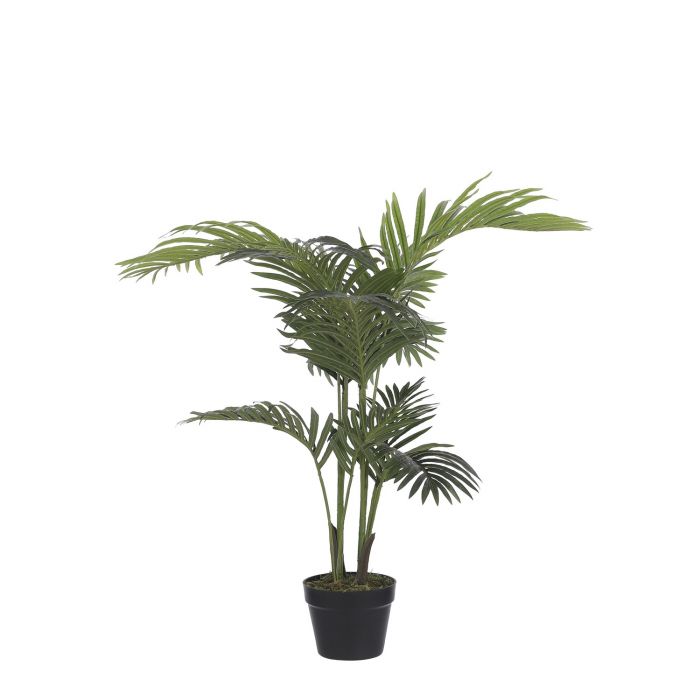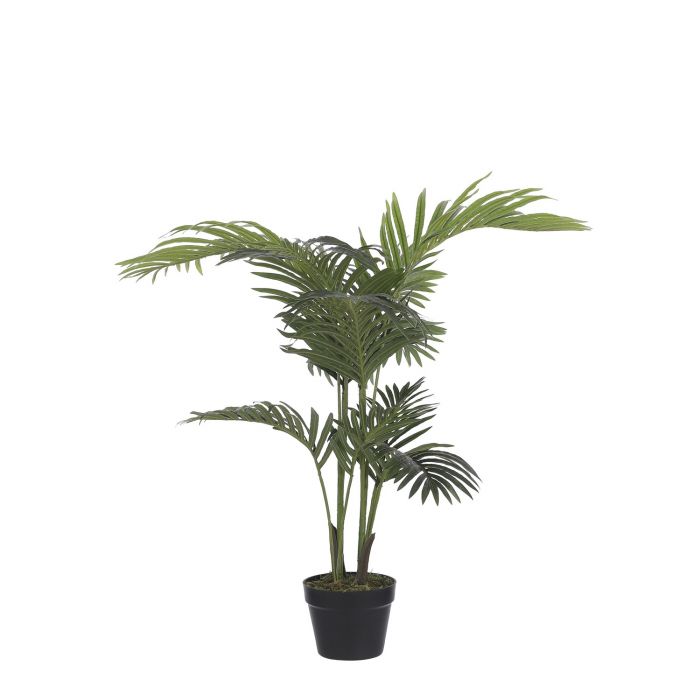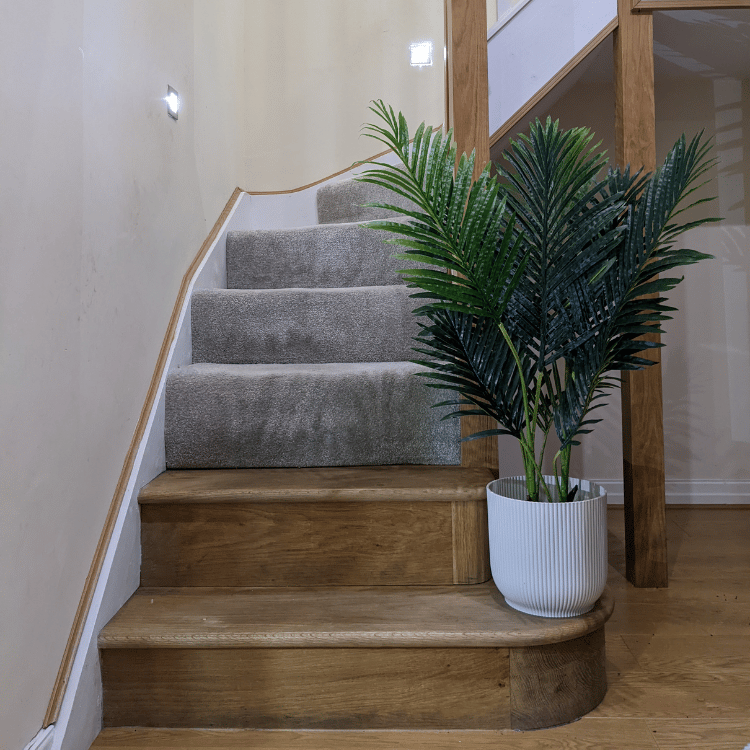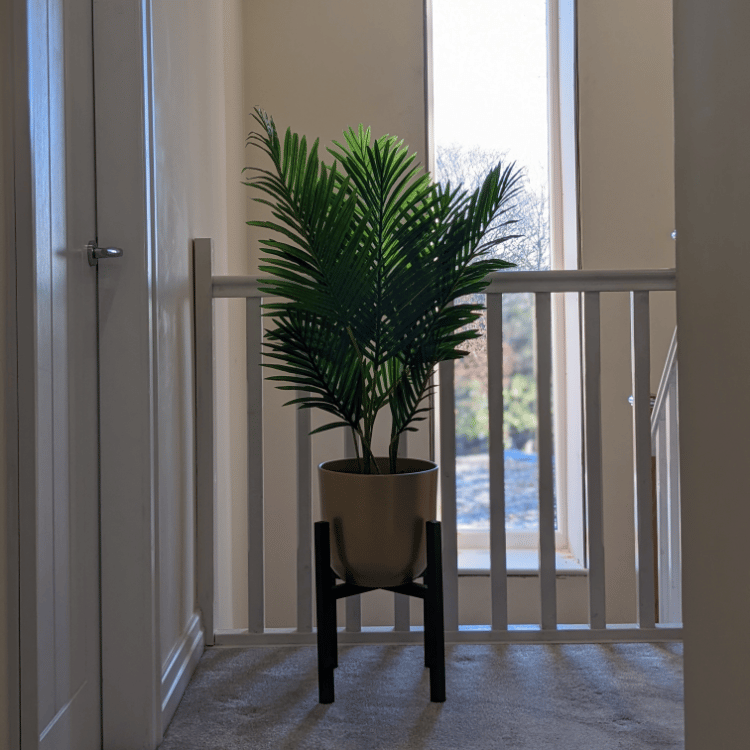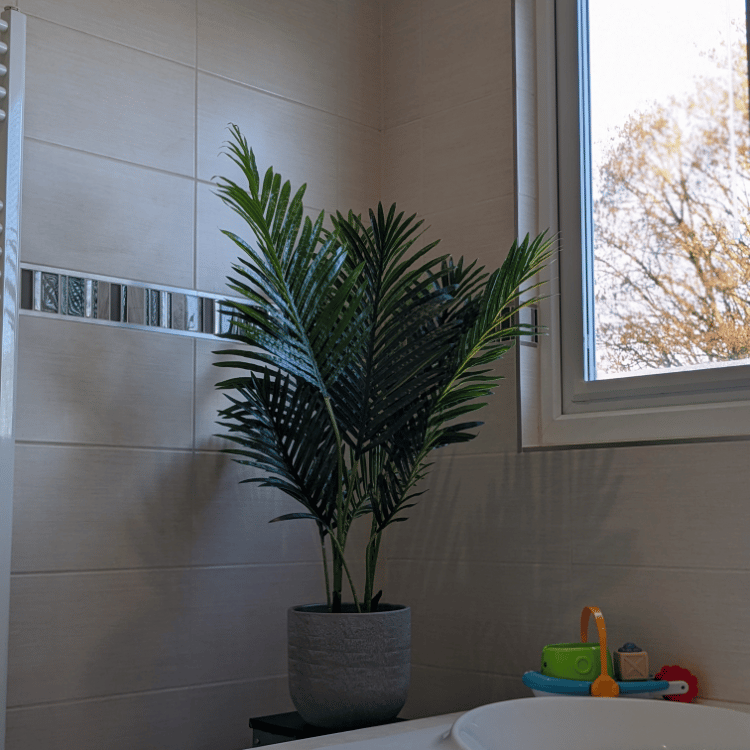 This faux Areca palm is an artificial houseplant that looks just like the real thing. If you're wanting an indoor houseplant without the hassle of plant care, then bag yourself an artificial Areca palm. It's a natural showstopper that sits over 100cm tall. Go on, we won't tell anyone it's fake!
Product Dimensions:
Plant height: 100cm
Plant Width: 60cm
Pot Size: 18cm
About Artificial Areca Palm
Do you have that one friend who is just hopeless at plant care or are you looking to buy fake plants for yourself? Well, no it's no longer a problem. Grab yourself an artificial Areca palm! With our brand-new range of artificial houseplants, anyone can bring a splash of garden green into their home or workspace.
This artificial Areca palm is the perfect natural showstopper you need for your living room or dining room. Simply place it anywhere you would normally place one of your other houseplants and it doesn't require any care or attention.
Child & Pet Safe
One of the problems with living indoor houseplants is knowing whether they're safe to have around young children or pets. As most houseplants are mildly toxic to humans and animals, it's often a bad idea to have large indoor houseplants in your living room or dining room.
This product is completely pet and child safe as it is made of strong and sturdy materials. So, if you love houseplants but are worried about your furry friends, then an artificial Areca palm  is the perfect addition to your family.
This is a great positive if you're looking to buy fake plants.
Zero Hassle
One of the main drawbacks of houseplants can be the amount of time you have to take out of your busy schedule to water, prune, and mist your plants. Not to mention finding the right amount of light and location.
With an artificial plant, you can take out all the hassle of plant care. There's no need for neem oil, pruning sheers, or a watering can. Your artificial Areca palm will look sleek and elegant all year round!
Top Tips for Your Artificial Areca Palm
Whether it's real or fake, there's no risk to take! If you are worried about your artificial plant looking fake, simply place some soil and topping stone as you would normally if you are repotting. Voila! It'll look like the real thing in no time! Equally, when placed above head height, an artificial hanging plant will look just like the real thing. Its foliage will flow from a shelf, and no one will ever do a double take!
This plant is suitable for indoor use. If it ever begins to look a little bit worse for wear, don't hesitate to give it a wipe with a dust cloth. It'll look good as new in no time.
Is the artificial plant not buttering your crumpet? Have a look at our live large house plants And extensive range of ceramic plant pots.
Next Day Delivery Available*