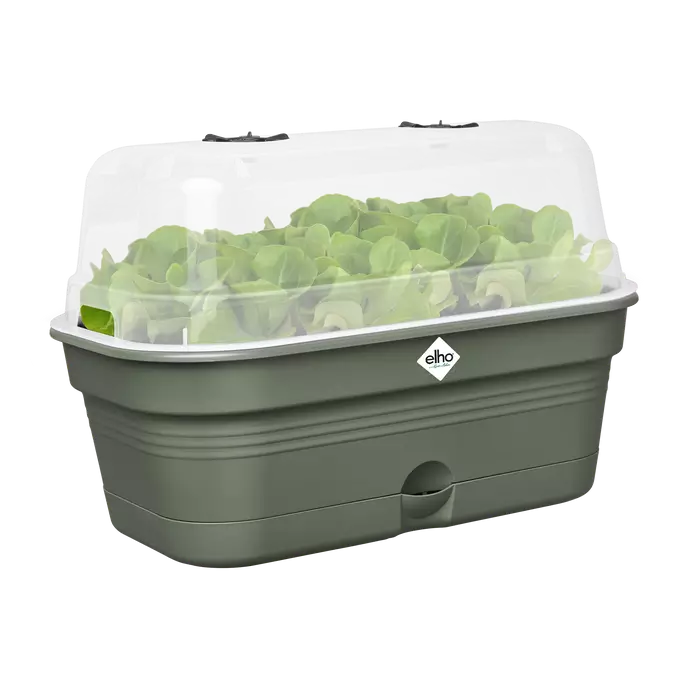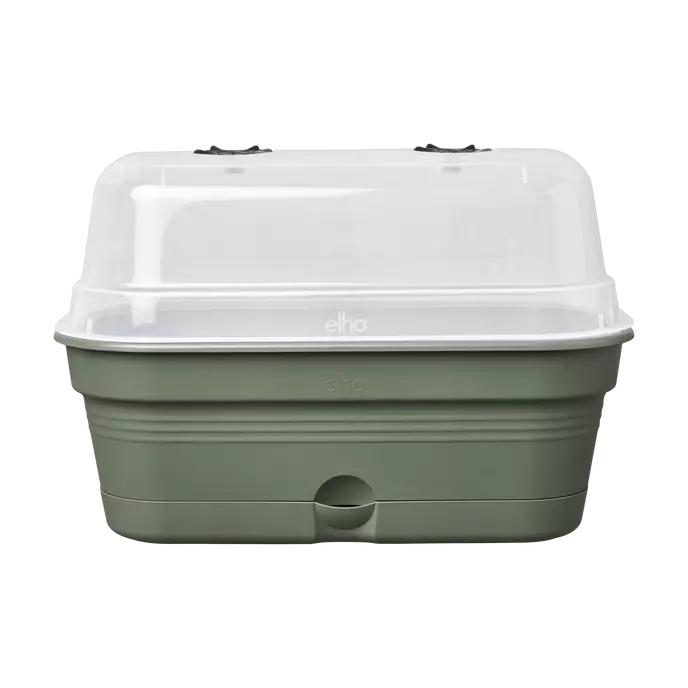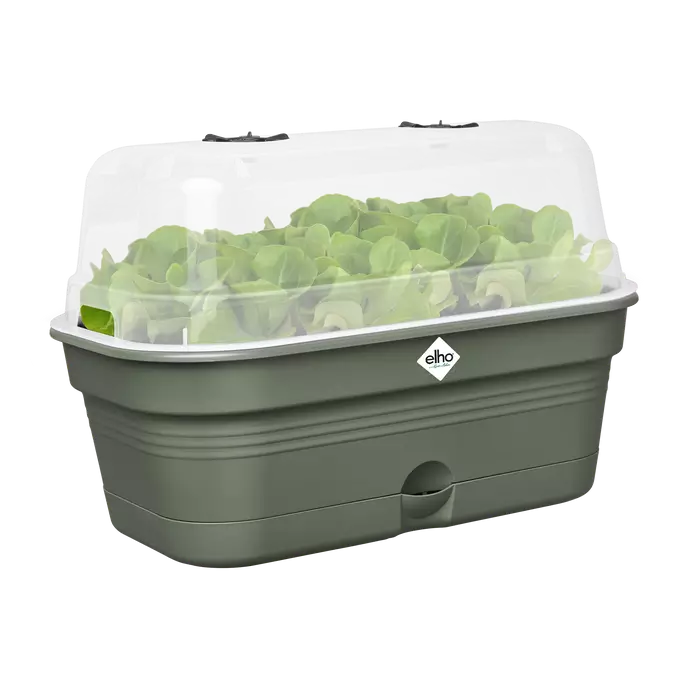 Elho Green Basics Grow Tray
Made with recycled plastic, made with wind energy, 100% recyclable
Including cultivation box cover; stimulating growth and protecting the plant.
Easy care thanks to the built-in water reservoir.
About Elho Green Basics Grow Tray
If you're a green-fingered grower, then you should definitely consider the Elho Green Basics Grow Tray. Would you like to try growing your own fruit, vegetables and herbs at home? You can get started right now with the green basics grow tray all-in-1. This well-equipped, rectangular cultivation tray is just the thing, wherever you want to start growing.
Water is essential for healthy plant growth, and this grow tray has an integrated water reservoir. Small plants also need to be well protected as they grow, so this pot comes with an integrated grow house.
The Elho Green Basics Grow Tray is a top-quality product that you can enjoy for many years to come. This flower pot was made with love for nature: made from 100% recycled plastic, produced using wind energy, and 100% recyclable.
Grow your own made easy
Growing your own fruit, vegetables and herbs is so easy with this growpot. The integrated water reservoir takes over the job of making sure that your plants always have enough water.
Includes propagator
This Elho Green Basics Grow Tray also comes with a matching grow house so your seeds and plants can thrive, protected from birds, rain, and direct sunlight. A sliding ventilation panel helps to regulate the temperature and air supply to create optimal growing conditions so that plants grow faster.
Mix and match
All these handy features come together in this beautiful and practical rectangular cultivation box. The grow tray comes in several sizes that you can combine to create a complete vegetable garden!
(W x H – inner dimensions)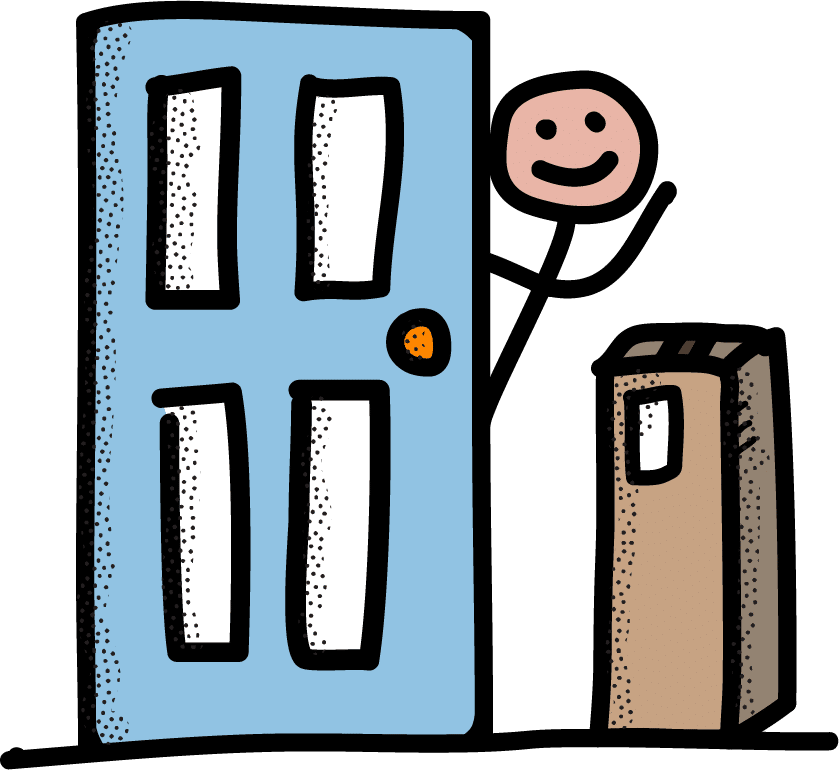 Indoor & outdoor plants delivered straight to your door, anywhere in the UK.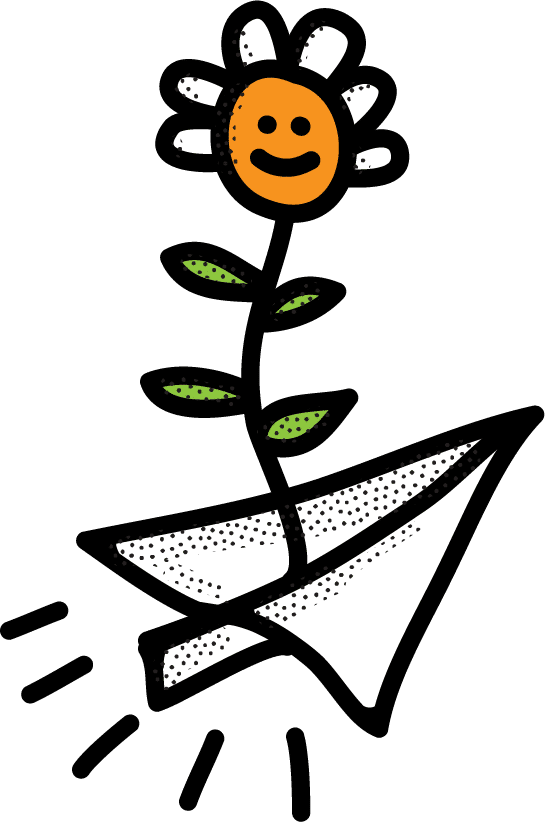 If your plant or pot arrives damaged, contact us to get a free replacement or refund.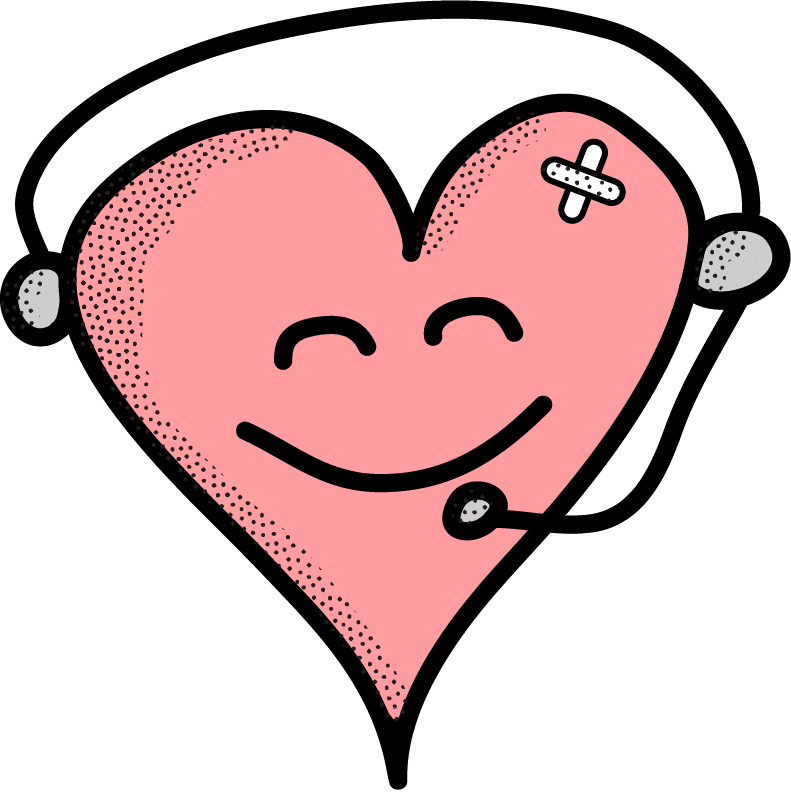 We want to make sure you're always happy. Speak to a member of our local, friendly team.
Next Day Delivery Available*