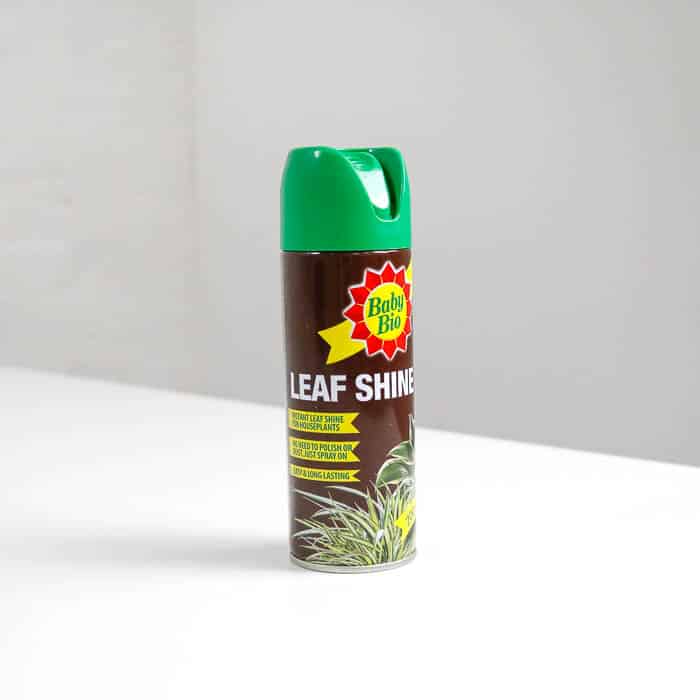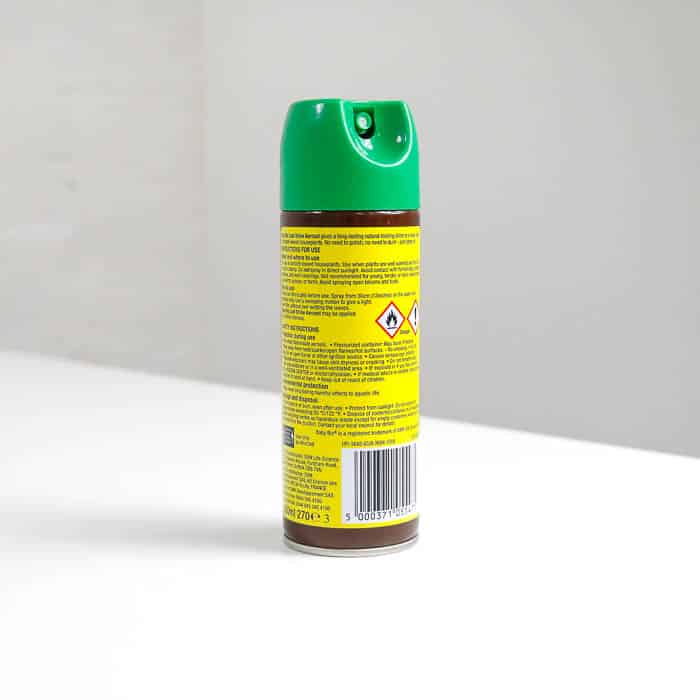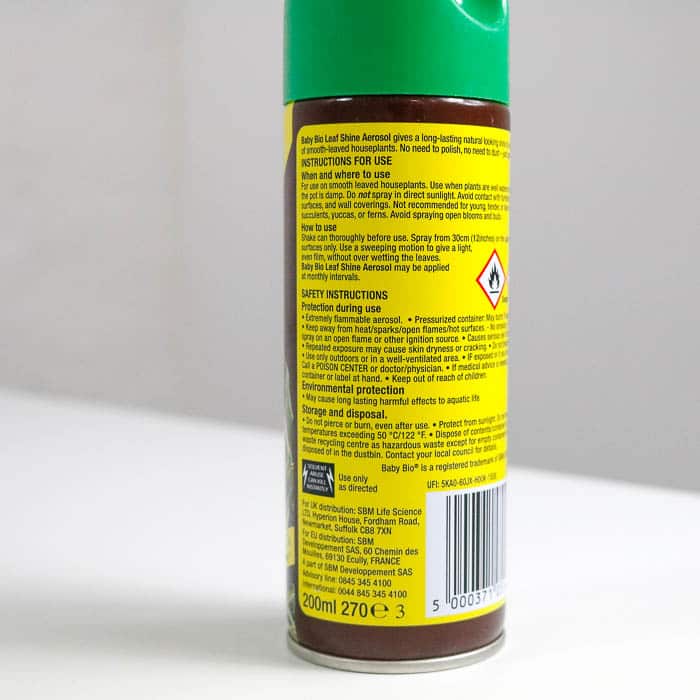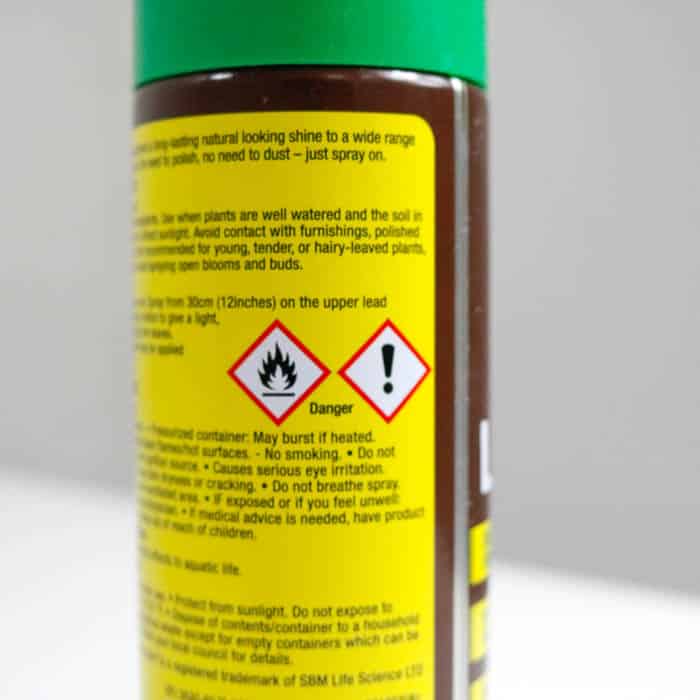 200ml can
Maximise your houseplant's ability to photosynthesise
Easy-Use Aerosol designed to give your houseplants a nice, dark shine
No need for polishing or dusting
Apply once a month
Suitable for any indoor houseplant
About Baby Bio Leaf Shine
Do you like your indoor house plants looking their best all year round? Then look no further. Baby Bio Leaf Shine is an easy-use aerosol that helps your plants maintain that natural shine.
Suitable for use with any indoor houseplant, simply spray Baby Bio Leaf Shine on your plant's foliage (from 20-30cm) in a circular motion to help keep leaves in tip-top condition. Repeat this once a month!
Baby Bio Leaf Shine is designed to remove built up dust from your houseplant's leaves, maximising the amount of light (and photosynthesis) your plant gets!
This product also helps your house plant breathe! Using Baby Bio Leaf Shine monthly helps to unblock the microscopic holes, called "stomata", in your houseplant's leaves.
Ingredients: Butane, Naphtha, Propanol, White mineral oil.
Flammable: Baby Bio Leaf Shine comes in an aerosol and is highly flammable. Always keep away from flames and keep in a dark, cool place when not in use.
Caution: Baby Bio Leaf Shine can cause skin irritation. If solution gets into your eyes, wash with cold water. If irritation persists, be sure to consult a doctor.
Next Day Delivery Available*