SAVE 40%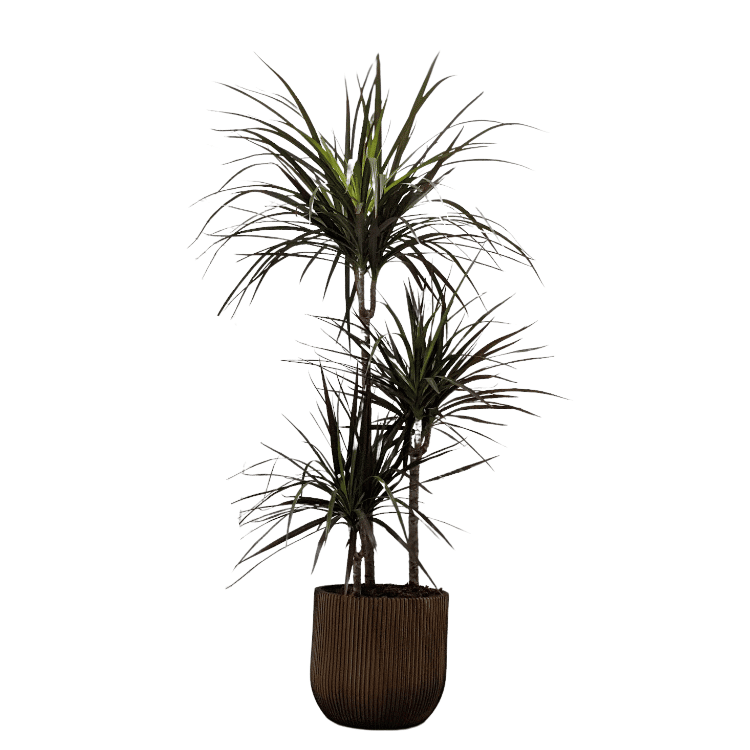 How To Care For Your Dragon Tree & Pot
Dragon trees can perform well in a range of different environments but prefer to be kept in a well-lit area away from direct sunlight.
As with nearly all houseplants you want to really avoid over-watering your Dragon tree. Allow nearly half the soil to dry out before re-watering.
Dragon trees are used to dry, arid environments so humidity isn't a big issue here.
Next Day Delivery Available
Get huge savings on this plant bundle while stocks last.
Save 40% on a 70-90cm Dragon Tree & 21cm Capi Groove Pot in Gold
Don't like this plant pot? We're always happy for you to send us an email, or call up, if you would like your pot swapping out! Our experienced team has a background in plant care and maintenance. So, we'll give you some handy recommendations!