Sale!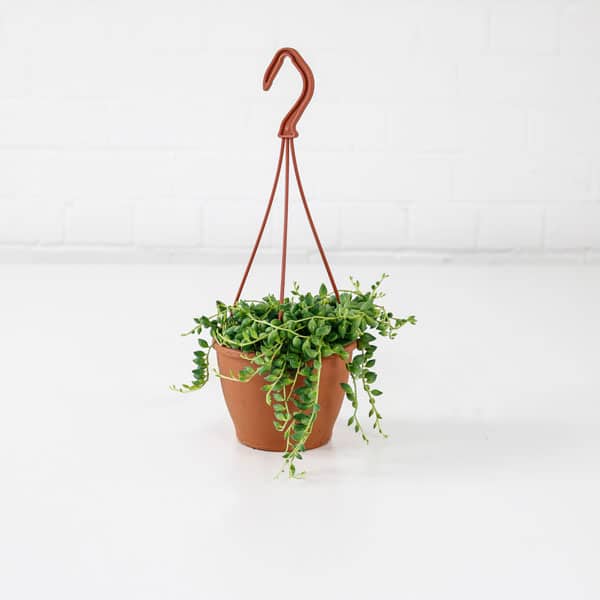 A beautiful hanging plant and come with their own hanging basket, making them easy to place anywhere in your house. As a succulent, they require little water and attention so you can have peace of mind if you're looking for an easy care plant.
Plant Height: 25cm Pot Size: Comes in a hanging basket
How To Care For String of Pearls
Care for your String of Pearls with these
The string of pearls plant is happy in almost any environment and can last upto 5 years if looked after properly and repotted. However, if you take cuttings, you can keep it alive for many, many more years.
A beautiful hanging plant and often looks best either on a brightly lit windowsill. Housed in it's own hanging basket, with a hook, our string of pearls is equipped to easily be placed in many spots in your house. It makes any space look like a tropical jungle and really transforms your home.
For those who may want a more refind look, you could consider repotting your string of pearls in one of our ceramic pots and macramé hanger for a bohemian / shabby / chic decor.
Please note: this plant comes in a plastic nursery pot. Browse our entire range of plant pots to add that extra charm and character to your home.
String of Pearls, String of Beads, String of Peas, Rosary Vine
Air Purification Qualities
Next Day Delivery Available*
Breathe life into your business with indoor plants.
We consult, design, maintain and replace plants in businesses across the North West. We also deliver indoor plants to businesses nationwide, so you can green your team or treat them to a gift that will grow for years.