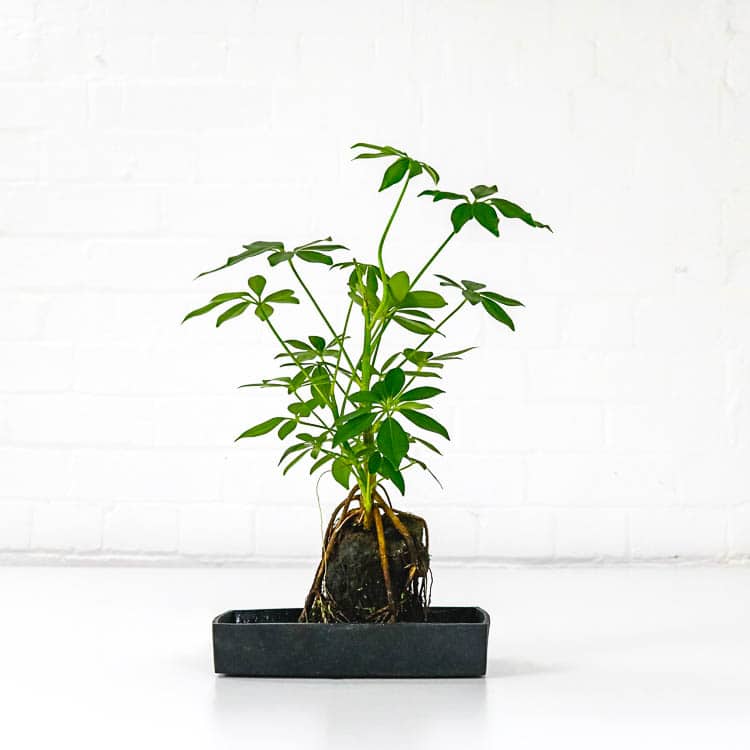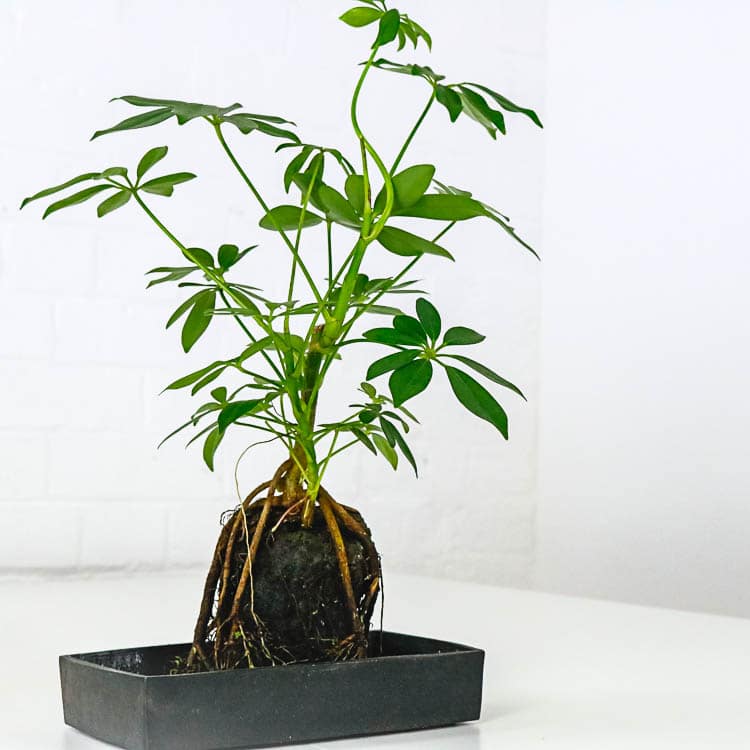 Schefflera Plant on Lava Rock
If you're looking for a distinctive gift or showstopper for your home, the Schefflera Plant on Lava Rock is one way to catch everyone's attention.
Plant Height: 35cm Pot Size: in it's own water tray
How To Care For Schefflera Plant on Lava Rock
Care for your Schefflera Plant on Lava Rock with these
About Schefflera Plant on Lava Rock
Schefflera plant on lava rock, commonly known as the Umbrella Plant, is easily recognizable because of its distinctive oval leaves. They are popular for their compact nature and ease of care. Their ideal environment is warm and evenly moist with bright, indirect light making Schefflera the perfect plant in a bright corner or by a window.
The Umbrella Plant originated in Australia but is now able to grow all around the world in tropical, temperate regions! The plant is well known for its symbolic meaning – the leaf fingers are said to capture positive energy and attract wealth for those who own and care for them.
Top Tips for your Umbrella Plant:
Watering – keep your Schefflera Plants water tray constantly topped up with water.
Warmth – Don't let your umbrella plant get too cold.
Light – Give your Umbrella Plant as much light as possible (without scorching it).
Pruning – If your umbrella plant is suffering and has become a little 'floppy' due to not having enough light, it might be time to give your indoor plant a bit of a haircut. Simply cut away a few excess leaves and your Schefflera should bounce back even fuller.
Read our full care guide below for all the best advice on how to care for your umbrella plant, or check out the RHS guide here.
Please note: this plant comes in a plastic nursery pot. Browse our entire range of plant pots to add that extra charm and character to your home.
Dwarf Umbrella Tree, Parasol Plant and Octopus Tree
Air Purification Qualities
Next Day Delivery Available*
Breathe life into your business with indoor plants.
We consult, design, maintain and replace plants in businesses across the North West. We also deliver indoor plants to businesses nationwide, so you can green your team or treat them to a gift that will grow for years.