SAVE 27%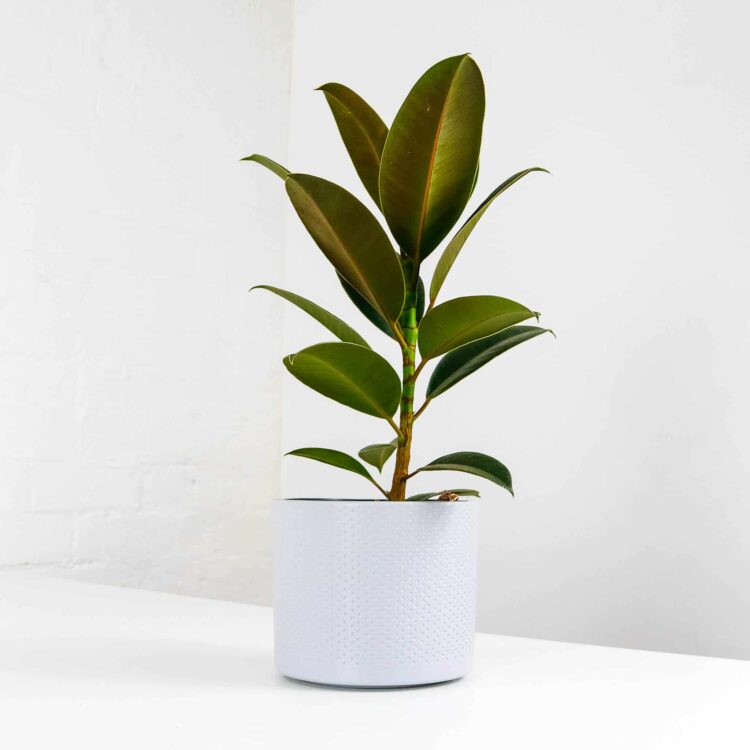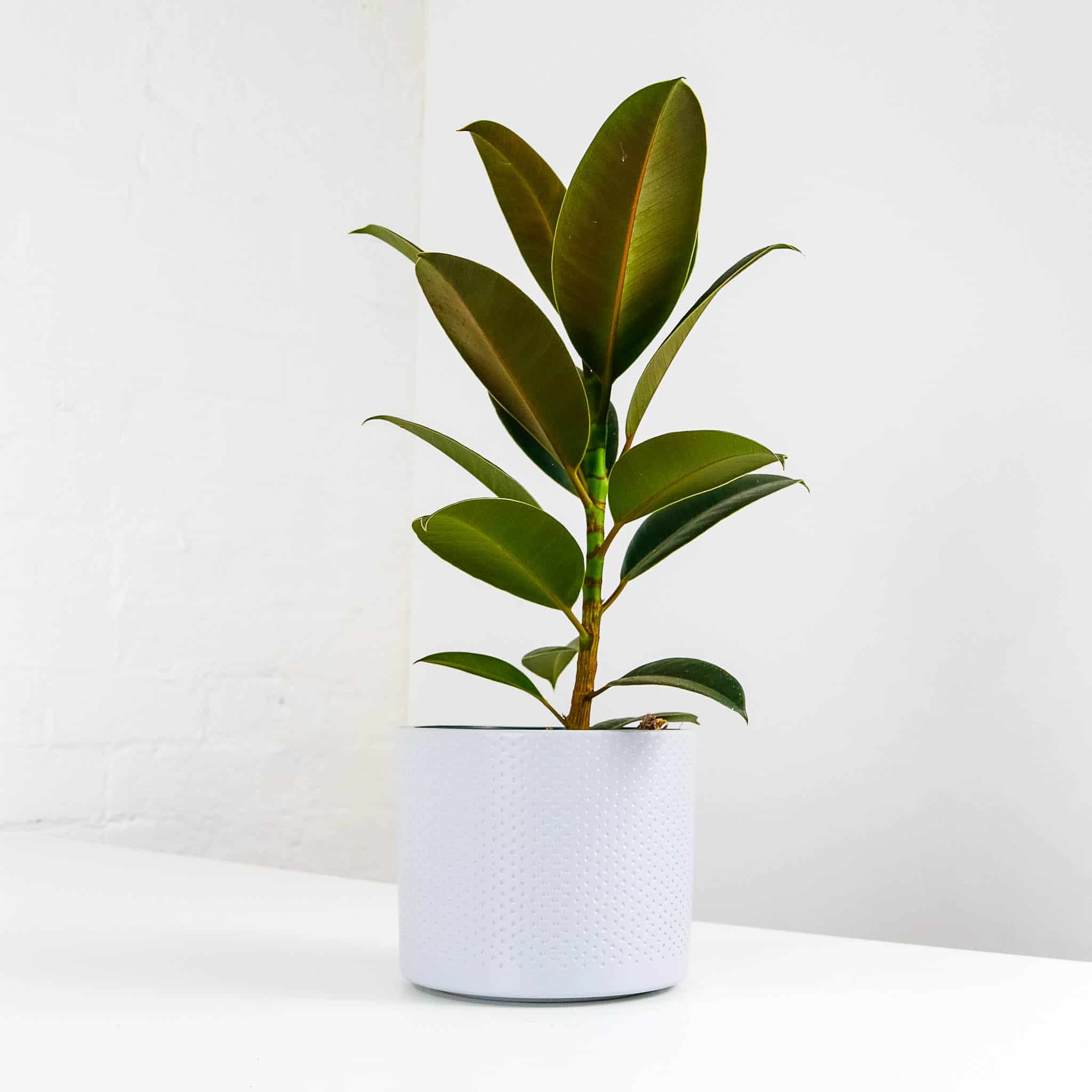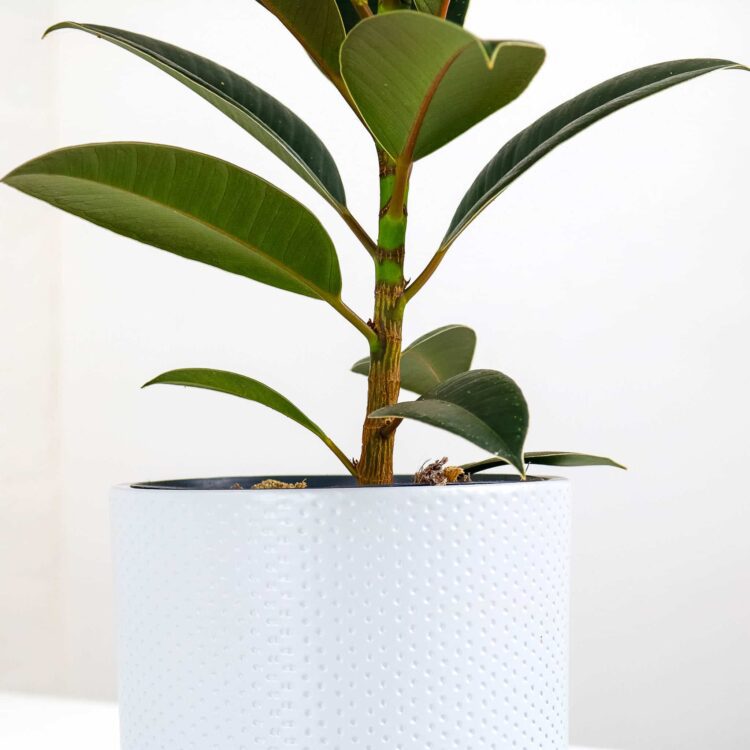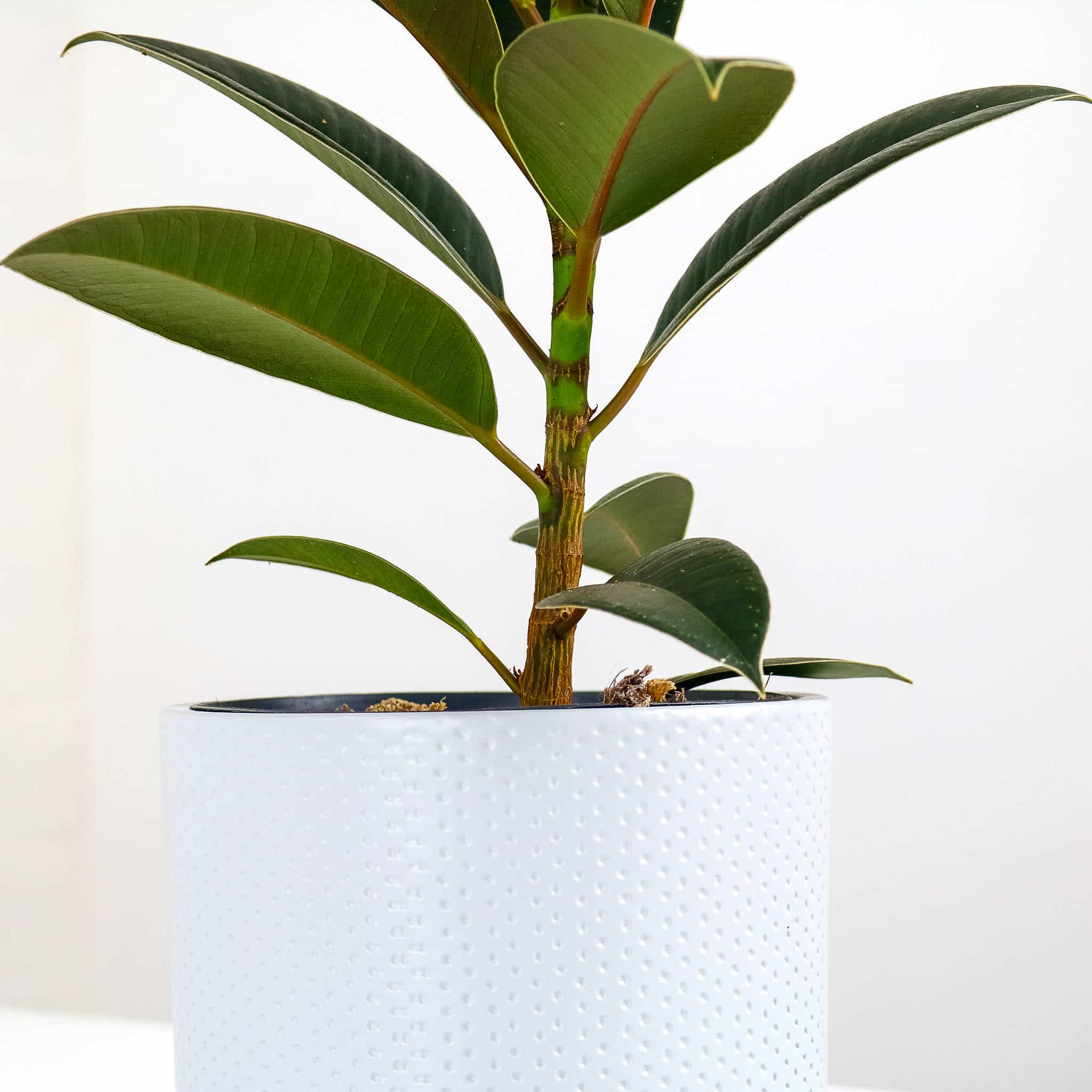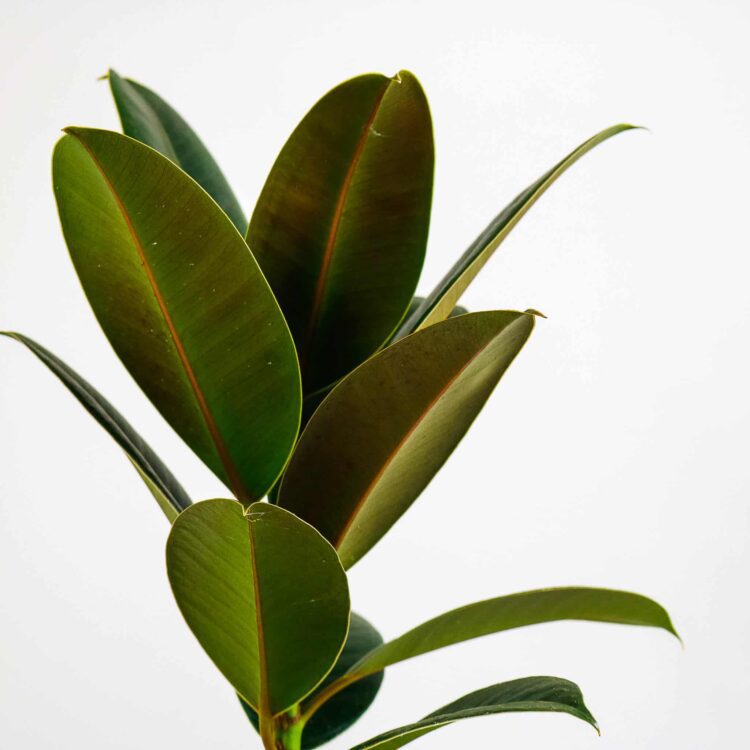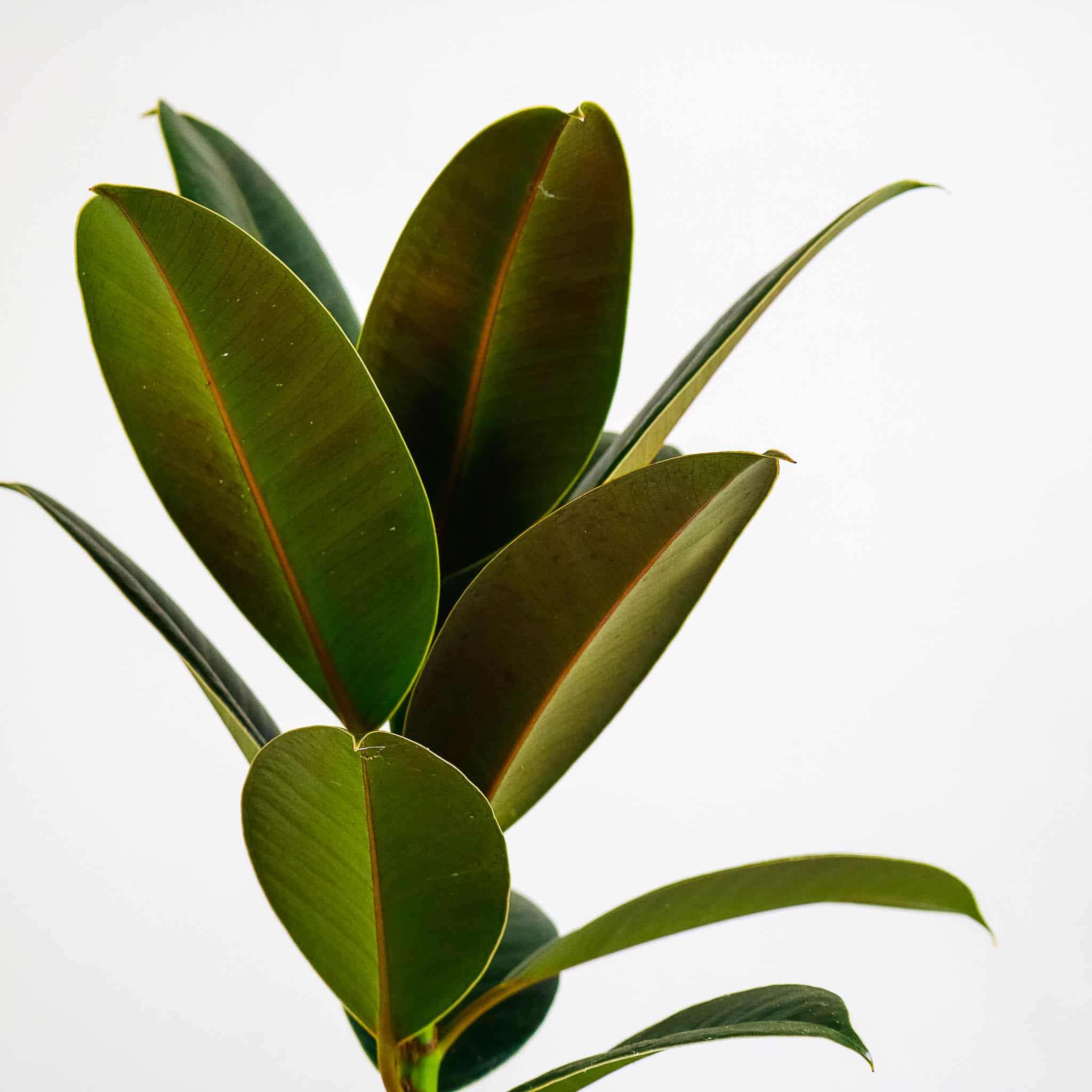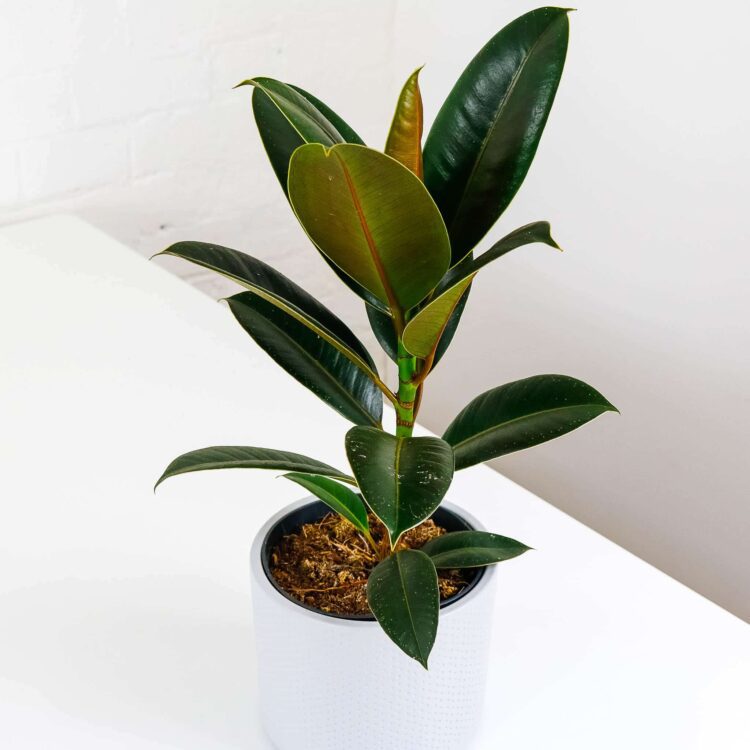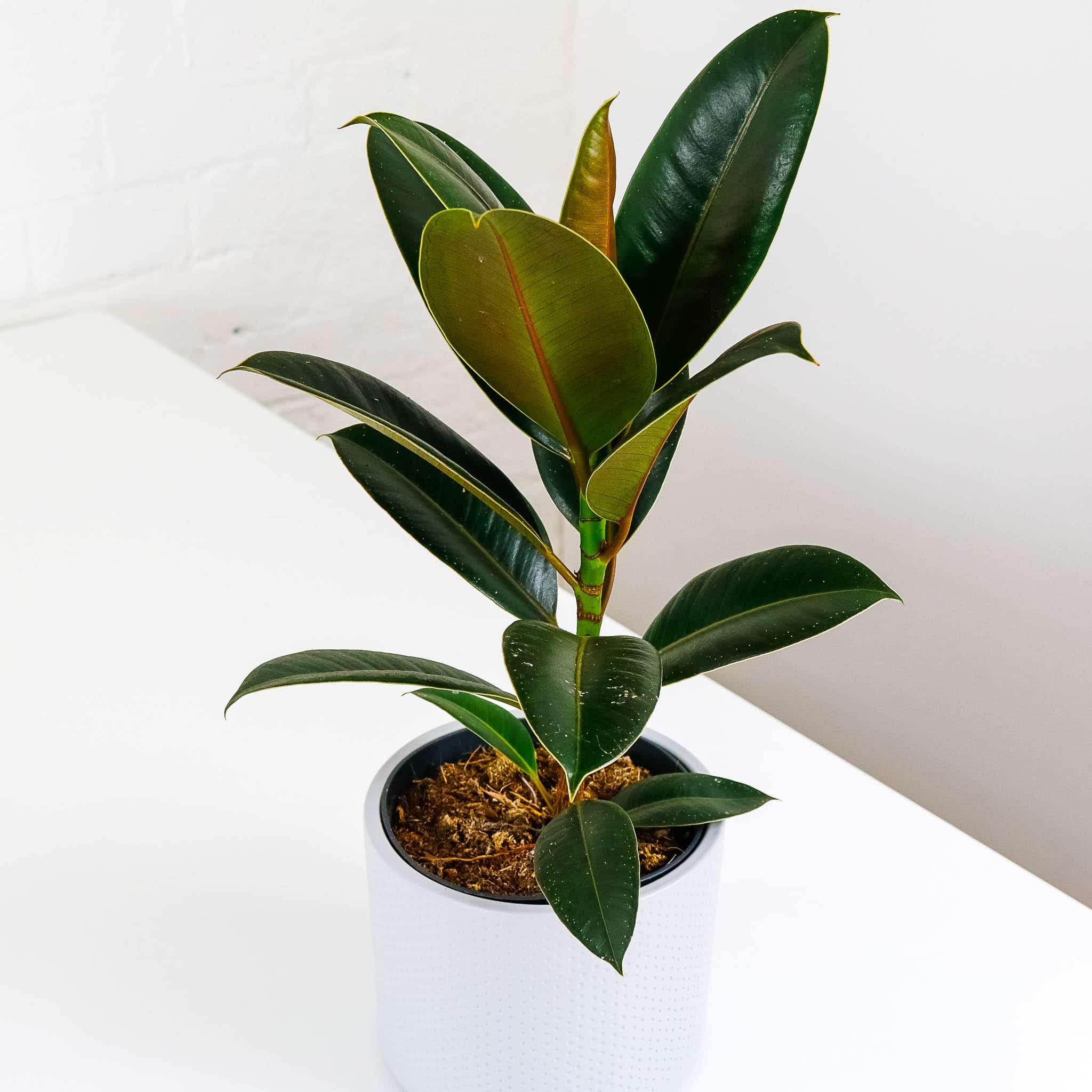 With its thick large leaves, the Rubber Plant is perfect for those needing an easy-care showstopper! Native to a number of regions around the equator, this rugged indoor plant is perfect for those who are not so green fingered. Simply buy your ficus elastic, get it delivered to your door, and follow our simple plant-care guide for fantastic growing results.
Given the botanical name 'Ficus Elastica', the Rubber Plant can be naturally found in areas all across the equator. Amazingly, it is believed to be the first deliberately bred species for agriculture in the Middle East 11,000 years ago!!! Its milky white sap was used for latex, which in turn enabled industrialists to fabricate rubber roughly 200 years ago. To go alongside this rugged plant, why not match your ficus elastica with one of our ceramic pots?
The rubber plant can also purify the air in your home! Converting carbon dioxide into oxygen, this indoor plant is fantastic for these wanting cleaner air in their home or workspace. Improve your physical and mental health with a ficus elastica!
This easy-care plant is ideal for those new to gardening and horticulture. Simply water your indoor plant bi-weekly and place it in a bright spot (out of direct sunlight) and you're ready to go! For best results, we suggest you avoid over-watering and supplement your soil with fertiliser during its growing season.
Top tips for your Rubber Plant:
This hardy plant will be able to thrive in a number of different light conditions!
If you're something of a seasoned grower, why don't you try propagating?
If your leaves are beginning to look a little dusty, be sure to give them a quick mist.
Fancy conducting some more research? We found Gardening Know How's article to be of real help.
Rubber Plant Toxicity:
Rubber plants are considered toxic to humans and pets. Beware if you have children or pets in the house as this plant is classified as poisonous; if parts of the plants are eaten, vomiting, nausea and a loss of appetite could occur. Consumption of large quantities must be dealt with quickly; acquire medical assistance for further information. The sap can also cause dermatitis and skin allergy to sensitive individuals, so be sure to wear gloves when handling.
Don't Like This Pot?
Don't like this plant pot? We're always happy for you to send us an email, or call up, if you would like your pot swapping out! Our experienced team has a background in plant care and maintenance. So, we'll give you some handy recommendations!
You may also like...
Indoor Plants

,

Air Purifying Plants

,

Bathroom Plants

,

Bedroom Plants

,

Climbing Plants

,

Easy Care Plants

,

Hanging Plants

,

Living Room Plants

,

Medium Sized Plants

,

Most Popular Plants

,

Plant Sale

,

Trailing Plants

,

Small Indoor Plants

Philonendron Scandens

From

£

14.99 Select options

Indoor Plants

,

Air Purifying Plants

,

Bathroom Plants

,

Bedroom Plants

,

Easy Care Plants

,

Home Office Plants

,

Living Room Plants

,

Medium Sized Plants

,

Shade Liking Plants

,

Unusual Plants

,

Large Indoor Plants

Zamioculcas Zamiifolia

From

£

19.99 Select options

Indoor Plants

,

Air Purifying Plants

,

Bedroom Plants

,

Big Leaf Plants

,

Easy Care Plants

,

Hallway Plants

,

Living Room Plants

,

Medium Sized Plants

,

Plant Sale

,

Shade Liking Plants

,

Unusual Plants

,

Large Indoor Plants

Ficus Elastica

From

£

9.99 Select options