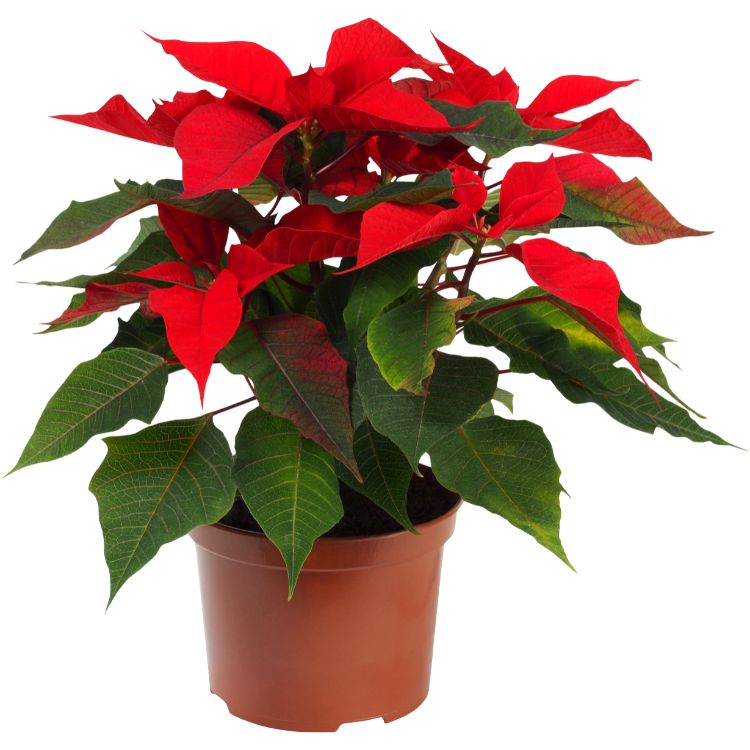 If you're looking for the perfect indoor plant gift this Christmas, then why not consider a Poinsettia? This indoor houseplant is perfect for the seasoned plant-care pro and will provide plenty of opportunity to fine-tune your plant maintenance skills!
Plant Height: 40cm Pot Size: 12cm
How To Care For Poinsettia Plant (Red)
Care for your Poinsettia Plant (Red) with these
About Poinsettia Plant (Red)
The Poinsettia (Euphorbia Pulcherrima) is an arttractive indoor house plant with luscious dark green leaves and delicate red "bracts" that produce yellow flowers in the Winter months of December and January. Commonly used to decorate the home at Christmas, these indoor plants are native to Mexico
The Poinsettia Is Not Just a Christmas Present!
Poinsettias are commonly used to decorate the home at Christmas, but that doesn't mean you should throw it away in early January. These indoor plants can sometimes be tricky to keep alive as the temperatures warm, leading to the red bracts fading and yellow flowers falling off.
However, with a little care and attention it's possible to keep your poinsettia alive throughout the year and even encourage red bracts and flowers to form in time for the following Christmas. Although it's certainly not an (Almost) unkillable houseplant, with the right houseplant accessories and a keen plan of action for your poinsettia, you can definitely keep on top of the plant care routine!
Please note: this plant comes in a plastic nursery pot. Browse our entire range of plant pots to add that extra charm and character to your home.
Poinsettia, Christmas Flower
Air Purification Qualities
Next Day Delivery Available*
Breathe life into your business with indoor plants.
We consult, design, maintain and replace plants in businesses across the North West. We also deliver indoor plants to businesses nationwide, so you can green your team or treat them to a gift that will grow for years.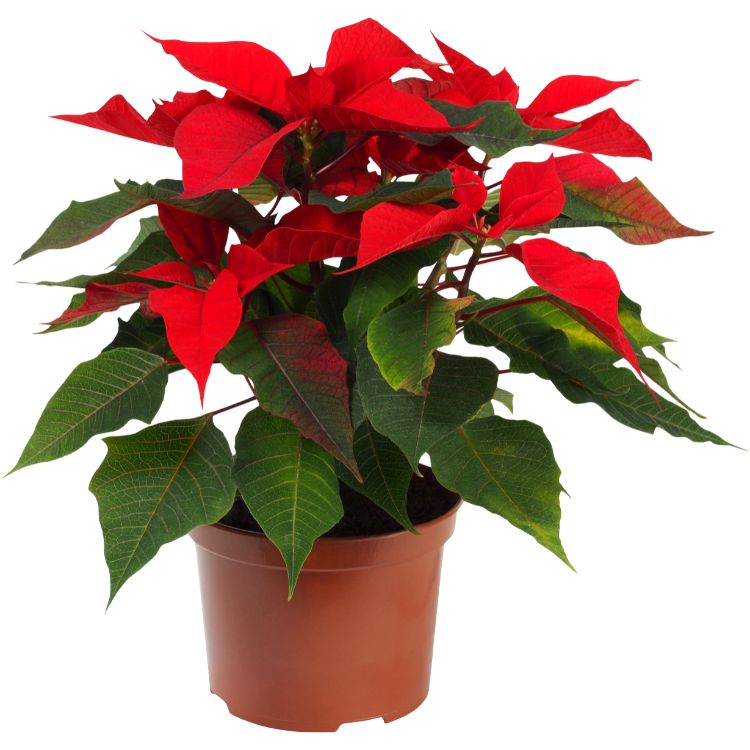 You're viewing: Poinsettia Plant (Red)
£

14.99
Add to basket