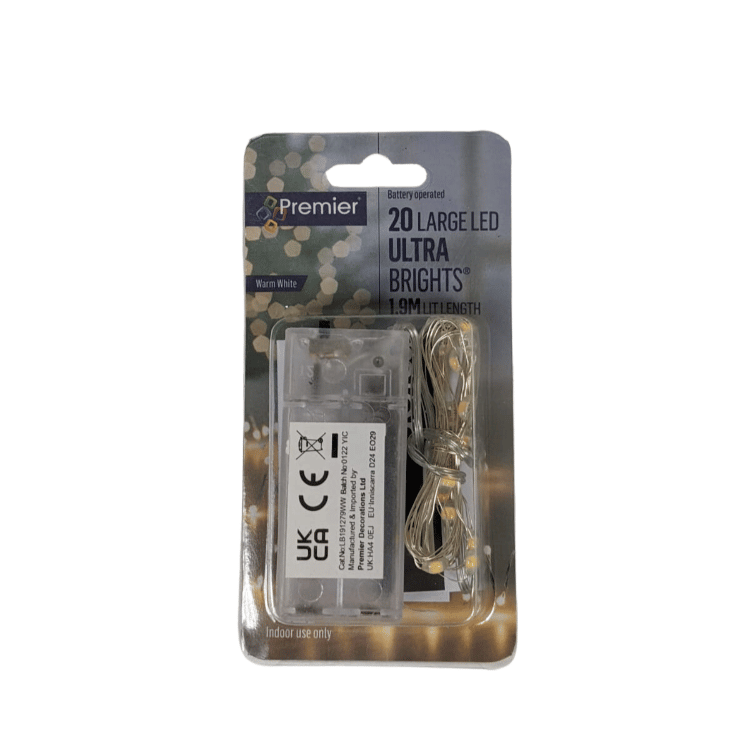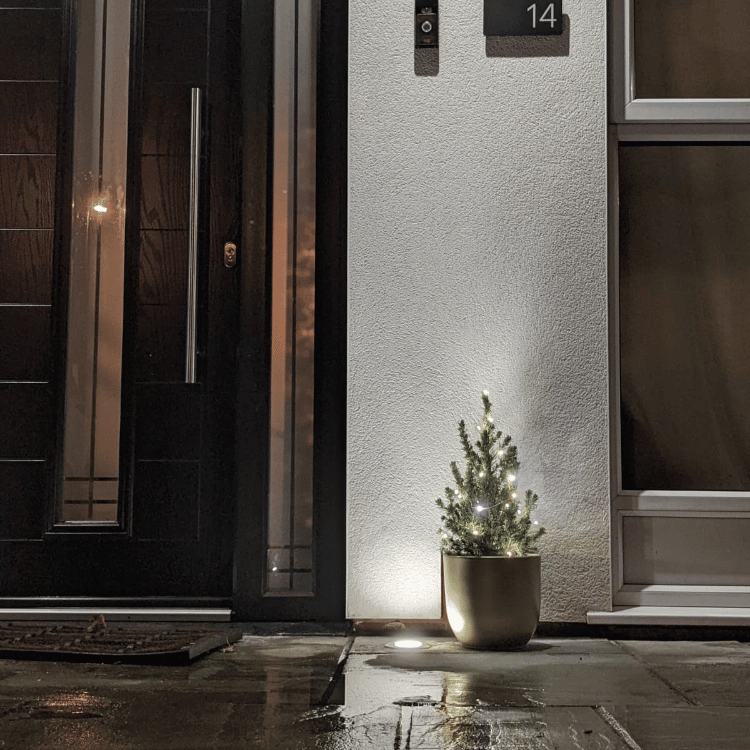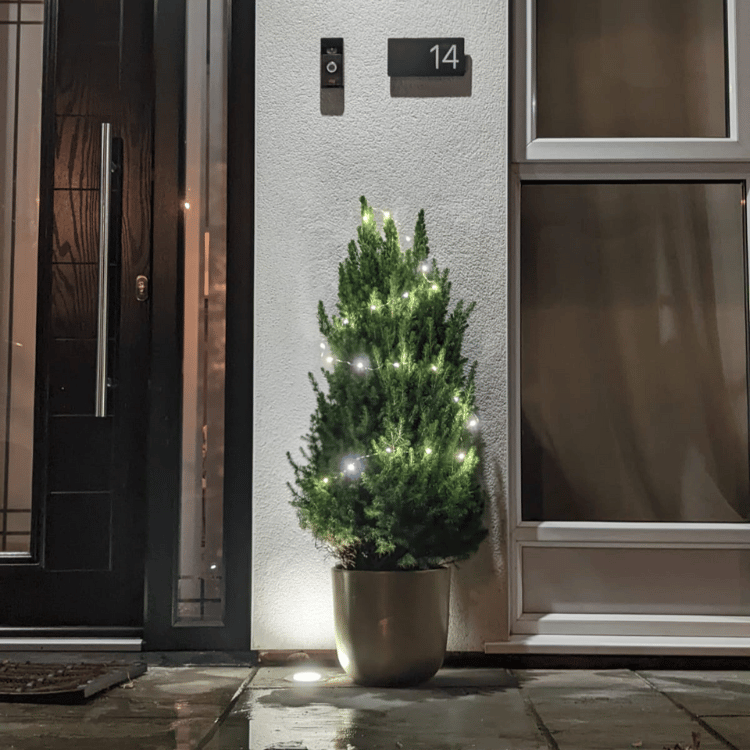 Battery Powered LED Christmas Lights
These LED Christmas lights are a perfect for those looking for some battery powered lights for their Christmas tree. Key information for this product includes:
Length: 1.9m
Number of Lights: 20
Power: Battery Powered
Colour: Warm White
Suitable For: Indoor Use
About Battery Powered LED Christmas Lights
Are you looking for something to decorate your tree this Christmas? Well, look no further. These LED Christmas lights will hang nicely from any artificial or real Christmas trees. If you're looking for a set of LED Christmas lights that will provide a nice warm glow, then these sleek and elegant fairy lights are for you.
If you're sick and tired of fairy lights that need to be plugged in to work, then grab yourself a set of these. This LED Christmas lights set are battery powered (two AA batteries) and take all the hassle out of Christmas decorations. Simply stick, or blu-tac your battery pack to the inside, or back, of your plant pot. This way, you'll have avoided any tripping hazards or eyesores for your family, or flatmates.
1.9m Length
These LED Christmas lights come with a generous 1.9m length. This means they'll happily wrap around most Christmas trees and avoid any eyesore excess.
They will fit perfectly around any of our 90-110cm Christmas Trees or indoor houseplants.
Why Not Pair with a Christmas Tree?
Perfect to pair with one of our Potted Christmas Trees (Alberta Spruce). Simply wrap these LED Christmas lights around your tree, stick the battery back to the inside, or back, of your plant pot and voila! You'll have a beautiful Christmas tree that radiates warm light into your living room.
Next Day Delivery Available*