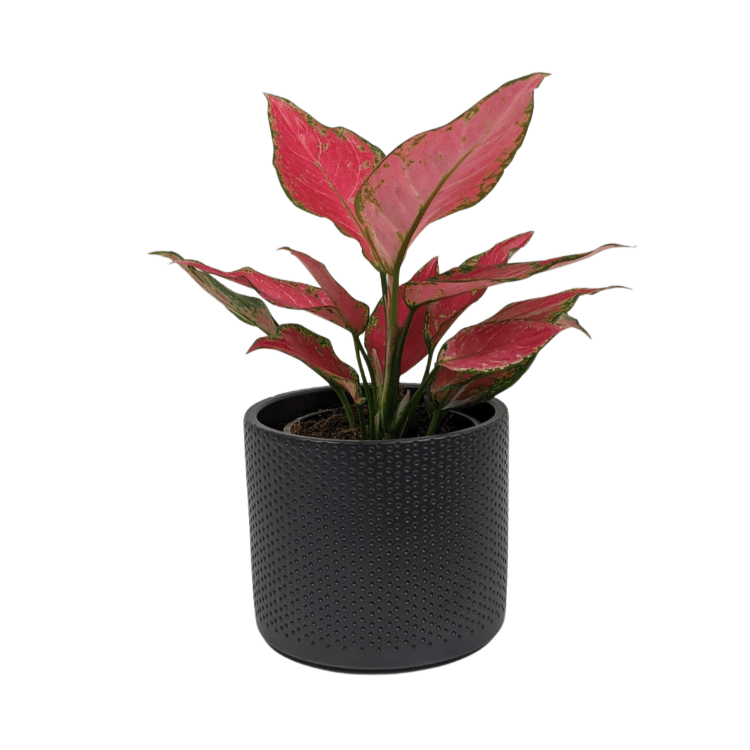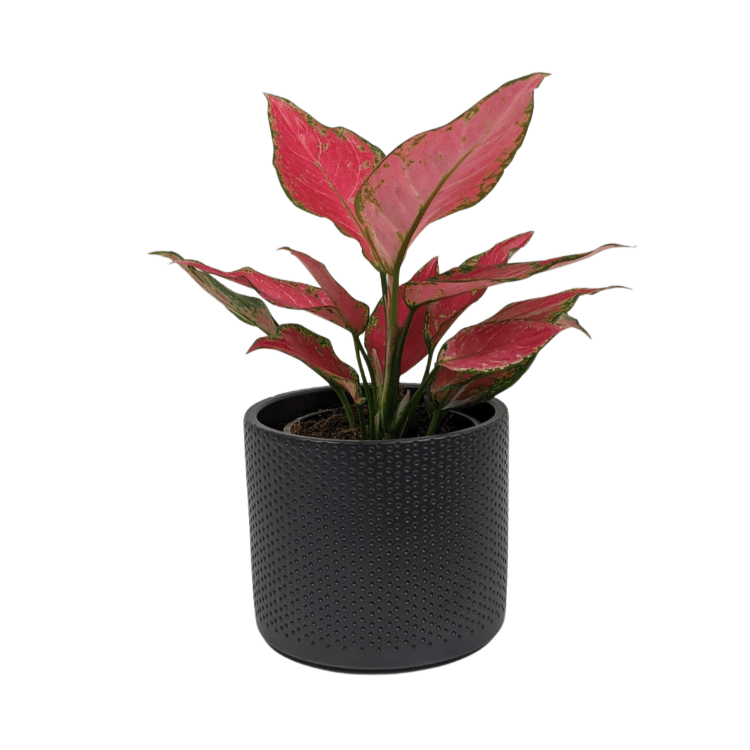 This Aglaonema & Pot Bundle makes a perfect gift for a friend or family. If they like bold colours and an exotic houseplant, then there is nothing better than this plant & pot bundle. Showstopping houseplants and huge savings, what's not to love?
Included in this bundle is:
1x Aglaonema "Orange Star"
1x Turin Black Dotted Pot
"Fortune favours the bold", as the old saying says. Well, in the plant world there is nothing bolder than the Aglaonema & Pot bundle. This plant, called the Chinese Evergreen "Orange Star" is bright by name & nature. This colourful houseplant injects colour & warmth into your home with its orange/pink hue. If you're wanting a small showstopper for your home, then nothing screams exotic like an Aglaonema.
And, guess what? Now you can make huge savings with an Aglaonema and Pot Bundle! Why not add a sleek and elegant Black Turin Pot with your order? With a stylish pot, this Alaonema & Pot combo will work in any Scandi-inspired home. At just £10.99 You'll have an exotic houseplant that is cheaper than ever.
This Aglaonema & Pot bundle also makes a great gift for a firmed or family member. Order today and you can get delivery straight to your door.
Next Day Delivery Available*