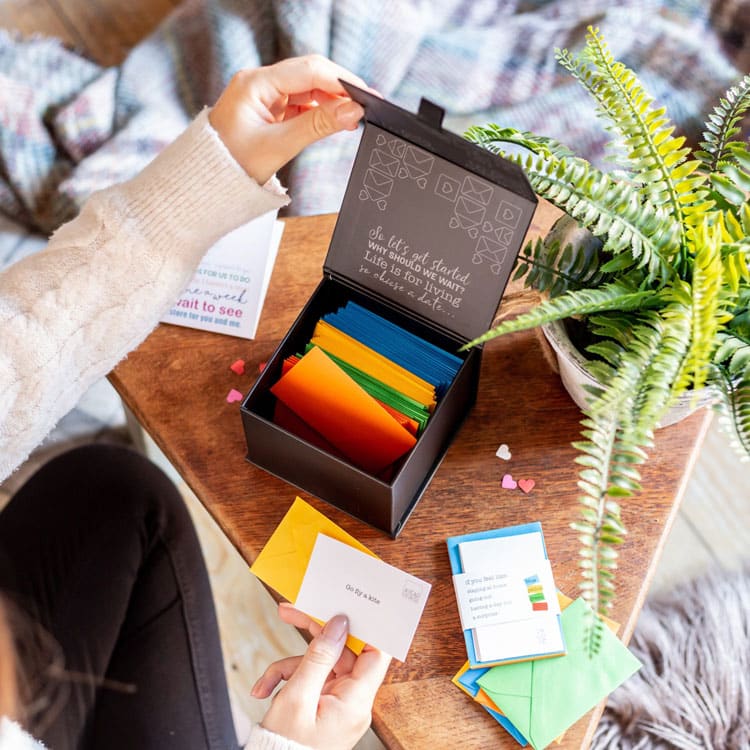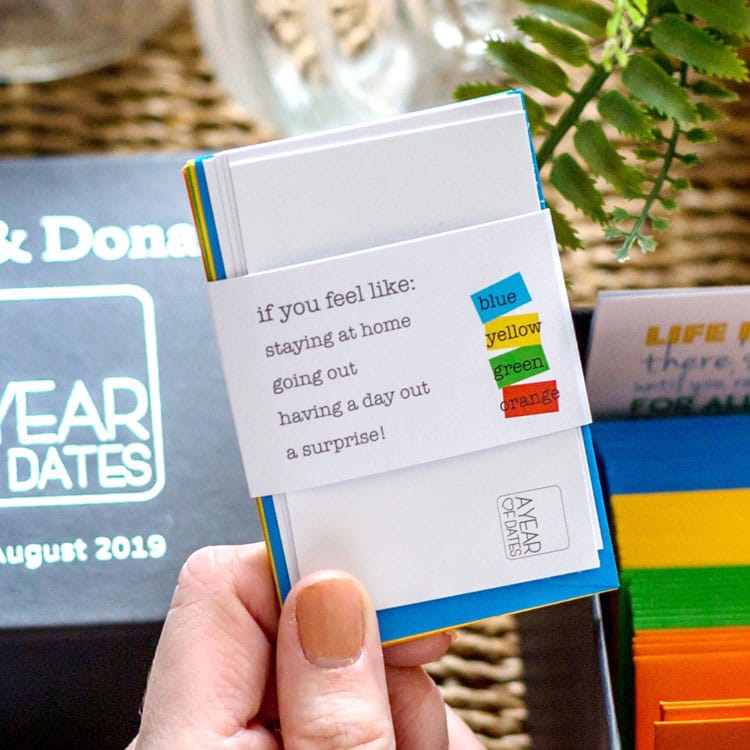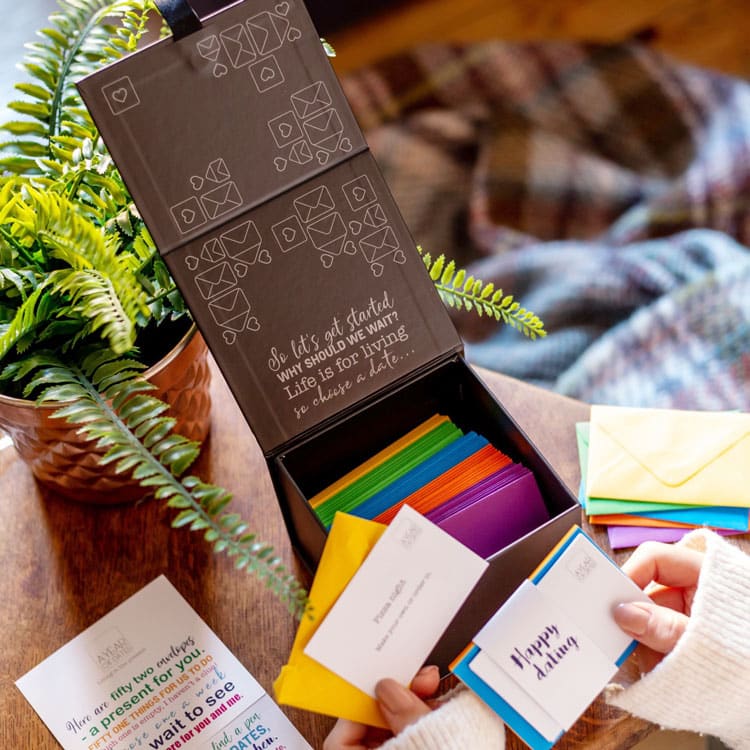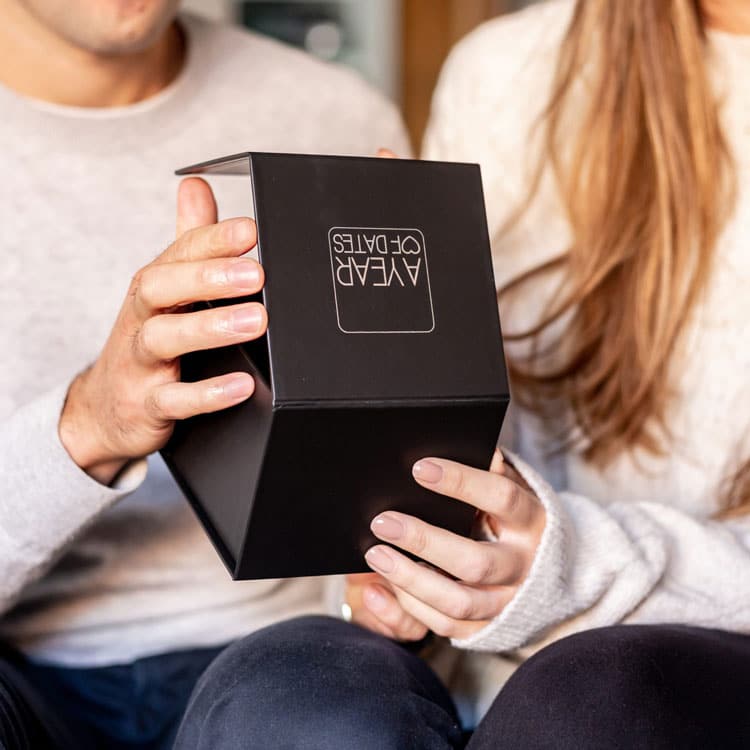 Date Night cards: A Year of Dates
Our original gift box of dates is the perfect gift for any couple 
Many date ideas can be done at home – you don't have to leave the house to date!
Unique gift helps any couple spend quality time together, because dating should never be a chore.
Contains 52 fun surprise activities to do with a loved one, plus 5 blank cards
This is the gift that keeps couples laughing, trying new things and making memories together. Everyone has busy lives and the dates are here to help them spend quality time doing things they might not have thought of otherwise.
Each week choose from 52 sealed envelopes, each containing a surprise date idea, plus five blank versions so you can add your own ideas. This box is the perfect present to give your other half for a birthday or anniversary (paper is the traditional gift for a first wedding anniversary), or for a lucky couple as a thoughtful wedding gift that shows you really care.
All date ideas are suitable for any couple, regardless of gender or age, and are designed to work for even the busiest of schedules. Lots of the activities can be done at home, and others involve a night out or a day trip, so there are plenty of opportunities for date nights, and date days. It also includes a leaflet explaining how to use the box.
The envelopes are presented in a luxury, branded black gift box that can be personalised with name, memorable date or a special message.
The colours of the envelopes are colour coded, so you can choose to:
go out for the evening
stay in
or have a day out
There are also a few surprises included 😁
Next Day Delivery Available*