Artificial plants for offices are a fantastic way to bring a little bit of colour into your working life. From artificial floral arrangements to pretend palm trees, fake plants are essential for any business wanting to boost the productivity and well-being of its workforce.
What Are Artificial Plants for Offices?
Put simply, artificial plants are designed to imitate living plants and be used in a range of commercial and domestic environments. As of December 2022, the artificial plants market was estimated at a staggering $780 million!
Often made of plastic and other synthetic materials, they can be placed in indoor and outdoor environments and remain unphased by any changes in temperature, humidity, or weather over the course of the year.
Whilst artificial plants will not photosynthesise or purify the air, they can still perform many of the functions we ask of living plants in our homes and offices. In your office or workspace, artificial plants are a great way to improve your productivity, calm you down, and alleviate any symptoms of stress you may be feeling!
What are the Best Artificial Plants to Buy For Your Office?
Believe it or not, there are hundreds of fake plants you can choose from. From fake palm trees to seductive succulents, it's often essential that you buy the right artificial plant for your office or workspace.
When it comes to designing the perfect green office, there are two main types of plants to consider:
large fake plants – e.g. topiary trees, big bamboo, realistic palm trees.

small fake plants – e.g. fake flowers, faux succulents, hanging plants.
Large fake plants are great if you have the chance to decorate your own home office or workspace. Adding a large artificial plant into the corner of a room can really help to break up any harsh corners or monotonous magnolia.
Alternatively, small artificial flowers and plants are essential for anyone commuting or working on-site! Small faux plants are perfect for sitting on your desk or hanging from the top of a filing cabinet!
As stated earlier, the benefit of a realistic-looking fake plant is that it will never die, as is the case with real plants! With a fake artificial plant, you never have to worry about your gardening and plant care skills
If you're looking for the best artificial plants for your office or workspace, here are our top suggestions:
Faux Dypsis Lutescens
£99.99
The artificial areca palm is perfect for anyone wanting a large indoor houseplant to cut off any harsh corners in a room. Simply match it with a sleek plant pot and it'll do the rest!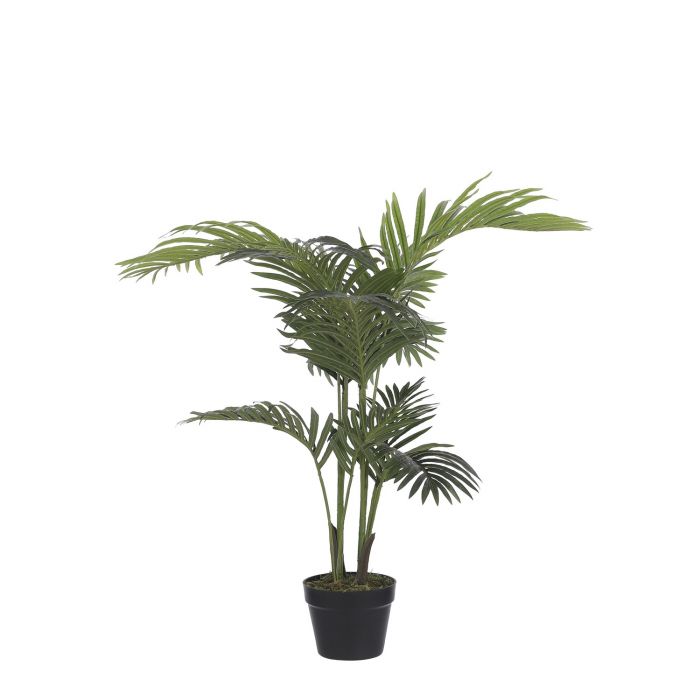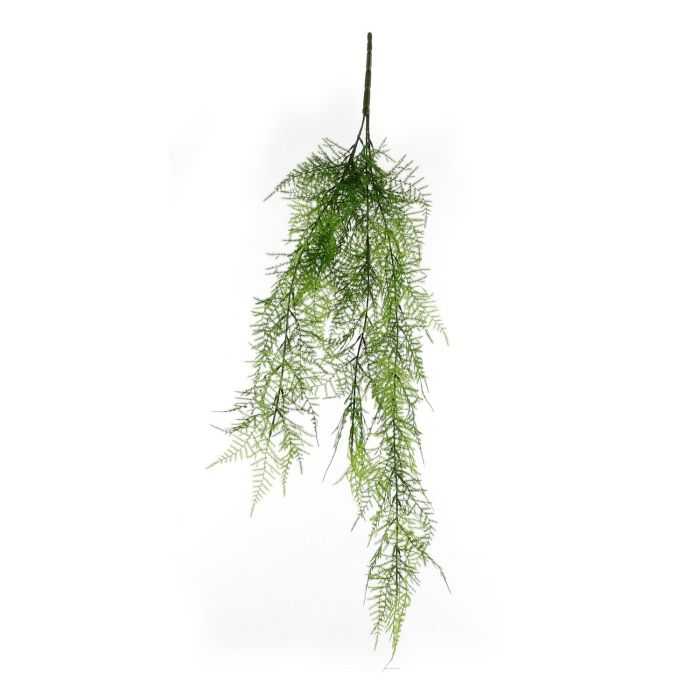 Faux Tracheophyta
£12.99 
The artificial hanging fern is perfect for sitting off a bookcase, shelf, or filing cabinet. Simply buy one of our indoor plant pots or planters and it will look amazing!
Faux Hedera Helix
£19.99
Artificial hanging ivy is one of the most popular fake indoor hanging plants we have on offer today. It's one of our most natural "real-looking" plants!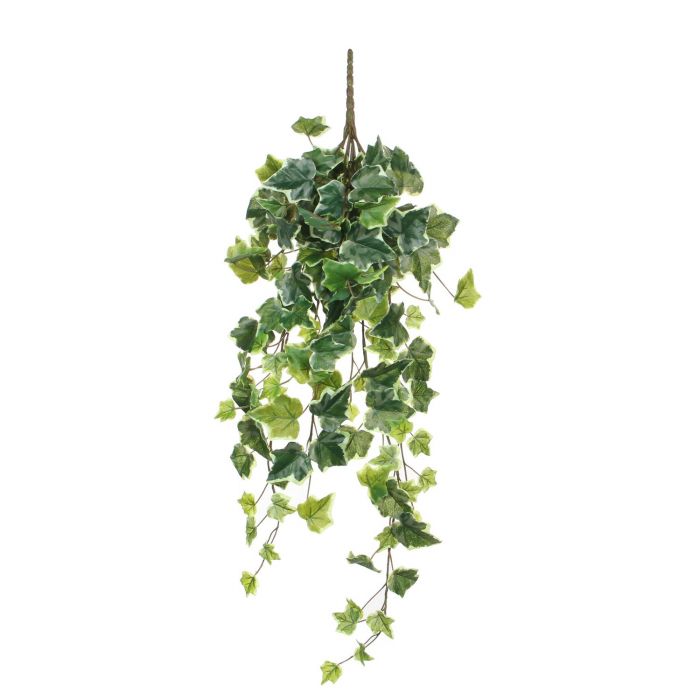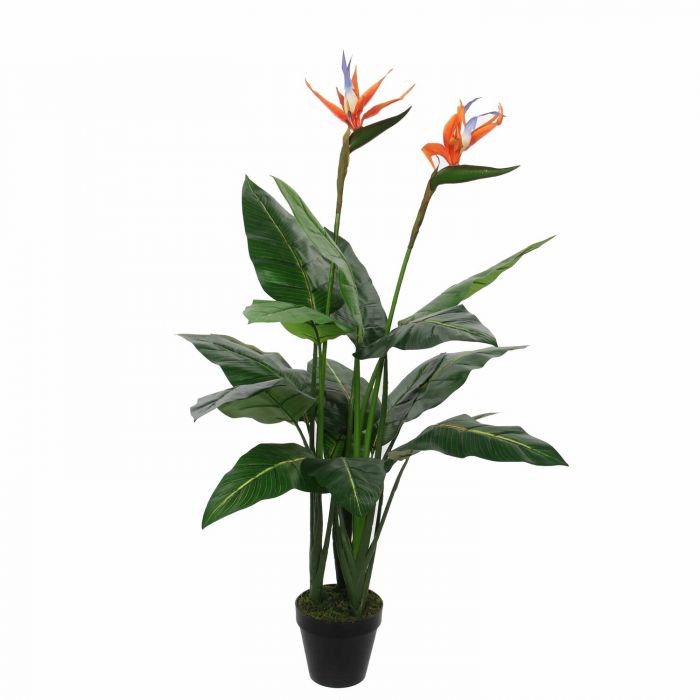 Artificial Bird of Paradise
Faux Strelitzia Nicolaii
£79.99
This fake plant is one of the biggest natural showstoppers we have. With no need for maintenance, it'll look incredible all year round. It even has delicate flowers on as well!
Yucca Filamentosa
£19.99
This Artificial Yucca Plant is the mother of all office plants. Place this next to your desk and it will look sleek and elegant on even the busiest of days!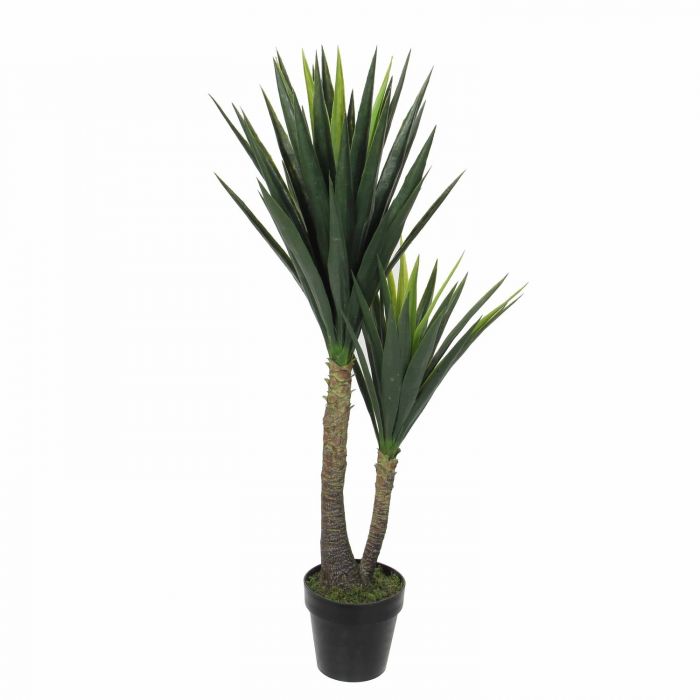 Why Buy Artificial Plants for Your Office?
From day to day, everybody knows that the focus of the company, from top to bottom, should be on productivity. This is why it can often be difficult to look after living walls and plants. Sometimes, it doesn't matter if you invest in unkillable houseplants. Any living houseplant can suffer without the right care and attention.
Natural Look and Minimal Maintenance
How many times have you taken a small succulent or peace lily into work for it to die within a couple of weeks? With low levels of natural light, a typically dry atmosphere, and a lack of adequate plant accessories, offices really aren't the perfect place to keep houseplants.
This is why artificial plants are the perfect solution for the dark and dingy office. Artificial plants are a great alternative to living plants, offering a natural look with minimal maintenance.
Artificial plants and artificial flowers are a great way to bring some realistic-looking greenery into your workspace without the hassle of watering or whipping out the plant care guide. They really are the perfect solution for those who aren't so green-fingered!
Office Plants Make a Workforce More Productive
Artificial flowers and plants are also a great way to bring some much-needed Biophilic Design into your office or workspace. As scientific research has shown that plants boost productivity levels by up to 15%, providing workers with some greenery is definitely a great option for any CEO wanting more profit and a happier workforce!
Why Rent Artificial Plants For My Office?
For any CEO or manager, renting artificial greenery for your office can be a great way to increase the productivity of your workforce whilst also cutting costs for maintenance and new plants!
Do Oxy-Plants Offer a Plant Rental Service?
At Oxy-Plants, we're proud to offer our plant rental service across the North West of England. With an efficient service and dedicated customer care team, we're committed to providing artificial plants for any office, shop, or business.
We are happy to install office plants in any office and maintain them on a monthly basis. If you're not convinced, just ask some of our clients about the exceptional customer service we offer!
If you're interested in renting indoor houseplants, simply give us a call on our customer service number or send us an email. We're always happy to talk. Here are our details:
Want to see more? Head on over to our plant rental page by clicking the link below: